Bayfield graduates enjoy cookies and milk during commencement ceremonies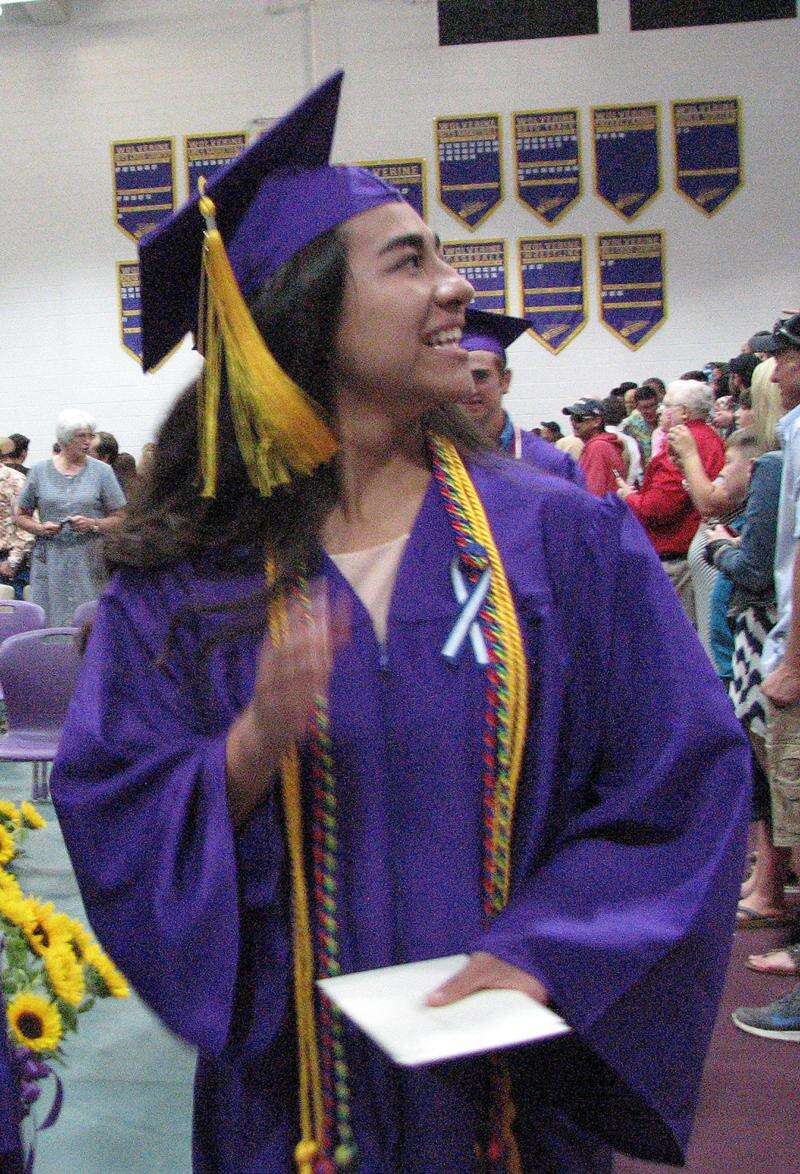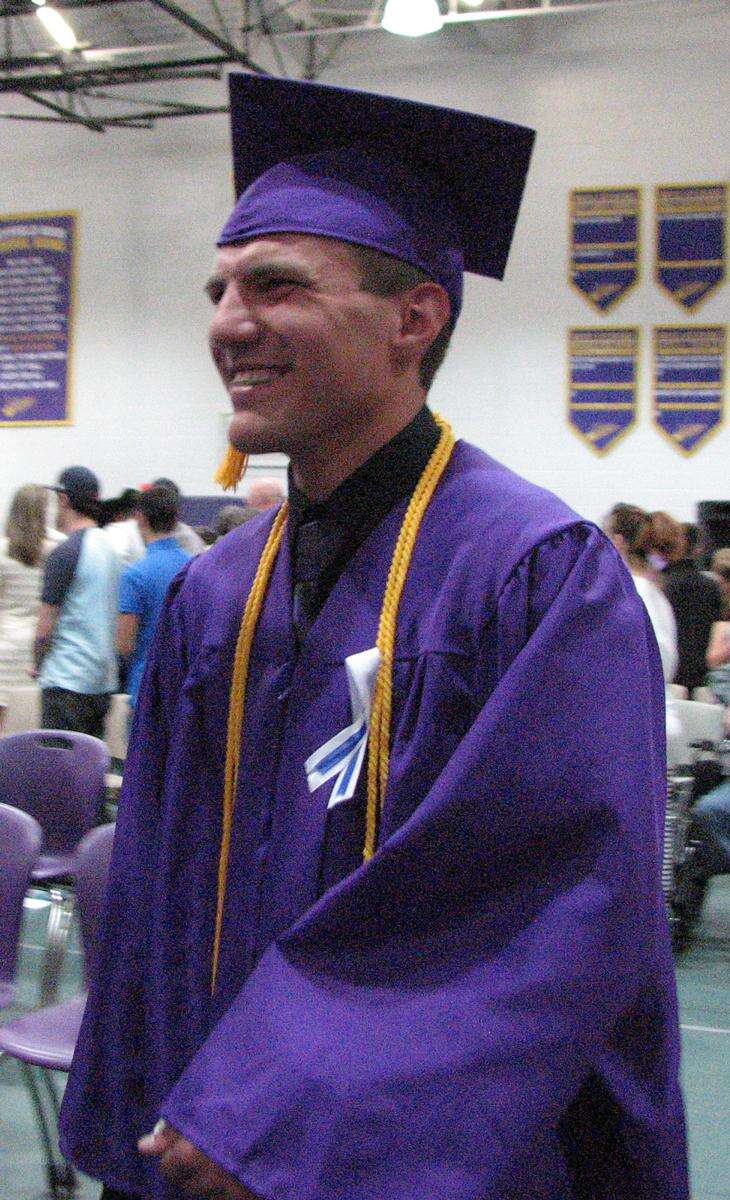 Cheerful sunflowers, milk, and warm cookies greeted Bayfield High School seniors for their graduation Sunday afternoon. Dr. Seuss was part of the mix too.
Superintendent Troy Zabel received a standing ovation from seniors and audience members. He has been in treatment for brain cancer since last summer, and has submitted his resignation effective June 30 because of his medical issues.
"Perseverance is a lesson I've learned over the past year," he told the graduates. Brain surgery left has him unable to read, so he had BHS Principal Leon Hanhardt read the classic, "All I need to know I learned in kindergarten," with things like clean up your own mess, put things back where you got them, and don't take anyone else's stuff. It also cites the benefits of cold milk and warm cookies.
School staff including Zabel and Hanhardt passed out milk and cookies to the graduates, who ate them as the ceremonies continued.
Hanhardt drew lessons from Dr. Seuss stories - think before you speak; don't be afraid to accept help; try new things (like green eggs and ham); take chances; expand your horizons; be grateful; be proud of who you are. Hanhardt also told students to be proactive, because "unless someone like you cares a lot, nothing will get better." With that went an admonition to uphold justice, especially for the least fortunate.
Salutatorian Michaela Eckstein drew laughs at the end of her speech when she pulled out a selfie stick, attached her smart phone and took a selfie with the graduates in the background.
Valedictorian Lenka Doskocil recounted class misadventures over the years, including someone who got stopped for speeding in the school zone while classmates watched.
"Mistakes are important," she said. "They teach the most important lessons."
Longtime teacher Jeff Misener gave the keynote speech.
"You will be adults at a time when too many adults are behaving like children," he lamented. "You have learned to get along, to tolerate your differences and trust each other. Maybe your first task will be to teach our leaders how to get along with each other and behave like adults. It will take all of you."
He continued, "Engage in this world fully, face to face" instead of on social media, and "Pay attention to the people beside you." The dream of Dr. Martin Luther King Jr. is at risk, he said, "because we're being judged by Google search rather than the content of our character." Misener also urged them to stop spending so much time on social media. "You have far more important things to do," he said. He urged them to do something every day that affects someone's life in a good way.
"Be impeccable in your word. What you say matters," Misener said. "Never take for granted the legacy given to you by others." He concluded, "I am really proud to have known all of you. Now put down your phones, go out and strive to do great things."
In several recent years, BHS graduations have marked the absence of a classmate who had died. This time, before the 83 diplomas were handed out, there was the traditional senior slide show. Photos included Dylan Redwine, last seen alive in Nov. 2012 when he arrived for a court-ordered Thanksgiving week visit with his father at Vallecito. An empty chair holding his picture commemorated his passing, and the graduates wore blue ribbons in his memory.