Local salsa maker distributing to 60 retailers after four months in business
After just four months being available on local shelves, Durango-made Blonde Bomber Salsa is already available for sale at 60 different retailers in Colorado and New Mexico.
Nicknamed the Blonde Bomber because of the way she would bomb down the slopes of Purgatory as a kid, Durango native Cherri Segall-Waite said she's been making salsa all her life.
"They nicknamed me the Blonde Bomber when I was skiing as a little kid," she said. "I'd just bomb the hill. The lifties used to pick me up and put me on the chairlift because I was so little, and they would call me the Blonde Bomber. I've had really blonde hair my whole life and I was kind of a little ski rat when I was little, so it stuck."
Originally, Segall-Waite would just make salsa for her friends and family. When the demand became too much for her to keep up with, a friend of hers suggested she take her recipe to Durango Artisan Foods.
"My husband came home one day from Silverton and said, 'I've got like 15 more jars of salsa you need to make,' and was just like, 'I can't do this anymore,'" she said.
After bringing a sample to Durango Artisan Foods, it agreed to work with Segall-Waite to develop a large batch recipe of her salsa. Blonde Bomber salsa is one of a number of salsas and sauces produced locally by the company. It also makes Ska Brewing Co.'s Tropical Hazy Pineapple Habanero salsa.
When Durango Artisan Foods began making Blonde Bomber salsa about four months ago, it was making one batch at a time. As demand for the product has quickly grown, Segall-Waite said, it is now making four batches at a time.
"We pick up like 30 cases of salsa at a time," she said.
Blonde Bomber salsa can be found at Durango retailers such as Sunnyside Farms Market, Nature's Oasis, Durango Olive Oil Co. and PJ's Market, among others.
"We've only been in business for about four months and we have about 60 stores on our client list," Segall-Waite said. "A lot of our clients are up in the north county around Purgatory, and also up in Telluride."
Segall-Waite said even with her salsa expanding quickly, she and her husband still do all of the distributing.
"We're kind of still doing it all by ourselves," she said. "It's a lot of work, but it's a lot of fun. We have clients in the Colorado area, and we're expanding out with a couple of retailers in New Mexico."
The original Blonde Bomber Salsa is the "Coming in Hot Since 64," and a medium-heat version called "Just When You Thought She Couldn't Be Cooler," was recently released. Segall-Waite said there is also a mild version of her recipe in the works.
Growing up, Segall-Waite said her mother used to make salsa often, and that's how she began making her own variation. Her recipe also stems from a friend of hers sharing salsa-making tips.
"My mom used to make it with a lot of vegetables," she said. "My friend that used to watch my nephew, we would make salsa together, and we each kind of learned from each other."
What sets Blonde Bomber Salsa apart, Segall-Waite said, is that it has more peppers in it than most salsas.
Artwork on the Blonde Bomber Salsa jar labels was drawn by Segall-Waite herself.
After growing up in Durango, Segall-Waite moved away after high school. She eventually settled in Southern California, where she raised her two children. She moved back to Durango to be near her mother, who still lives in town.
"I ended up back here in Durango and went from surfing back to skiing again," she said. "My mom was born here in Durango, and my family has been around here for a long time. I'm a really local girl."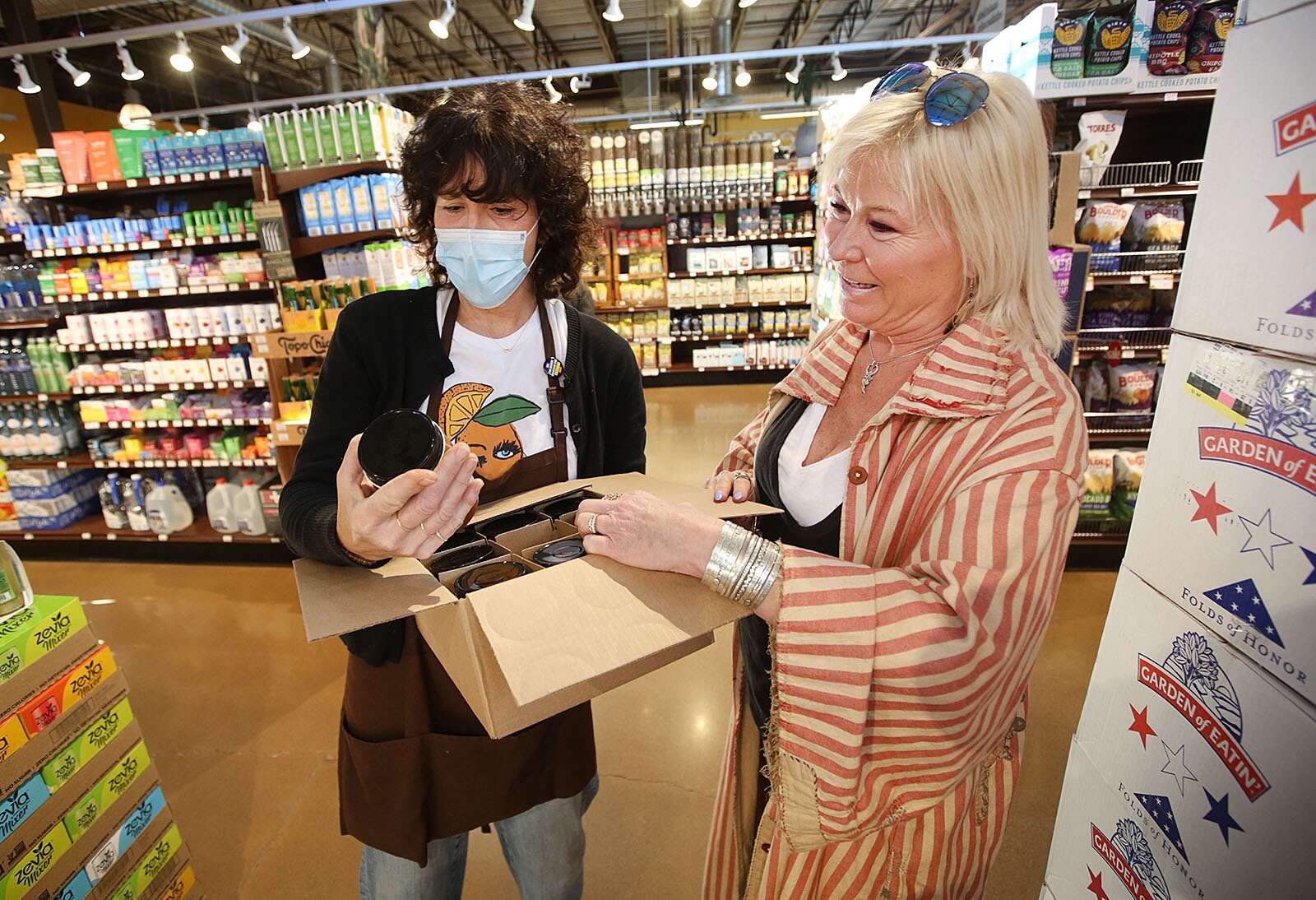 When she's not making salsa, Segall-Waite is an account executive for X ROCK radio in Durango.
"It didn't hurt to be in the radio business, because I get to know a lot of people," she said.
Segall-Waite said some of her friends around town took a while to connect that the Blonde Bomber salsa was her salsa.
"It was kind of funny when the Blonde Bomber salsa came out, some people didn't put two and two together and didn't know it was me." she said.
njohnson@durangoherald.com