It's that time of year, time to shop for gifts for good boys and girls. Books are wonderful presents that inform, entertain and bring joy year-round.
Fry Bread: A Native American Family Story
A new picture book, "Fry Bread: A Native American Family Story," written by Kevin Noble Maillard and illustrated by Juana Martinez-Neal, is a delightful book with beautiful paintings. This book tells the story of how the indigenous people of our country created something wonderful to eat after the Europeans came to their lands. Fry bread in not an everyday food but a special treat for when families gather for celebrations. It can be made many ways, with different tribes having slightly different recipes. "Fry Bread" illustrates the differences that can be seen in a modern Native American family. The author includes his family's recipe, and in the author's notes, he gives a further detailed, adult wealth of information. The story is entertaining and the notes would make this a great addition to libraries and classrooms for sharing of cultural information.
Nobody Hugs a Cactus
Another wonderful picture book is "Nobody Hugs a Cactus" by Carter Goodrich, an illustrator. Goodrich has created characters for films such as "Despicable Me," "Finding Nemo" and "Open Season." This story centers on Hank, a cactus who lives in a pot in the desert. Hank is a prickly one who just wants to be left alone, but creatures keep interrupting his peace and quiet.
A tumbleweed, tortoise, coyote and others bug him. Finally, a cowboy suggests he needs a hug, but of course, nobody hugs a cactus. Now that Hank thinks he can't have a hug, he finds out he really wants one. A plan is hatched – will Hank succeed?
This is a cute story for eager listeners or early readers.
Saving Winslow
"Saving Winslow," a novel by Sharon Creech, is perfect for readers in and around fourth grade. This is a heartwarming tale about 10-year-old Louie, who is missing his older brother Gus, who is off in the Army. One day, Louie's father brings home a weak, newborn miniature donkey Uncle Pete has sent home. This small bag of bones is not expected to make it through the night.
Louie will have none of that and clasps the little thing to him and says he will save it. What follows is a sweet story about a young boy's determination to beat the odds against the little donkey he names Winslow.
This is a story of friendship, life's challenges and rewards.
Pages & Co.: The Bookwanderers
For those children ages 8 to 12, "Pages & CO: The Bookwanderers," a debut novel by Anna James, is a treasure. Matilda Pages, known as Tilly, is an 11-year-old who lives with her grandparents in London. The grandparents own a beloved bookstore where they live upstairs. Tilly has many favorite books, but "The Little Princess," "Alice in Wonderland" and "Anne of Green Gables" are the most special to her.
Tilly's father died before she was born and her mother mysteriously disappeared when she was only a baby. So Tilly's only family is very small. Tilly has a friend, Oskar, whose mom owns a shop across the street. It is a school holiday when Tilly's life begins to change. Two strange girls show up in the bookstore, talk to Tilly, then disappear. Soon, Tilly is drawn into a mystifying adventure with them, where everything she ever knew about her family is wrong and only the tip of a very large, weird iceberg. This new world is fascinating and dangerous, and Tilly's life is forever changed. This is a real treat for adventurous readers.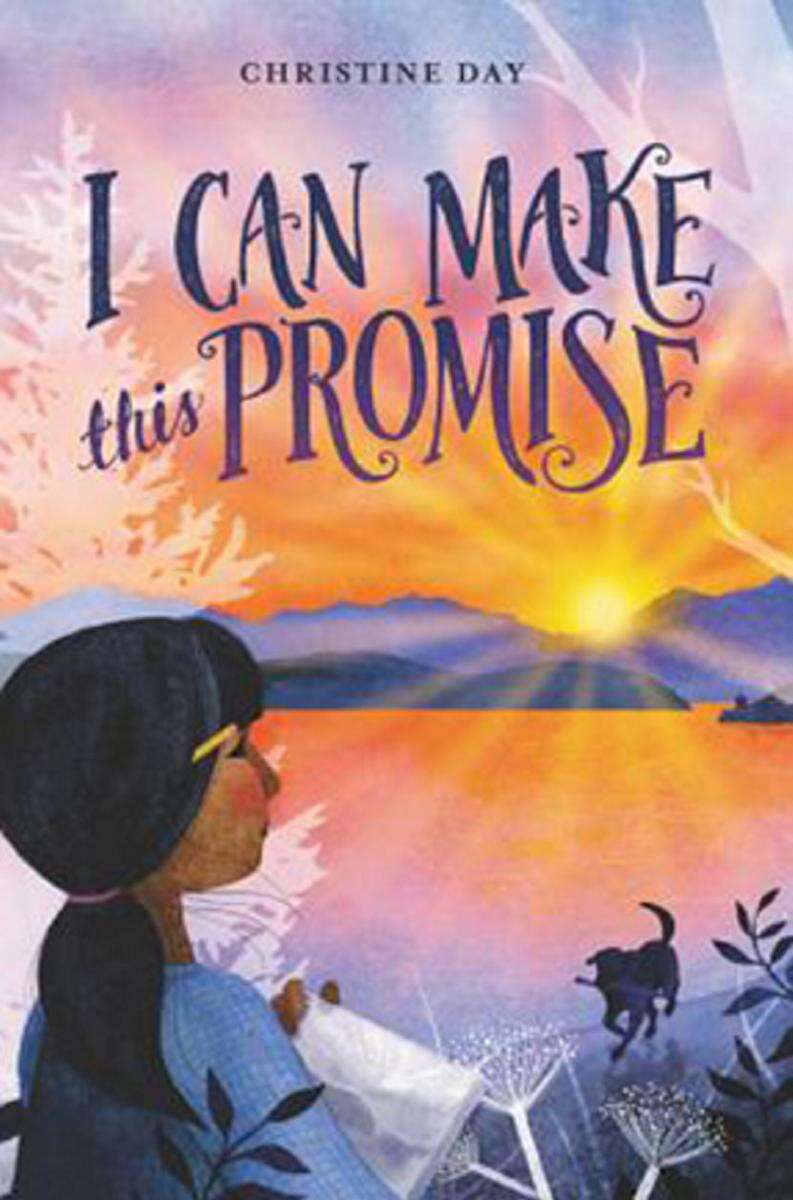 I Can Make this Promise
"I Can Make this Promise," another debut story for grades 3 to 7, is by Native American author Christine Day. As the book opens, Edie and her parents are at a Fourth of July festival on a reservation near Seattle. Edie's mom is Native American but her dad is white. Edie doesn't know much about her Native American roots because her mother was adopted by a white couple as a baby. This is the summer before Edie, a talented artist, will be in seventh grade.
She and her two best friends are going to work on making a film to enter in the Youth Filmmaking Festiva. It is during a planning session with her friends that she goes into the attic looking for something and makes a startling discovery. This is a wonderful tale that includes friendship, Native American culture and mystery.
Frankly in Love
For the mature teen, "Frankly in Love" by David Yoon is an amazing debut novel. Frank Li is a first-generation Korean American who lives in Playa Mesa, California.
As his story opens, he is starting his senior year. Yoon writes Frank's story in first person, and the reader gets to be inside his head with all his confusing and messy thoughts and emotions. Frank is a very bright nerd, who hangs with Q, his best friend, and others who like to do things like seriously play Dungeons & Dragons.
Yoon vividly portrays the hopes and sensitivities of families who have come to the United States to build a better life for their children. He also shows how difficult it is for the children to live up to their parents' high expectations. Frank must also deal with his parents' rule that he only date Korean girls.
This book is a fascinating, compelling look into the minds of young people trying to find their way into adulthood in a conflicting and challenging world.
It is truly wonderful that there are so many entertaining, informative and significant books available for people. Happy gift-giving!
Leslie Doran is a retired teacher, freelance writer and former New Mexican who claims Durango as her forever home.
These books are all available at Maria's Bookshop, 960 Main Ave.
For more information, visit Maria's online at
www.mariasbookshop.com
or call 247-1438.