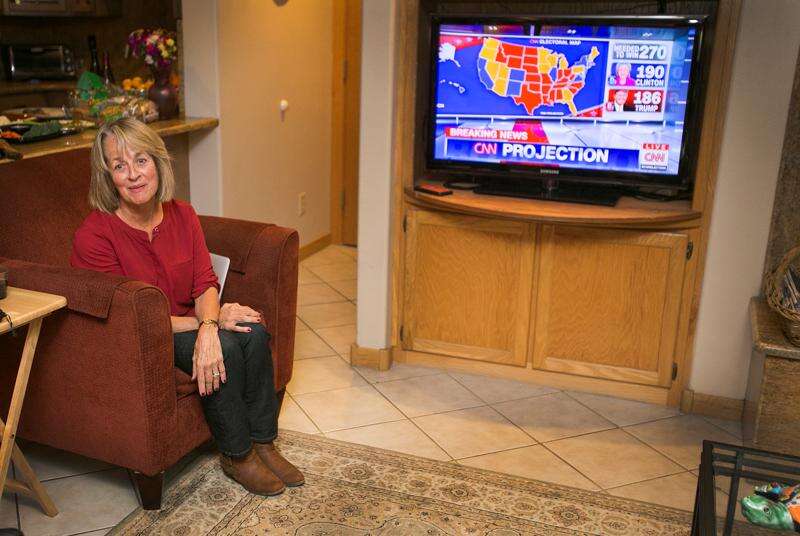 DENVER – One of the most targeted House races in the state lived up to expectations Tuesday night, with the contest between Republican incumbent J. Paul Brown and Democratic challenger Barbara McLachlan going to the wire – until Brown conceded about 11 p.m.
McLachlan led by about 2,400 votes at the time.
Archuleta County had still not reported, and results weren't expected until the morning, but Brown apparently decided her lead was enough to take the seat.
"I'm very excited. I couldn't have done it without a whole bunch of support," McLachlan said. "It took a village for this one, so I'm happy."
She heard from J. Paul Brown about 11 p.m.
"He very, very, very nicely congratulated me. I told him we could work together on things. He ran a good race."
She was celebrating at the Powerhouse Science Center with the Democrats.
"This is always a purple district. We have to really fight. It's a lot of work to win in this district. It's a lot of work even if you lose in this district. Either side, it's not a cakewalk."
Brown said he ran a hard race and "talked about the right issues," such as water, highways and education funding.
The race between Brown and McLachlan may have been the first time the two met in a contest, but in many ways, it is a rematch.
Brown in 2014 ousted McLachlan's husband, Mike McLachlan, after Mike McLachlan supported a package of controversial gun control measures in 2013. Barbara McLachlan took a more measured approach to gun control this year, working to separate herself from her husband.
Brown first held the seat from 2010-12, before he was defeated by Mike McLachlan.
While neither side looked at the election as a family squabble, the optics and name recognition were hard to ignore.
The battle was one of a handful of races across the state that House Democrats eyed to extend their majority of 34-31. The six-county District 59 often swings between parties, with Republicans holding a slight advantage. Brown won by only 170 votes in 2014.
The down-ticket race came in a chaotic election year, in which it was unclear how contests would be affected by either Republican Donald Trump or Democrat Hillary Clinton.
The race was bombarded by advertising and mailers, in which special interests pounded Durango and La Plata County. Brown was supported by business interests, while McLachlan had support from environmental groups and unions.
Brown raised $152,569 over the course of the race, compared to McLachlan's $159,249.
At $311,818, the contest is so far the most expensive general election House race in the state. Another financial filing is due on Dec. 8.
The District 59 race in 2014 drew $284,747 in contributions, making the contest this year significantly more expensive than two years ago.
pmarcus@durangoherald.com