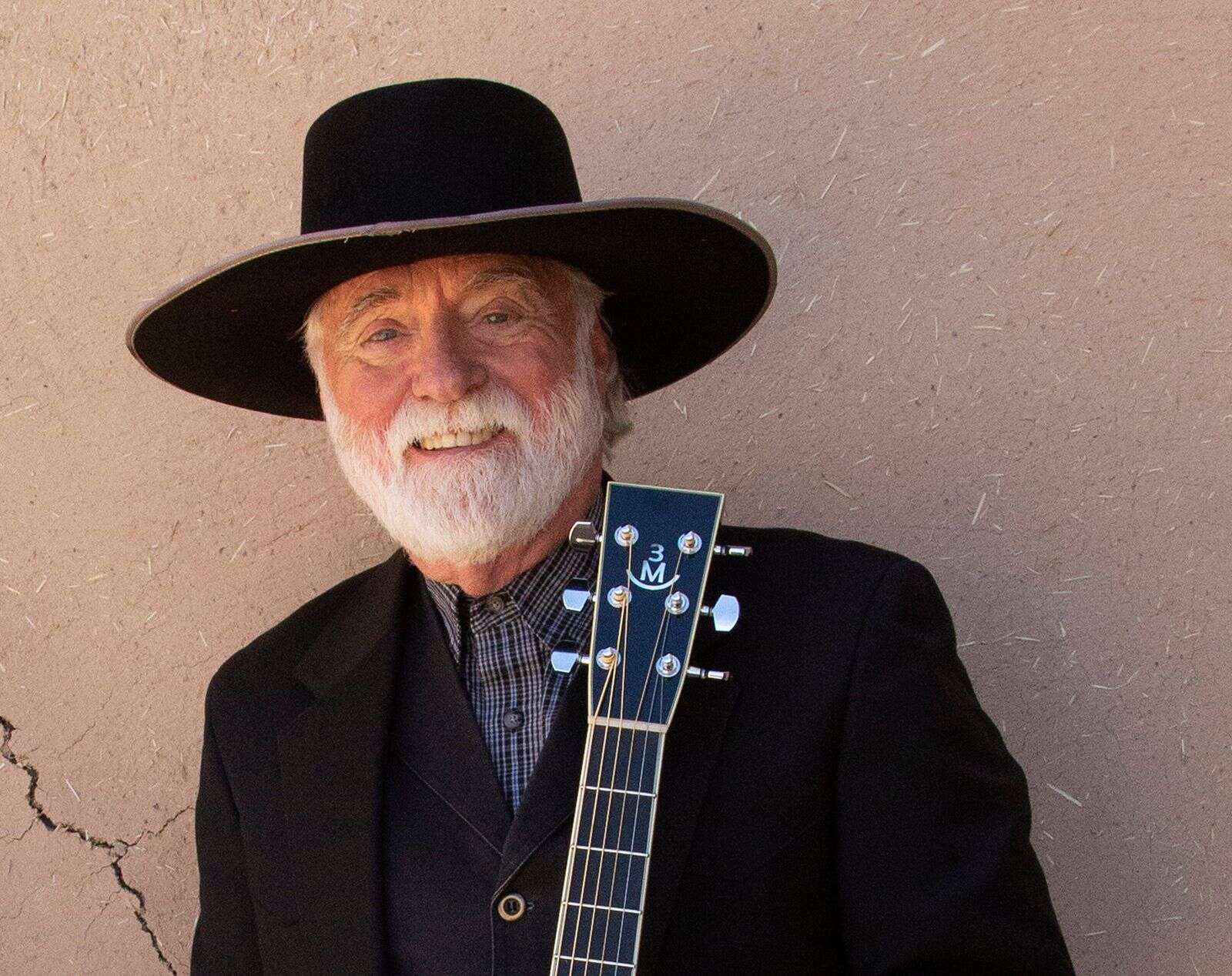 Singer-songwriter to headline La Plata County Fair concert
I don't know about the rest of you, but while I got some stuff done during the shutdowns and quarantine courtesy of COVID-19, I also did a whole lot of nothing when I wasn't here at the paper.
A whole lot of nothing.
One person who didn't share in my sloth was iconic country-western singer-songwriter Michael Martin Murphey, who spent his time taking guitar lessons from his son, Ryan Murphey; filming a show called "Lone Cowboy Hour"; and recording an album with his son.
"I was busier than I've ever been in my life just doing some things I'd been putting off," he said. "My son, Ryan, is the head of the guitar-teaching program at Nashville School of the Arts, and we've worked together in various ways since he was 6 years old. I taught him how to play guitar, and now he teaches me, by the way. So that's exactly what I did. ... During the pandemic, we decided that it was time for Dad to start taking some guitar lessons , so I took online with my son by way of Zoom, I took classical and jazz guitar lessons, which I'd always wanted to do but I just was always running the road doing something, recording an album. And then that led to us deciding that we were going to make an album together. And so we did that virtually, too."
What: Michael Martin Murphey, with Tyller Gummersall opening, La Plata County's "Friday at the Fair."
When: Gummersall kicks off the show at 7:15 p.m. (gates open at 5:30 p.m.); Murphey takes the stage at 8 p.m. Aug. 13.
Where: La Plata County Fairgrounds Rodeo Arena.
Tickets: General admission, $25; reserved seating $45. Available online at https://bit.ly/3CjSMy7.
More information: Visit https://bit.ly/3ioao43.
Murphey will be back in Durango on Aug. 13 when he takes the stage at the La Plata County Fair. Local singer-songwriter Tyller Gummersall will open for him.
The Murpheys' album, "The Road Beyond the View," which hasn't been released yet, was the first album Michael Martin Murphey worked on that was a "total 50-50 project," he said, adding that along with father and son, the record only features two other musicians.
"We wrote all the songs, we play our guitars, we sing, there's no background singers, it's just the two of us singing," he said. "And then there's a bass player, and a drummer – we wanted to do this according to the concept of the small combo kind of thing because during the pandemic, a lot of people just couldn't get together, a lot of people were playing solos. A couple of things on here are just solo acoustic performances that I did."
And, according to a news release about the album, New Mexico artists were used for the album's cover (Ed Sandoval) and photos (Bill Curry), who both live near Taos. But that's not where the homage to the Southwest ends, in fact, the album itself is a tribute to the region.
"Ryan and I have lived and worked in the American Southwest for a lifetime, with residences in Texas, New Mexico and Colorado for many years," Murphey said in the release. "'Road Beyond the View' is the result of our common love of the American West – particularly the Southwest; it's a tribute to the mysterious landscapes, diverse cultures and the overall spirituality of a region of North America that has inspired people from all over the world, and that is what we drew from to create these nine new songs on 'Road Beyond the View.' We weren't locked into a musical theme, but we shaped the songs to have the music and words interpret what we were trying to convey about the Land of Enchantment."
The album is unusual, Murphey said, because it can't reaily be placed into one genre: "You can't say it's country, you can't say it's jazz, you can't say it's pop, it's a little bit of all those things." And for the musician whose song "Wildfire," released in 1975, is a radio mainstay, is having a great time exploring new musical avenues and unexpected directions – something he hopes to see from the country-western music genre as well.
"I hope it's headed in the direction that I'm heading (laughs). I just made this album that's really unusual, we call it "new wave Western" because it's real poetic, it's real mysterious, there's a lot of jazz in it, there's a lot of classical in it. There's also a lot of just good old country sounds in it; it's very simple," he said. "The Nashville recordings were just guitar, lead guitar, drums and bass, and that's what we stuck with with this. This is not anything like that old music, it's so complicated, by the way, that I only know how to play six out of the 12 songs on the record because my son wrote all the arrangements and I'm not that advanced as he is in jazz guitar yet. There are nine songs on the record – we wrote 12 and we finally decided it would take me so long to play the other three that we just have nine songs on the record. There's a lot of improvising.
"So this new album, 'The Road Beyond the View,' is literally about that: It's about what was around the corner that we didn't see coming. My son – I didn't see any of this coming – but my son and I got to work on this and we went around some corners we didn't expect musically."
For Murphey, who is based in Red River, New Mexico, in the summer and fall, visiting Durango is aways a treat.
"I love to come to Durango, maybe for different reasons than some people: I like the fact that since I'm such a Westerner, I've lived my life in cowboy boots and a cowboy hat, and always thought of myself as the singing cowboy, a poet of the American West, I just love the fact that Durango has kept itself so Western that even with all the changes in our society, when you go to Durango, you're still in the West and you know it for sure – there's a lot of cowboy hats walking around, there's lots of people hiking," he said. "It's such an outdoors place; I love to be outdoors. I'm a confirmed hiker and kayaker and river-runner, I've done all that stuff all my life, and so I just love to come there because I'm around my people."
katie@durangoherald.com