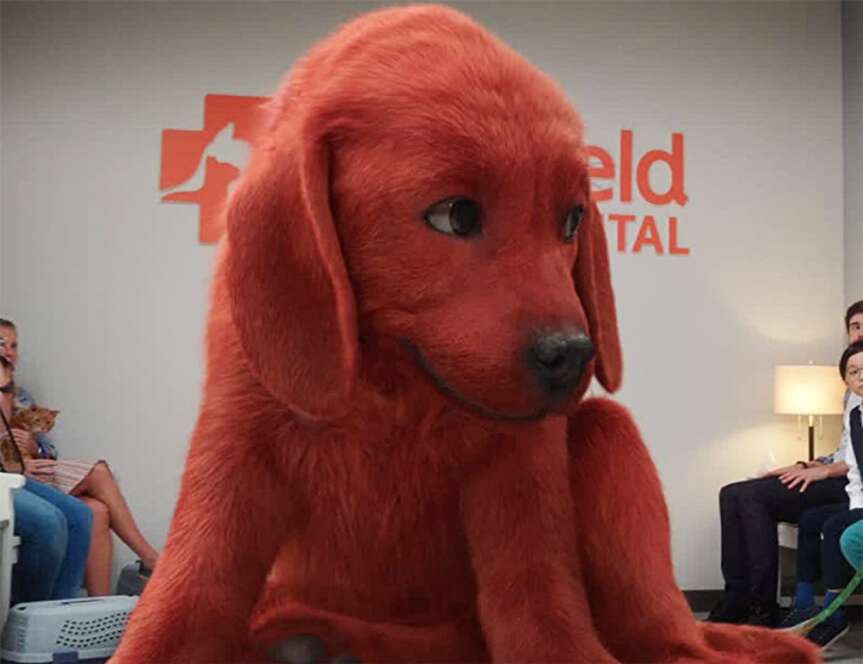 Movies playing Nov. 12-18
Gaslight Twin Cinema
102 E. Fifth St., Durango, 247-8133, www.allentheatresinc.com
The saga of the Eternals, a race of immortal beings who lived on Earth and shaped its history and civilizations. Rated PG-13.
Julie Davis, warm, kind, loving to her husband and child, is a best-selling children's author. While her books deal with unlocking childhood fears, she has yet to unlock the dark secret that has haunted her own life. But when her second child is born, events occur that bring that secret to the fore, and with it, a crushing, powerful battle to survive. Rated R.
Stadium 9
900 Translux Drive, Durango, 247-9799, www.allentheatresinc.com
When middle schooler Emily Elizabeth meets a magical animal rescuer who gifts her a little, red puppy, she never anticipated waking up to find a giant 10-foot hound in her small New York City apartment. While her single mom is away for business, Emily and her fun but impulsive Uncle Casey set out on an adventure that will keep you on the edge of your seat as our heroes take a bite out of the Big Apple. Based on the beloved Scholastic book character, Clifford will teach the world how to love big. Rated PG.
The saga of the Eternals, a race of immortal beings who lived on Earth and shaped its history and civilizations. Rated PG-13.
A small-town Oregon teacher and her brother, the local sheriff, discover that a young student is harboring a dangerous secret with frightening consequences. Rated R.
Paul Atreides, a brilliant and gifted young man born into a great destiny beyond his understanding, must travel to the most dangerous planet in the universe to ensure the future of his family and his people. As malevolent forces explode into conflict over the planet's exclusive supply of the most precious resource in existence – a commodity capable of unlocking humanity's greatest potential – only those who can conquer their fear will survive. Rated PG-13.
The story of Barney, a socially awkward middle schooler and Ron, his new walking, talking, digitally connected device, which is supposed to be his "Best Friend out of the Box." Ron's hilarious malfunctions, set against the backdrop of the social media age, launch them into an action-packed journey in which boy and robot come to terms with the wonderful messiness of true friendship. Rated PG.
The saga of Michael Myers and Laurie Strode continues in the next chapter of the Halloween series. Rated R.
James Bond has left active service and is enjoying a tranquil life in Jamaica. His peace is short-lived when his old friend Felix Leiter from the CIA turns up asking for help. The mission to rescue a kidnapped scientist turns out to be far more treacherous than expected, leading Bond onto the trail of a mysterious villain armed with dangerous new technology. Rated PG-13.
The Addams family gets tangled up in more wacky adventures and find themselves involved in hilarious run-ins with all sorts of unsuspecting characters. Rated PG.
Venom springs into action when notorious serial killer Cletus Kasady transforms into the evil Carnage. Rated PG-13.