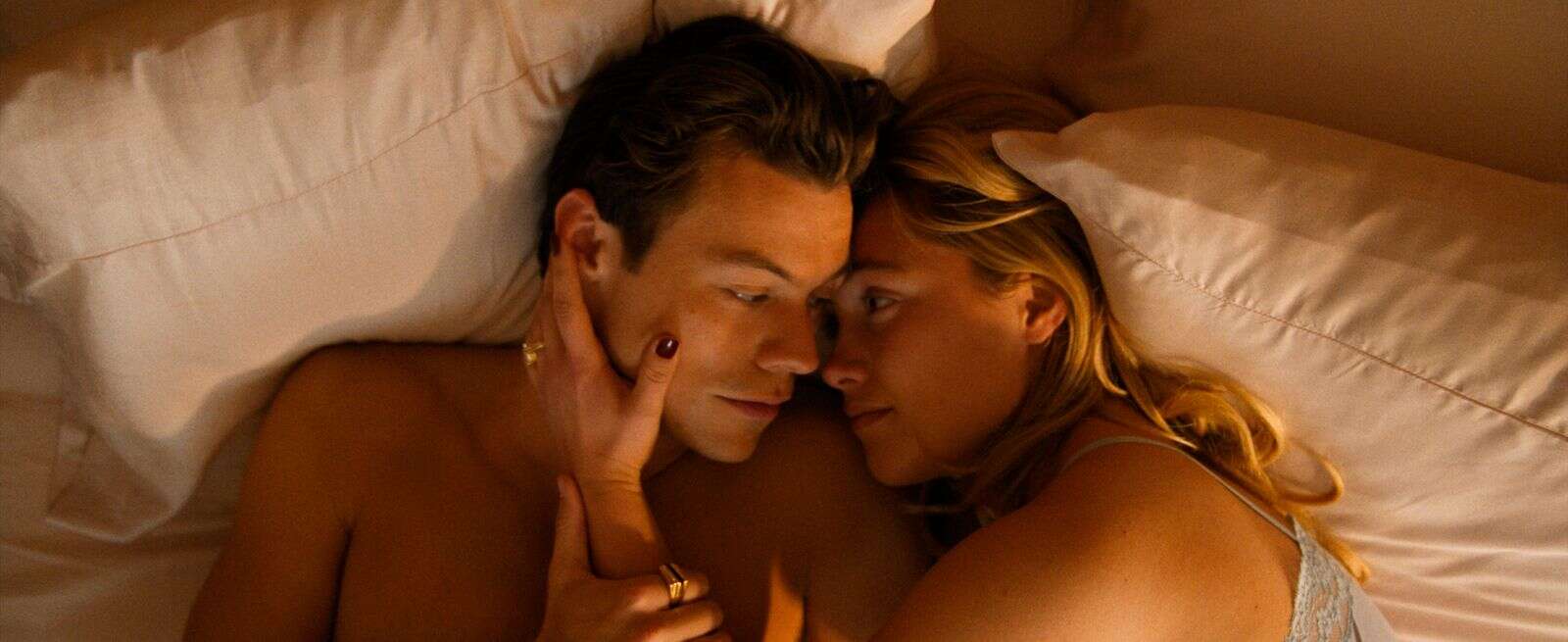 Movies playing Sept. 23-29
Gaslight Twin Cinema
102 E. Fifth St., Durango, 247-8133, www.allentheatresinc.com
In the West End of 1950s London, plans for a movie version of a smash-hit play come to an abrupt halt after a pivotal member of the crew is murdered. When world-weary Inspector Stoppard and eager rookie Constable Stalker take on the case, the two find themselves thrown into a puzzling whodunit within the glamorously sordid theater underground, investigating the mysterious homicide at their own peril. Rated PG-13.
Three Thousand Years of Longing
Dr. Alithea Binnie is an academic – content with life and a creature of reason. While in Istanbul attending a conference, she happens to encounter a Djinn who offers her three wishes in exchange for his freedom. This presents two problems. First, she doubts that he is real and second, because she is a scholar of story and mythology, she knows all the cautionary tales of wishes gone wrong. The Djinn pleads his case by telling her fantastical stories of his past. Eventually, she is beguiled and makes a wish that surprises them both. Rated R.
Stadium 9
900 Translux Drive, Durango, 247-9799, www.allentheatresinc.com
Alice and Jack are lucky to be living in the idealized community of Victory, the experimental company town housing the men who work for the top-secret Victory Project and their families. The 1950s societal optimism espoused by their CEO, Frank – equal parts corporate visionary and motivational life coach – anchors every aspect of daily life in the tight-knit desert utopia. While the husbands spend every day inside the Victory Project Headquarters, working on the "development of progressive materials," their wives – including Frank's elegant partner, Shelley – get to spend their time enjoying the beauty, luxury and debauchery of their community. Life is perfect, with every resident's needs met by the company. All they ask in return is discretion and unquestioning commitment to the Victory cause. But when cracks in her idyllic life begin to appear, exposing flashes of something much more sinister lurking beneath the attractive façade, Alice can't help questioning exactly what they're doing in Victory, and why. Just how much is Alice willing to lose to expose what's really going on in this paradise? Rated R.
James Cameron's 2009 epic adventure "Avatar" returns to theaters in 4K High Dynamic Range. On the lush alien world of Pandora live the Na'vi, beings who appear primitive but are highly evolved. Because the planet's environment is poisonous, human/Na'vi hybrids, called Avatars, must link to human minds to allow for free movement on Pandora. Jake Sully, a paralyzed former Marine, becomes mobile again through one such Avatar and falls in love with a Na'vi woman. As a bond with her grows, he is drawn into a battle for the survival of her world. Rated PG-13.
Trapped on her family's isolated farm, Pearl must tend to her ailing father under the bitter and overbearing watch of her devout mother. Lusting for a glamorous life like she's seen in the movies, Pearl finds her ambitions, temptations and repressions all colliding in this stunning, technicolor-inspired origin story of "X"'s iconic villain. Rated R.
The story of the Agojie, the all-female unit of warriors who protected the African Kingdom of Dahomey in the 1800s with skills and a fierceness unlike anything the world has ever seen. Inspired by true events, "The Woman King" follows the emotionally epic journey of General Nanisca as she trains the next generation of recruits and readies them for battle against an enemy determined to destroy their way of life. Rated PG-13.
Barbarian
Traveling to Detroit for a job interview, a young woman books a rental home. But when she arrives late at night, she discovers that the house is double booked and a strange man is already staying there. Against her better judgment, she decides to spend the evening, but soon discovers that there's a lot more to fear than just an unexpected house guest. Rated R.
After the death of her mother and having no other known relatives, Evie (Nathalie Emmanuel) takes a DNA test and discovers a long-lost cousin she never knew she had. Invited by her newfound family to a lavish wedding in the English countryside, she's at first seduced by the sexy aristocrat host but is soon thrust into a nightmare of survival as she uncovers twisted secrets in her family's history and the unsettling intentions behind their sinful generosity. Rated PG-13.
A father and his two teenage daughters find themselves hunted by a massive rogue lion intent on proving that the savannah has but one apex predator. Idris Elba plays Dr. Nate Daniels, a recently widowed husband who returns to South Africa, where he first met his wife, on a long-planned trip with their daughters to a game reserve managed by Martin Battles, an old family friend and wildlife biologist. But what begins as a journey of healing jolts into a fearsome fight for survival when a lion, a survivor of bloodthirsty poachers who now sees all humans as the enemy, begins stalking them. Rated R.
Krypto the Super-Dog and Superman are inseparable best friends, sharing the same superpowers and fighting crime in Metropolis side by side. When Superman and the rest of the Justice League are kidnapped, Krypto must convince a ragtag shelter pack – Ace the hound, PB the potbellied pig, Merton the turtle and Chip the squirrel – to master their own newfound powers and help him rescue the superheroes. Rated PG.
After more than 30 years of service as one of the Navy's top aviators, Pete "Maverick" Mitchell is where he belongs, pushing the envelope as a courageous test pilot and dodging the advancement in rank that would ground him. When he finds himself training a detachment of Top Gun graduates for a specialized mission the likes of which no living pilot has ever seen, Maverick encounters Lt. Bradley Bradshaw, call sign: "Rooster," the son of Maverick's late friend and Radar Intercept Officer Lt. Nick Bradshaw, aka "Goose." Facing an uncertain future and confronting the ghosts of his past, Maverick is drawn into a confrontation with his own deepest fears, culminating in a mission that demands the ultimate sacrifice from those who will be chosen to fly it. Rated PG-13.