La Plata County Search and Rescue spent parts of Monday and Tuesday recovering victim's body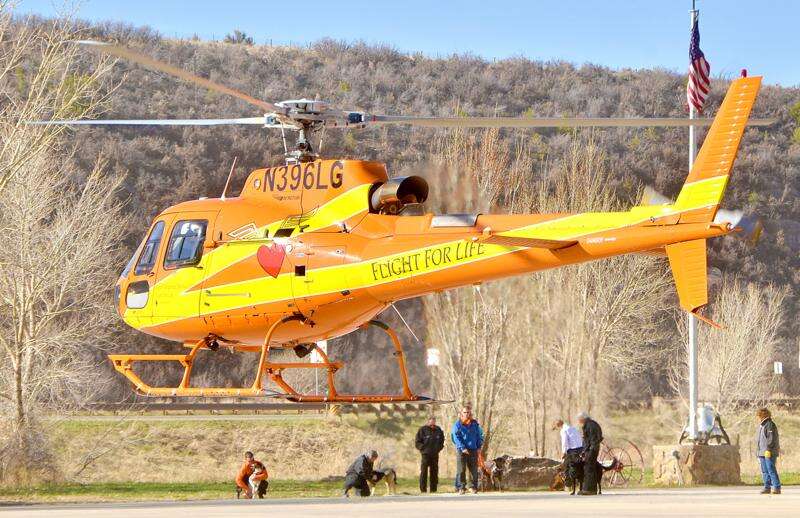 A Colorado man died Monday after falling about 30 feet while descending Windom Peak in the Chicago Basin area in the Weminuche Wilderness north of Durango.
The victim was identified as Douglas Christensen, 53, of Castle Pines, according to a news release issued Tuesday by La Plata County government.
Christensen was a pediatric cardiologist who has authored several papers and given lectures about pediatric cardiology, according to a profile posted on Rocky Mountain Hospital for Children's website.
"Dr. Christensen enjoys spending time with his wife and four children, hiking 14ers, backpacking, camping, mountain biking, tennis, skiing and reading," according to his profile.
The mishap was first reported to law enforcement about noon or 12:15 p.m. Monday, said Lt. Pat Downs, with the La Plata County Sheriff's Office. The fall occurred on the 14,093-foot Windom Peak, which is the highest point in La Plata County.
A climbing companion and a passerby attempted CPR, but those efforts were unsuccessful, according to the release.
Storms prevented an aerial recovery Monday, but an eight-person crew with La Plata County Search and Rescue flew in via a Flight for Life helicopter at 7 a.m. Tuesday. The crew climbed to the site of Christensen's body and prepared it for transport. A helicopter from Montrose HeliTack then performed a long-line extraction from the site, according to the release.
No cause of death has been given pending an autopsy scheduled for Wednesday.
The Sheriff's Office sent an investigator to the site of the fall, which is standard procedure as part of a death investigation, said Lt. Chris Burke, spokesman with the agency.
No foul play is suspected, he said.
"Anytime there's a death, whether it's an unintended death or a death involving an accident, investigators usually get sent out to determine what the actual cause was: if it was accidental, if there was anybody else involved, things of that nature," Burke said.
"It is time-consuming, but that's the job of the investigator," he said.
shane@durangoherald.com