Sippy adds a bronze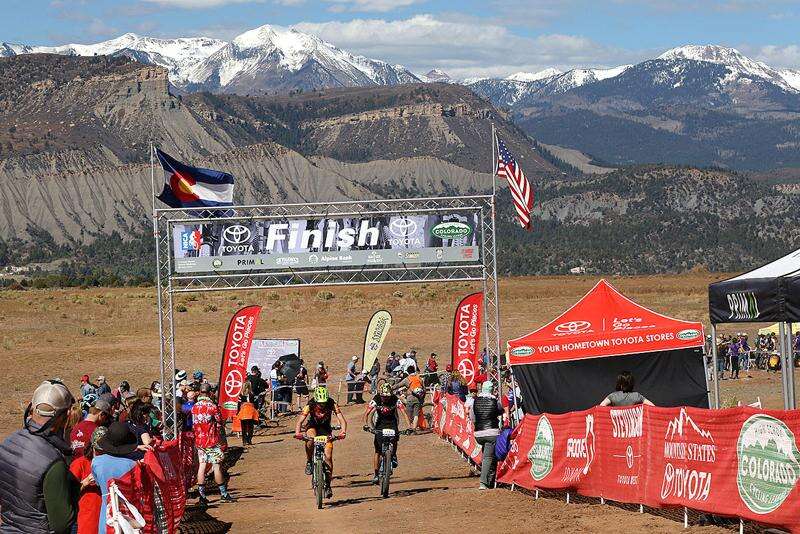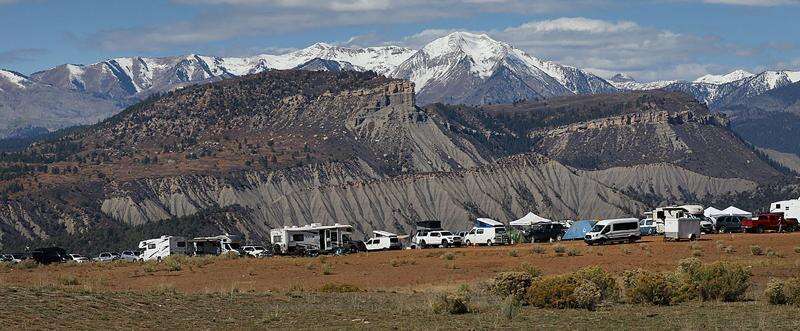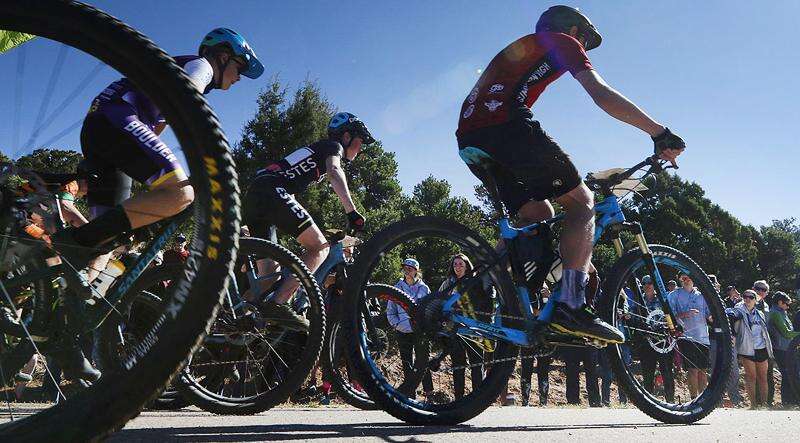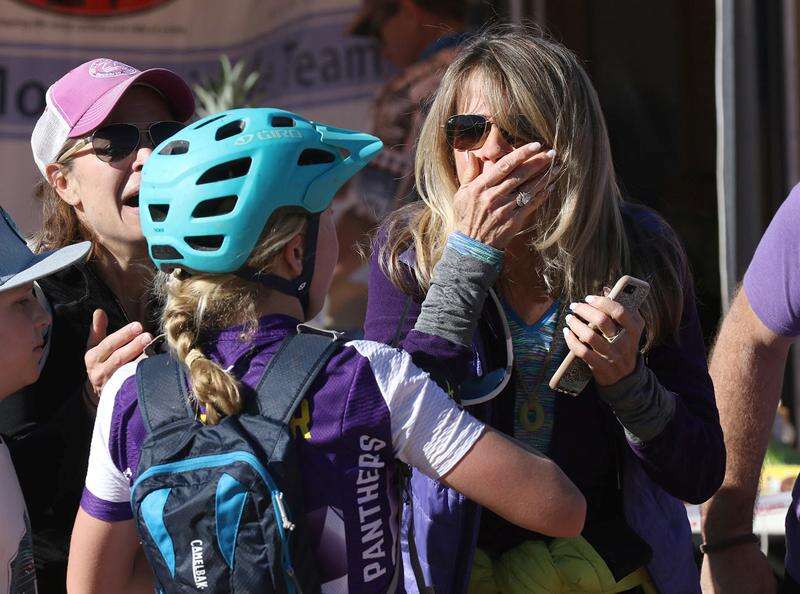 Durango High School got out to a fast start at the Colorado High School Cycling League mountain bike state championships Saturday and built a 1,500-point lead in the team standings. The Demons capped it off Sunday for a state championship weekend.
The league held its state championship race in Durango for the first time, and 822 riders and their families, coaches and supporters crowded Durango Mesa Park for the raced named the Durango Mesa Pursuit.
Durango's Colby Simmons led a group known as Durango's "freshmen five," as he raced two laps around the 7.1-mile course. He crossed the finish line first in a tightly-contested race, as he finished in 55 minutes, 58.22 seconds. Boulder's Vin Hludzinski was second in 55:59.07, and Durango's Ivan Sippy rolled in for third place in 58:15.68 to score big points for the Demons' team.
"It was a pretty flat course, and it was windy this morning," Simmons said. "I tried to sit in as much as I could. Nearing the end, there was some double-track, and I was able to get around (Hludzinski) right before the finish. Into the finish, we sprinted it out, and I got it."
Simmons is the younger brother of Quinn Simmons, the USA Cycling junior men's 17-18 cross-country and short-track mountain bike national champion and junior men's road race national champion. He took a page out of his brother's book with the sprint win.
Simmons called the course more tame than the other four races on the Colorado League circuit and said the climbs were gradual. He enjoyed the fast descents.
Sippy slipped out of his pedal during the start of the race and fell from the front row back into the pack, and he spent the rest of his race picking off riders until he got into third.
"It was kind of a little hectic at the start for me," Sippy said. "Slipping out of my pedals put me back quite a ways. I had a few mistakes after that and spent the rest of my race alone once I got into third. It was super windy, and that made it a little challenging."
Durango's Ian Kutzleb also finished sixth in 58:31.06, and Riley Jaber added an eighth-place finish for the Demons in 58:31.06. Jaden Kirk also was 11th for Durango in 1:01:51.80. There were 150 freshmen boys in the race.
Sippy had no expectations for a podium finish at state when he entered his first season of high school racing, but his hard work resulted in Saturday's third-place result.
"It was awesome to be up there battling with everybody that I kind of look up to and ride with all the time," he said. "It was a great feeling to race with them all year and them come home and ride with those guys and keep learning the whole way. Everyone on the team had great results this year, and that was awesome to be part of."
Lauren Aggeler rode the early Durango momentum to a fifth-place finish in the freshman girls race. She crossed the line in 1:08:13.94. Keira Bond of Boulder's Fairview High School won the race in 1:05:46.58. She was nearly 30 seconds ahead of Crested Butte's Sarah Bivens.
Durango's Hannah Garvey also placed ninth in 1:09:49.62, and Bailey Cioppa was on her teammate's wheel in 10th in 1:10:35.96. There were 71 freshmen girls in Saturday's event.
Junior varsity racing followed Saturday afternoon. Steamboat Springs' Cam Owens won the JV boys race, as he finished three laps in 1:23:16.25. He came across the line with a bloody nose but was 37 seconds ahead of Connor Logan of Golden. Animas High School rider Trevor Harms was 18th in 1:30:35.94. Animas' Nick Glotfelty was 32nd in 1:32:52.28. There were 159 JV boys racers.
The JV girls race ended Saturday's racing. Chatfield freshman Mia Aseltine won the two-lap race in 1:04:08.84, nine seconds in front of independent rider Cassie Hickey.
Animas' Ainsley Haggart finished eighth in 1:07:32.70. Animas sophomore Abbey Shepard did not finish the race. She entered the race as a contender and had a front-row call-up in the 85-rider field.
"I hope our race is giving other people motivation to go and win as well for tomorrow," Simmons said.
It did, and the Demons were crowned champions of Division 2 ahead of Animas High School. It was Durango's second consecutive title in Division 2.
jlivingston@durangoherald.com