Tipton and Gardner skeptical; Bennet says don't play politics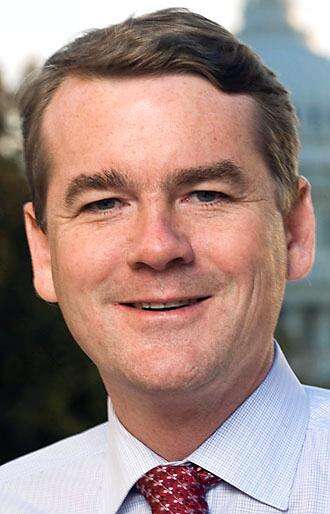 WASHINGTON – Colorado's congressional delegation split along party lines on the deal President Barack Obama's team negotiated with Iran.
The deal, announced Tuesday, would lift economic sanctions that have stifled Iran's economy while continuing a weapons embargo for as many as eight years.
In March – after Israeli Prime Minister Benjamin Netanyahu addressed Congress, cautioning against negotiating with Iran – U.S. Rep. Scott Tipton, R-Cortez, and the offices for U.S. Sens. Cory Gardner, a Republican, and Michael Bennet, a Democrat, all had the same message: The U.S. alliance with Israel is primary, and Iran cannot be allowed to have a nuclear weapon.
The sentiment from Bennet's office came as many of his fellow Democrats boycotted Netanyahu's speech. They were protesting Republican House Speaker John Boehner sidestepping the White House in his speaking invitation to Israel's leader.
That same month, 47 Republican senators sent a letter to Iran's leaders warning that any agreement could be undone by a future president if it doesn't get approval from Congress.
On Tuesday, two years of negotiations between world leaders ended with a deal. The United Nations would shorten the weapons embargo if its inspectors are given access to Iran's military facilities and are satisfied that the country isn't working to develop a nuclear weapon.
Gardner loudly opposed the deal: "At every turn, President Obama and the administration have accommodated a murderous ruling regime led by a president who gladly marches at the front of parades chanting 'Death to the USA' and 'Death to Israel.' This deal is unwise. For the sake of the region, and the sake of the world, it must be rejected."
Tipton focused on specifics, expressing his disapproval: "(The agreement) rewards bad behavior with eased sanctions, fails to meet the standard of 'anytime, anywhere' access to sites for inspectors and provides a break-out window wide enough for Iran to abandon the agreement and obtain weapons capabilities.
"There is no question that a nuclear Iran would pose a grave threat to the national security of the United States and our allies. It cannot be allowed to happen under any circumstance, and that is the context in which I will be evaluating the deal negotiated by the Obama administration over the next 60 days," Tipton said.
Bennet focused on the potential benefits of the deal.
"We will carefully scrutinize the terms of this agreement. The stakes are high, and the details of this deal matter," Bennet said. "A good deal could bring greater stability to the Middle East, more security throughout the world and help avoid escalation in the region. Congress has an important responsibility in this process, and playing politics right now is the last thing we need."
mbaksh@durangoherald.com. Mariam Baksh is a student at American University in Washington, D.C., and an intern for The Durango Herald.