Federal assistance would help Colorado recover from record-setting season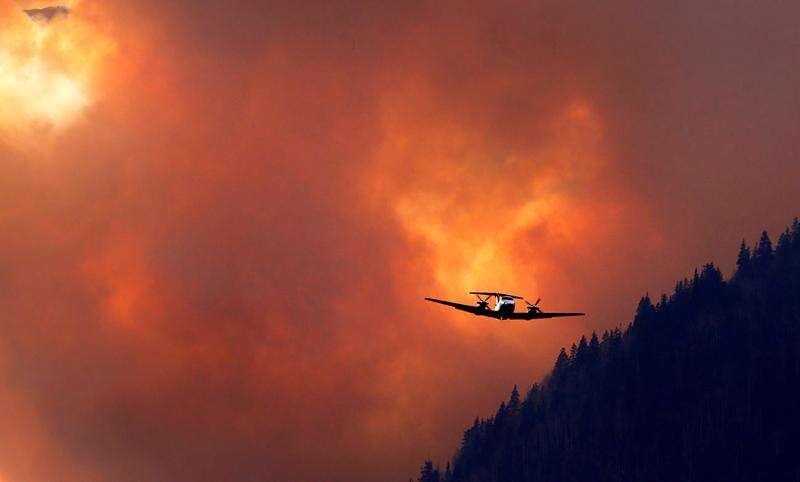 WASHINGTON – The members of Colorado's congressional delegation announced Wednesday that they wrote a letter asking President Donald Trump to issue a major disaster declaration for Colorado as the state recovers from a record-setting fire season.
The letter was written in support of Gov. Jared Polis' initial request for a major disaster declaration, which would provide federal assistance to the state's fire recovery efforts. The lawmakers wrote that Colorado's resources have been strained by both the abnormally long and late fire season and the unprecedented size of many of the fires that burned across the state this year.
This year's fire season continued later than usual, with many, including the Ice Fire west of Silverton, burning well into October. Several of the season's worst fires raged late into the year.
"These late-season fires are not normal," the delegation wrote. "As fire seasons grow longer, the availability of resources to our local communities gets stretched thinner. The unprecedented nature of this emergency merits a swift and comprehensive response."
Both of Colorado's senators and all seven of its representatives in the House signed the letter.
In its call for a major disaster declaration, the letter points to the three largest fires in Colorado's history, the Cameron Peak Fire, East Troublesome Fire and Pine Gulch Fire, which all burned in 2020.
These fires and others forced thousands to evacuate across the state. They also significantly upset Colorado infrastructure; the Grizzly Creek Fire necessitated a two-week shutdown of Interstate 70 through Glenwood Canyon in the late summer.
The process of declaring a major disaster can take several weeks, but lawmakers hope the letter will help persuade Trump to expedite the process.
"Given the historic nature of these fires and their devastating impact on our communities, we urge you to expedite the approval process so that Coloradans have access to the resources they need to respond and recover quickly," the lawmakers wrote.
Declaring the Colorado wildfires a major disaster will give the state access to a number of Federal Emergency Management Agency assistance programs.
A major disaster declaration is typically requested by a state governor and granted by the president when a disaster or series of disasters is evaluated to be so severe as to exceed the state and local governments' response capabilities.
Typically, these declarations are issued in response to natural disasters such as hurricanes, fires or blizzards, but throughout the past year, Trump has issued disaster declarations in a number of states, including Colorado, because of the COVID-19 pandemic.
John Purcell is an intern for The Durango Herald and The Journal in Cortez and a student at American University in Washington, D.C.