State asks federal govt. for a refund from '13 shutdown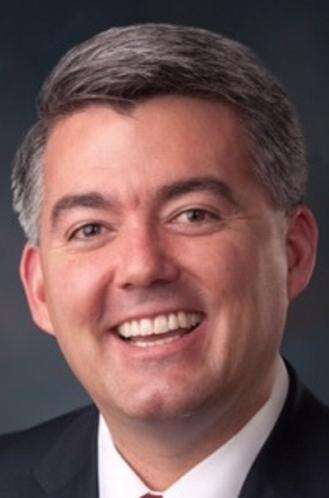 During the 2013 government shutdown, Colorado used its own funds to keep its national parks open.
Sen. Michael Bennet, D-Colo., and Rep. Scott Tipton, R-Cortez, agree that Colorado should get this money back from the federal government.
Sen. Jeff Flake, R-Ariz., said during the shutdown, while the federal government wasn't paying for operations, the U.S. National Park Service still was collecting revenue from parks that stayed open thanks to states' intervention, and the federal government now has a "windfall" from the 16-day period, Oct. 1-16, 2013.
Colorado spent about $367,000 keeping Rocky Mountain National Park open.
Colorado would receive its share of the $2 million Flake is proposing the Department of Interior return to the states that gave money to the agency to keep national parks open.
The Senate Energy and Natural Resources' subcommittee on National Parks heard this and another proposal from Flake on Wednesday afternoon.
Flake's second proposal would guarantee that public lands, including national forests, remain open through future shutdowns by allowing the National Park Service and the National Forest Service to accept money from states or political subdivisions to continue operations.
Bennet said he supports the U.S. Department of Interior giving money back to the states. But Congress should be focused on passing appropriations bills that fund the entire government and avoid shutdowns to begin with.
Tipton co-sponsored a bill that then-Rep. Cory Gardner introduced that would require the Department of Interior to return money to states that used their own budgets to keep federal parks open.
The House Committee on Natural Resources is expected to vote Thursday on the Resilient Federal Forest Act. The bill would allow the federal government to enter into agreements with local collaboratives to manage areas of national forests that would be designated as high-risk to wildfires. It would also make it more difficult for the public to challenge resulting forest management plans in court by requiring legal bonds.
mbaksh@ durangoherald.com. Mariam Baksh is a student at American University in Washington, D.C., and an intern with The Durango Herald.