It's a new water main for Columbine Drive, more overlay projects to come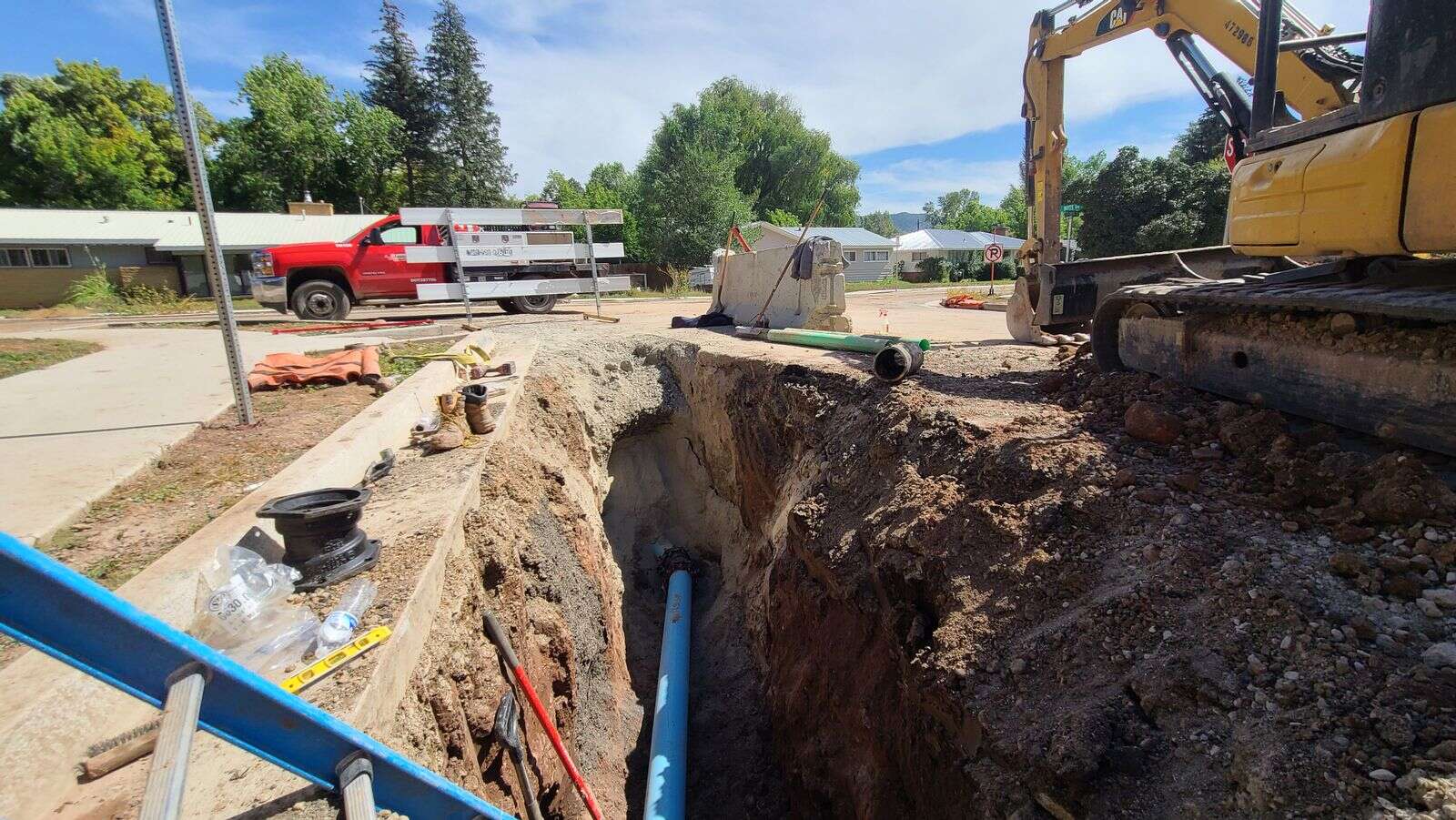 A water main on Columbine Drive near Needham Elementary School was replaced Monday with street resurfacing scheduled to follow.
"We're replacing the water main," said David Stantisteven, a crew member on-site. "Tying all of the residents into the new water main. Replacing sewer services from the main to behind the sidewalk and then we're going to repave."
The project also involves removing old road base and repaving portions of Columbine Drive dug up for the water renewal project.
A crewmen said another crew would come in later and "slip-line" the existing main. He described a slip-line as a flexible pipe that is heated and dragged through existing sewer lines. They are designed to find stresses in soils and pipelines.
The project is projected to last until Oct. 29.
Another street overlay project began Monday on Rim Drive, and a third is expected to begin Tuesday on Tech Center Drive.
A statement released by the city says, "Work involves removing the oxidized and raveled asphalt surface and placing a new layer of asphalt on the street surface. Work on these streets is scheduled to be complete by October 2."
cburney@durangohereald.com