College Drive shop hopes to offer Mexican-style burritos soon
Flor Rodriguez is living her dream of owning her own business while also providing Durango with tortillas made fresh daily at her new tortilla shop, Tortilleria La Flor.
"I've always wanted to own my own business," she said.
For the past two months, Rodriguez and her husband, Joel Jacuez, have provided the community with tortillas. Rodriguez said she makes tortillas to make people happy.
"I always say to myself, 'Who's not going to like tortillas?'" she said. "This business I'm sure is going to be OK, because everybody eats tortillas."
Rodriguez said she has never liked the tortillas available at the supermarket and wanted to provide the community with a better option.
"You can taste the difference between the tortillas here and the ones in the stores," she said. "We don't know how long those tortillas have been in the stores, but here, the tortillas are made fresh daily."
Since Rodriguez was a kid, she's been making tortillas for her family.
"We're a big family, and we were poor, we used to make like 6 kilos of tortillas, which is like 12 pounds just for our family," she said. "I grew up making them from scratch. We used to cook the corn and blend it ourselves."
Rodriguez and her husband start making tortillas early in the morning, and depending on the number of orders they have, the earlier they start.
"Usually, if it's a day where we have a lot of orders, we start at 5 a.m.," she said.
Tortilleria La Flor, at 444 E. College Drive, does more than just make and sell tortillas for people coming into the shop, it also provides tortillas to local businesses and restaurants.
Rodriguez said they make tortillas for restaurants such as Nini's Taqueria and CJ's Diner.
"I'm still waiting to hear back from a couple stores and a couple more restaurants," she said.
To make her fresh tortillas, Rodriguez had both a flour and corn tortilla-making machine imported from Chihuahua, Mexico.
She bought the machines just as the pandemic began, and it took her a year to get them.
"The borders were closed, so I couldn't get them over," she said. "I had to pay somebody to bring them because there was no way to get them here and I was already paying rent on the store."
Rodriguez said she's been working in the food industry most of her life, and it's always been her dream to own her own business.
Tortilleria La Flor has seen a pretty steady stream of business since it opened in November, she said.
"We're doing OK, I have no complaints at all," she said. "We sell tamales and between Thanksgiving and New Year's, we got a lot of orders for tamales, and things have slowed down, but I think that's just the time of the year."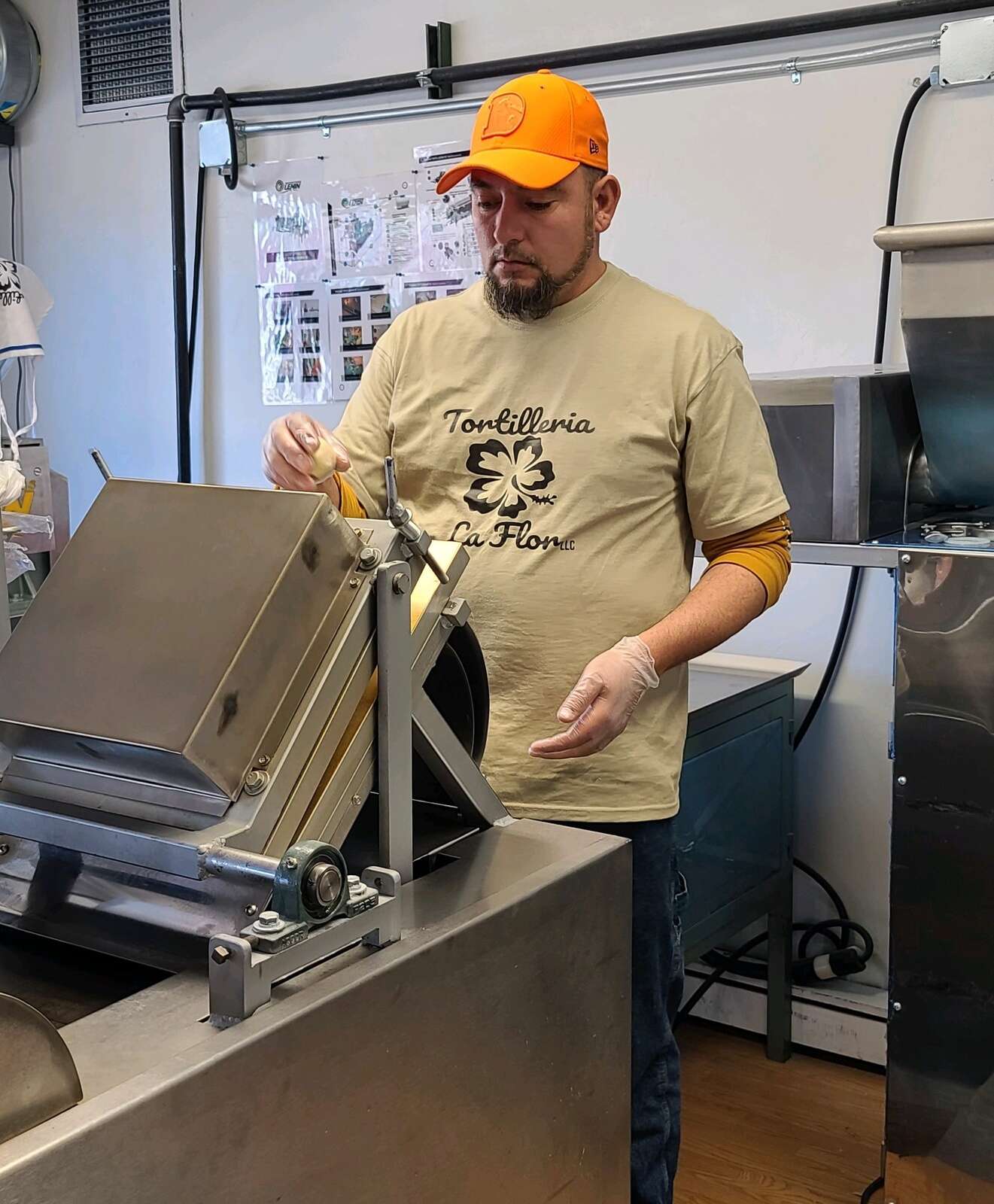 Things may pick back up for Tortilleria La Flor in the next week when Rodriguez plans to start offering burritos at the store.
"I just got my food license, and we're going to be doing Mexican-style burritos like chile colorado, picadillo and other things like that," she said. "A few items, not like a whole menu, just a few things that we can use our tortillas for."
njohnson@durangoherald.com