Lewandowski says more dead fish expected in coming months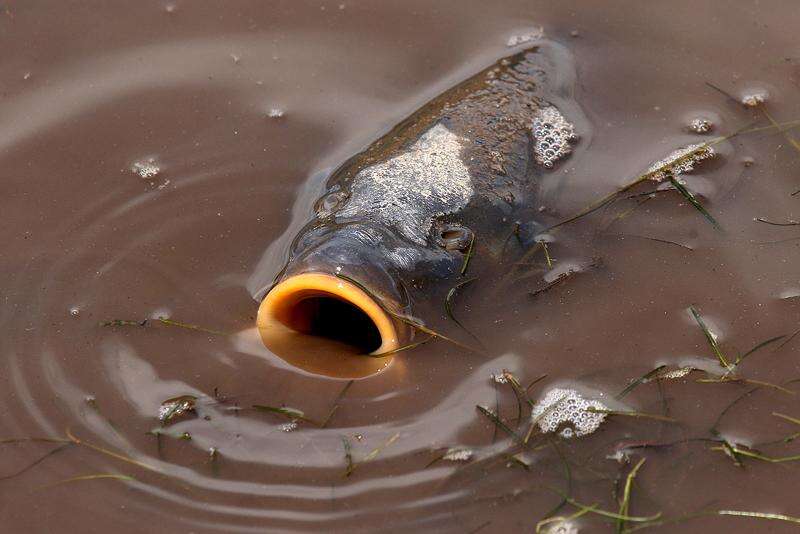 Thousands of fish are suffocating from the ash and dirt washing into the Animas River from the 416 Fire burn area.
Colorado Parks and Wildlife has not done an official count, but the agency estimates the die-off in the thousands, said spokesman Joe Lewandowski.
Last week, about 20 fish were found dead north of Durango, most likely from the mud and ash in the waterway. The fish died because the debris lowers the oxygen content in the water, Lewandowski said.
He observed one fish struggling to find clean water and a dead fish with gills full of sediment. "Its gills were just impacted with dirt," he said. "So, they're basically suffocating."
The runoff is coming primarily from Hermosa Creek, so Lewandowski estimates the scope of the damage in the Animas to run from the mouth of Hermosa Creek to at least U.S. Highway 160 to the south. He also said the fish have been hit hard in Hermosa Creek itself.
There will be a Parks and Wildlife survey later this year to take inventory of the species in the river.
Brown and rainbow trout, which are stocked in the river, are not as much of a concern as native fish, Lewandowski said. Bluehead sucker and flannelmouth suckers are native fish whose numbers could suffer from the die-off.
The Durango Fish Hatchery is not impacted by the poor water quality because it gets its water from a spring, rather than the river, he said.
Parks and Wildlife also says that low river flows and unusually high water temperatures are also negatively impacting fish. Anglers are advised to avoid fishing in the afternoons when water temperatures are highest.
Unfortunately, there is nothing that can be done to immediately prevent more die-offs. There will be more sediment flowing into rivers and streams from the burn scar, so more dead fish can be expected for months to come, Lewandowski said.
rsimonovich@durangoherald.com