Parks filled with families from around Four Corners
Cortez parks came alive for the Fourth of July with family barbecues, live music, volleyball matches, and a spectacular fireworks show.
Late afternoon clouds rolled in and cooled off the summer heat, then the Four Corners Community Band kicked off a concert of patriotic songs to the cheers of the audience.
"It is so great to have live music again," said Bob Ower, as he introduced the band and announced upcoming performances of Southwest Colorado Concerts.
Sheldon Yazzie and his family traveled from Farmington to enjoy the day at Centennial Park, and watch the fireworks.
"We love coming up here. The Cortez parks are really spacious," he said. "The show is always good. Right now it is time to celebrate, and enjoy the day."
The group included family and friends from Shiprock and California. Burgers simmered on multiple grills, and a lively volleyball game kept everyone laughing.
"Maybe we can play against some other teams," Yazzie said.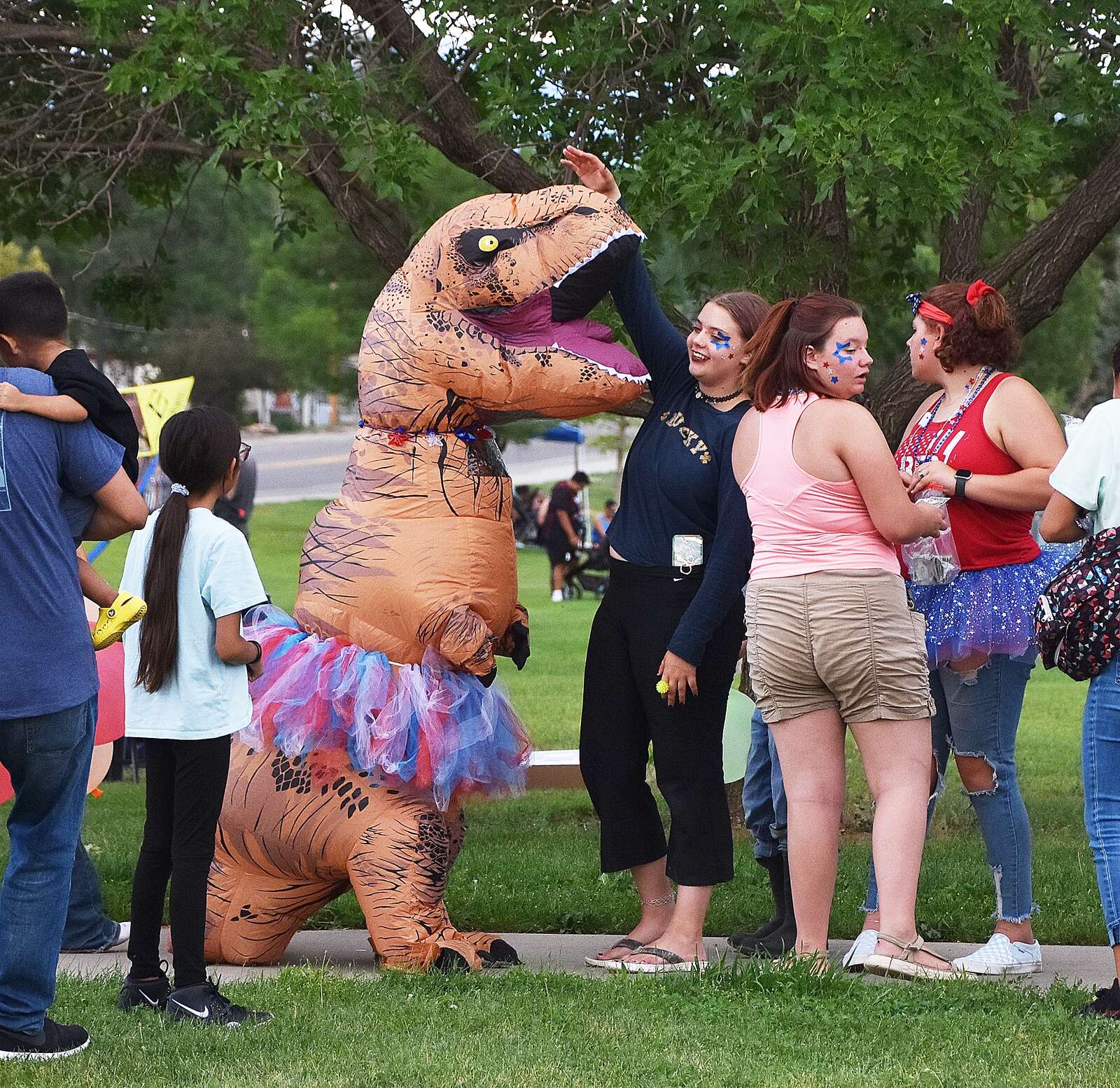 The Cortez Police Department patrolled the park on mountain bikes and said there had been no problems. On bikes they are more approachable, and get to know the community more, they said.
This year felt extra-special, people said, after the fireworks were canceled last year because of the pandemic.
"I'm glad to see all these people back in the park," said Lil Bostrom, of Cortez. "A big Fourth of July is a Cortez tradition, and we missed having it."
Jane Sanders, agreed, as she relaxed in the shade and watched her grandchildren and great-grandchildren play.
"It is nice to finally have it back. A day in the park with the family," is what the holiday is all about, she said.
Thelma Dee, owner of the Hot off the Grill food truck, from Aneth, Utah, enjoyed a steady stream of customers at the park selling burgers, Navajo tacos and cool drinks.
"It's awesome, love the people," she said.
Frank Yazzie, a Navajo elder from Dennehotso, Arizona, praised Cortez parks.
"They are beautiful, well laid-out with plenty of shade," he said.
Before the fireworks, he and his wife relaxed and took note of the next generation.
"You don't hear much Navajo, compared to our childhood," Yazzie said. "Nice to see everyone together again. Having a sense of normalcy back is a good feeling."
He visited the Ute Mountain Ute fireworks show Saturday, and saw the Shiprock one as well.
On Main Street in Cortez, many businesses were closed, but those that remained open got the benefit of holiday crowds.
Moose and More had a steady stream of customers ordering ice cream, said server Adam Yoder.
"We're selling a lot of pints today for people to take to their barbecues," he said. "People are happy we are open."
That included the McBurneys, who were visiting from Boston.
"We're staying at Mesa Verde National Park and wanted to see Cortez's downtown. The ice cream is especially good," said Lissa McBurney. "It is exciting to be out of the house and traveling again."
Vendor Scott Maidman was having success selling tie-dyes on Main Street over the weekend.
"Saturday was phenomenal. A lot of travelers stopped by: Indiana, Phoenix, Las Vegas," said Maidman, who recently moved to the area from Texas. "Cortez has a good vibe to it. Mayor Lavey has bought some of my tie-dyes."
Around 9:15, the fireworks began, lighting up the sky with a kaleidoscope of color. Booming explosions echoed into the night, and a red white and blue finale drew cheers.
"It went well, the crowd seemed to enjoy it," said Cortez Fire Protection District Chief Jay Balfour. "We shot off all the rounds."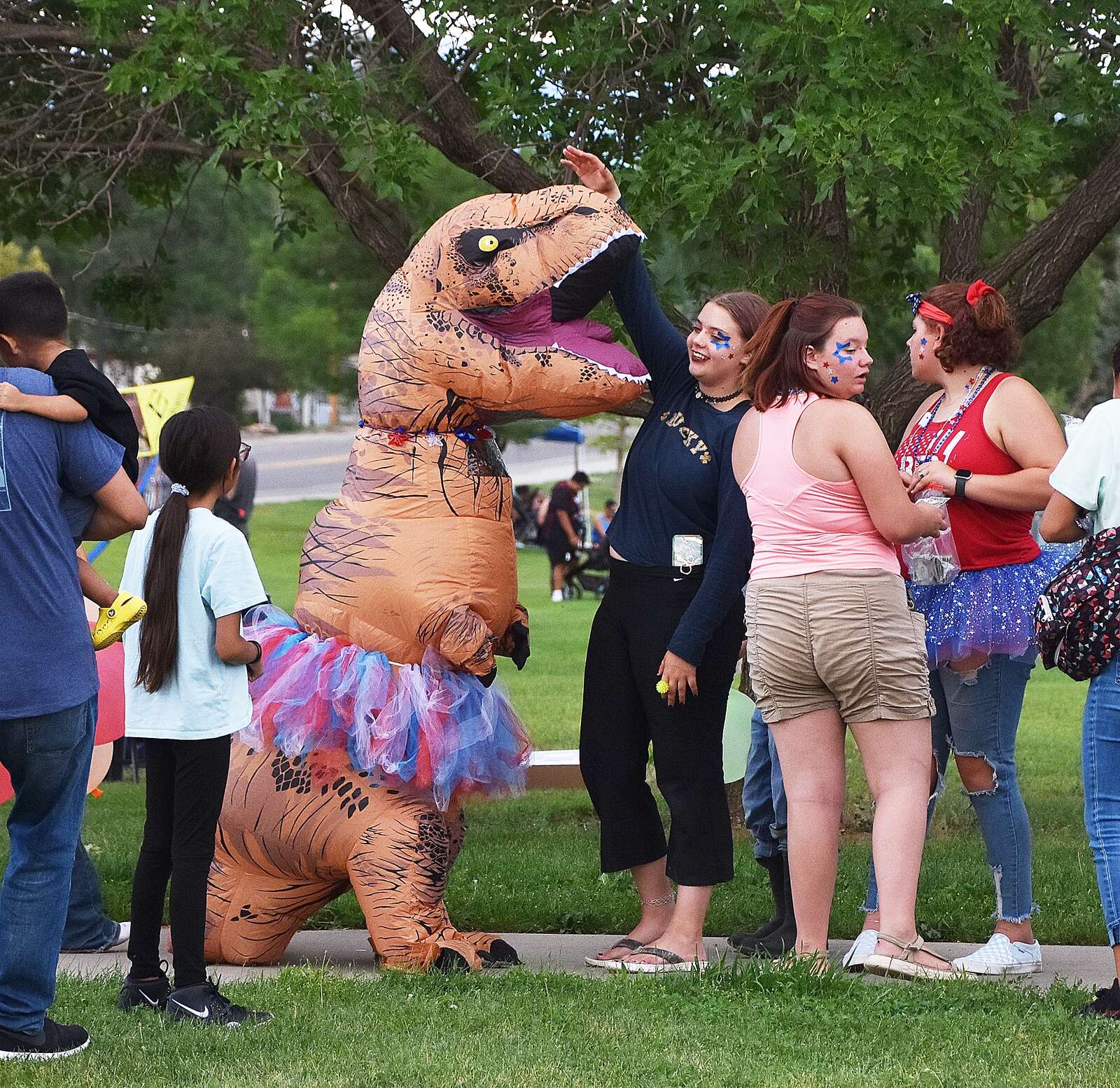 The cost of the fireworks was $18,000, and is covered partially by donations from local businesses, Balfour said.
The Cortez Fire Protection District put on the fireworks show this year, noting the irrigated parks provided a safe location in a time of increased fire danger because of drought.
Balfour said there were more fireworks this year than usual because of the backlog from last year's cancellation.
"People are really happy to have it back," he said. "I'd say the crowd was as big as it typically is for the event."
Arranging the sequence of the hundreds of rounds is an art, he said. The show lasted about 45 minutes.
The fire department was handed the job from Keenan Ertel, who ran the show for decades, and has been mentoring the new fire department crew, Balfour said.
There are 432 different sequences, totaling 1,000 rounds. Preparation took three weeks.
"We're carrying on the tradition," Balfour said.