'Like a window into myself'
The COVID-19 pandemic threw a wrench in everyone's plans – the effects of which we're still dealing with almost two years later.
For Durango artist Dan Groth, the global pandemic put a halt to his first solo show at Studio &.
Now, that show, "An Accumulation of Events – A solo exhibition from Dan Groth," is ready to go, kicking off with an opening reception Friday (Oct. 15) at the gallery, 1027 Main Ave.
WHAT: Opening reception for "An Accumulation of Events – A solo exhibition from Dan Groth."
WHEN: 5 to 9 p.m. today (Oct. 15), exhibit will be on display until Oct. 23.
WHERE: Studio &, 1027 Main Ave.
MORE INFORMATION: Visit www.anddurango.com. For more about Groth, visit dangroth.com.
As a represented artist at the gallery, Groth said he knew he was on deck for a solo show about two years ago, before the virus hit and he had to store away his work , which runs the gamut from pen and ink, watercolor, collage and printmaking, for 10 months.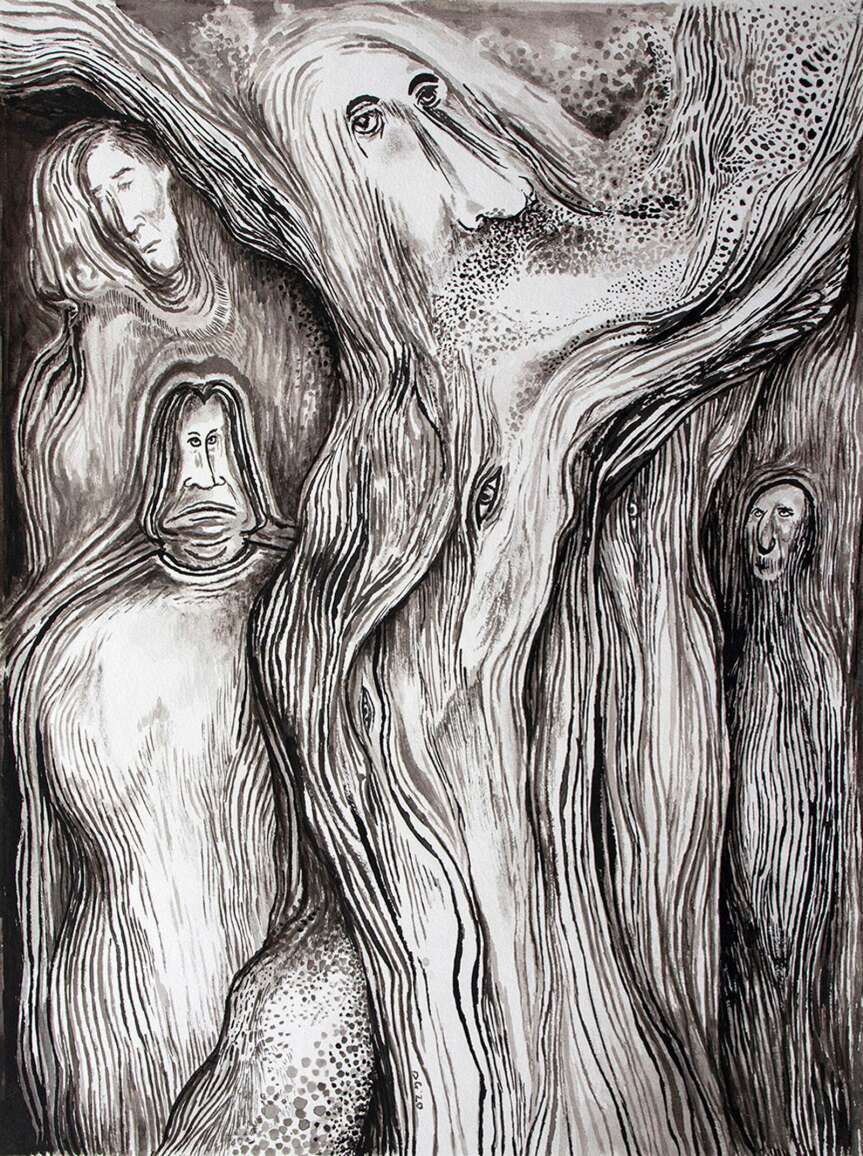 "When COVID happened, the whole playbook changed. Stuff I didn't realize last year, it's great to have all this perspective ... everything came out of that initial shutdown in a lot of ways," he said. "The shutdown really put into sharp focus some things in my life that I've been kind of dealing with. It actually helped me have a better show than I would have otherwise. One big thing – when I dug out that stuff I hadn't seen in 10 months, I was just like, 'Wow,' the things I depicted, there's a lot of like unhappiness, a lot of frowning faces. At the time, we were all dealing with stuff, I don't know exactly how I was feeling when I was making those brush work, it was a really ... it was like a window into myself like a year ago that I got to put into a time capsule in a way.
Groth's show will be on display through Oct. 23.
katie@durangoherald.com