DHS will hit the road again on Tuesday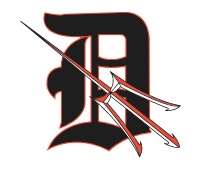 Stranded runners and missed opportunities cost the Durango High School softball team in its opener Friday at Alamosa.
The game was close for the first few innings, but the Mean Moose scored seven runs in the bottom of the fifth inning to enact the 10-run mercy rule and finish on top 14-4.
"It was much closer than that for most of the game, it just got away from us in that last inning," said DHS head coach John Bernazzani. "Alamosa is a much improved team, and we didn't answer the bell."
The Mean Moose led 3-1 after the first inning. Returning all-conference player Alaysia Kremer then came up big for the Demons, smacking a two-run, inside-the-park home run to tie the game at 3-3 in the second.
"It got by the right fielder, rolled to the fence, and she turned on the gas," Bernazzani said.
DHS, however, also left about 10 runners stranded on base in the game.
"That's unacceptable. You can't leave those opportunities out there," the coach said. "Our four runs could have easily been eight or 12."
Bernazzani said Alamosa's pitcher didn't throw with a lot of velocity, but the Demons got a little anxious in the batter's box, reached for pitches and hit a lot of pop-ups and grounders.
Kelly Arthur, who pitched in relief some last year, started on the mound for DHS as the team looks to fill the big shoes left from last year's seniors Teagan Kehm and Sydney Flores.
"It's a big jump to come in and not be a reliever anymore," Bernazzani said.
Grace Pargin also threw at the end for Durango.
While Durango's varsity squad struggled, its JV team scored a dominate 22-4 win with freshman Jenna Glueck earning the win on the mound. "They really did just about everything right," Bernazzani said. "(Jenna) really did a fine job in the circle."
The team only had a few practices before the game, and with players from seven different schools on its roster, including Bayfield, Ignacio, Animas Mancos, the Colorado virtual Academy and Durango Big Picture looking to fill the spots vacated by six graduating seniors, the Demons might just need some time.
"I have 100% faith in the girls we have now," Bernazzani said.
The team will be on the road against Tuesday for a 3 p.m. contest at Montezuma-Cortez High School.