DHS wins in overtime, 48-42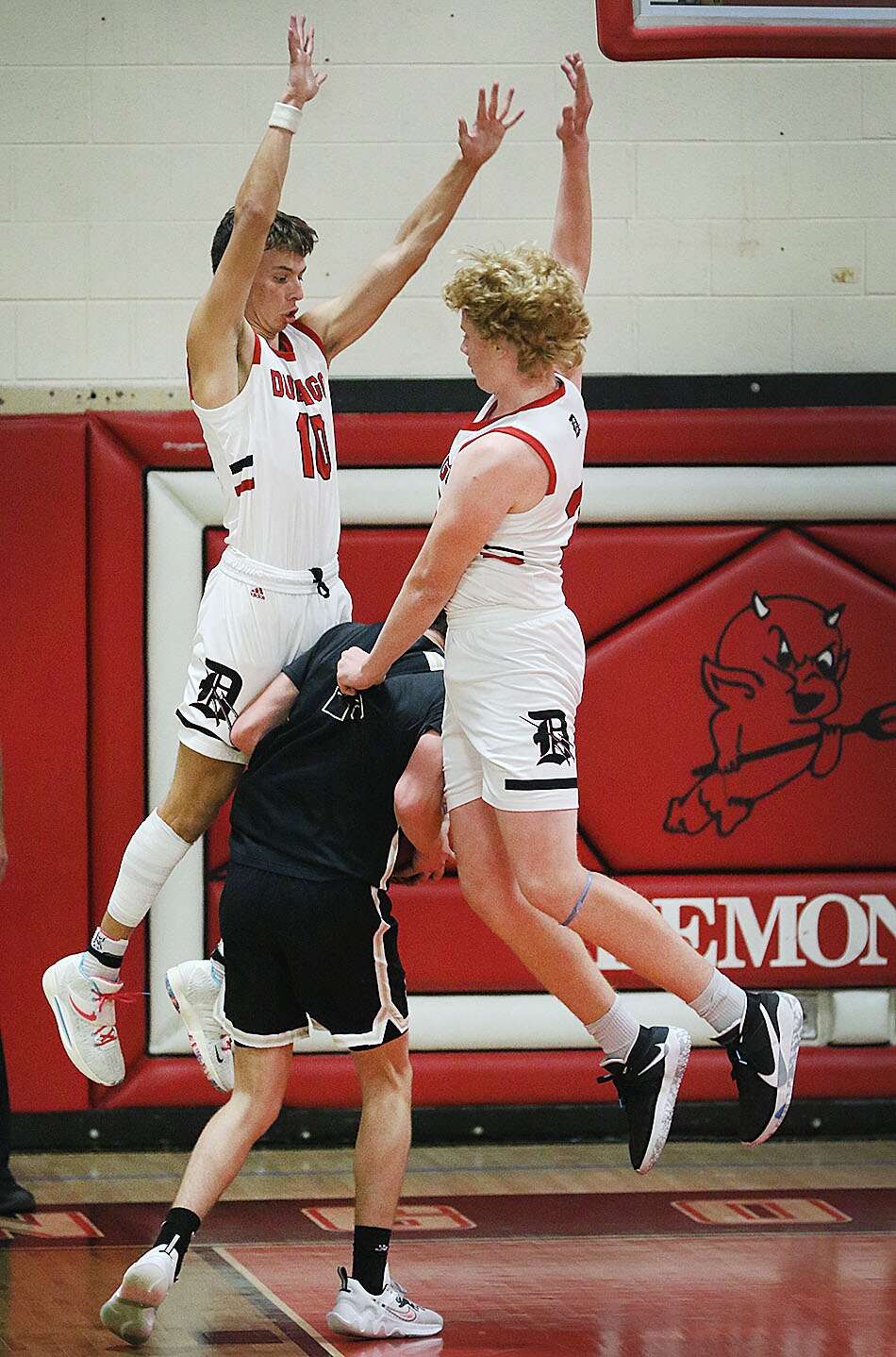 The Durango High boys basketball team beat Pagosa Springs 48-42 in overtime Tuesday to win its season opener.
The Demons led by as many as 11 points in the third quarter after junior Dylan Bettin hit a 3-pointer and senior Anthony Flint followed with a layup, putting DHS up 36-25.
Pagosa scored the last five points of the third, however, and outscored DHS 10-4 in the fourth quarter to send the contest into overtime. With a one-point lead in the fourth, DHS missed four late free throws.
Pagosa went to the line with 9 seconds left in the game and made one to tie the game.
In the extra period, DHS made four of eight free throw attempts. A steal and bucket from Flint, however, gave the Demons a four-point lead, 45-41, and Durango was able to finish on top.
Senior Walter Stauffer led DHS with 14 points. He scored six points in the paint early in the second to help Durango extend its lead from 9-4 to 15-6.
The Demons' offense started slow and didn't score for the first 6½ minutes of the game. In the next minute, however, DHS scored nine points. Junior Luke Wesley scored first after snagging an offensive rebound and Bettin hit his first of three 3-pointers in the game. Bettin finished with nine points. Flint then swished a 3-pointer from the corner to end the first.
Pagosa's press gave DHS some trouble in the fourth, but Durango was able to eventually figure out how to break it.
Up next, DHS will compete in Centauri's tournament beginning on Thursday.