Judge to decide if case against Alvin Flores can proceed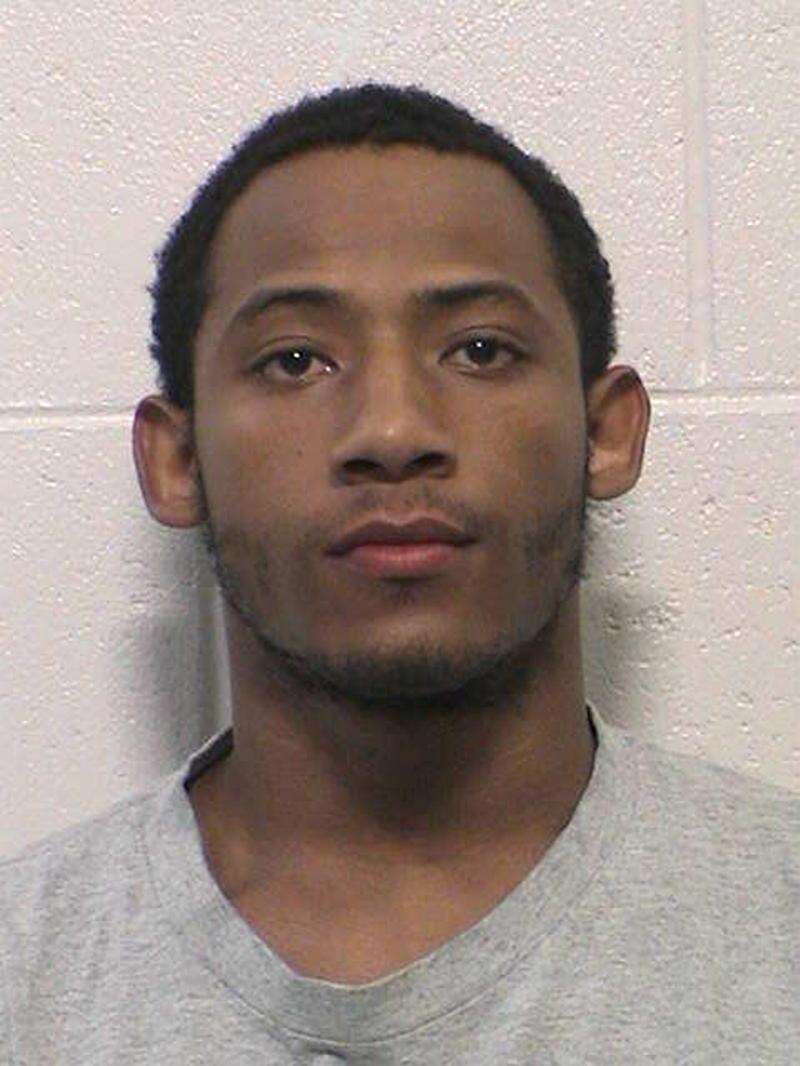 A district court judge plans to rule Friday whether evidence is sufficient to allow prosecutors to proceed with criminal charges against one of four men suspected of barging into a home and killing a Fort Lewis College student in a marijuana robbery gone bad.
Judge William Herringer heard testimony Thursday from police officers and a witness to the May 24 fatal shooting of Samuel Xarius Gordon, 20, in the SkyRidge subdivision in Durango.
Gordon's roommate, Jesse Brown, said he was asleep in an upstairs bedroom when he heard loud footsteps coming up the stairs. About 20 seconds later, a man wearing a ski mask opened the bedroom door and pressed a handgun to the back of his head, ordering him to get up.
The gunman exited the bedroom, but seconds later, he backed up in the hallway and fired a shot, Brown testified. The gunman possibly became spooked when he saw Gordon exit his bedroom holding an orange flare gun, according to testimony.
The bullet hit Gordon in the abdomen above the belly button. Brown closed his door, locked it and screamed for help out his window. He then called 911.
After hearing the intruders leave, he opened his bedroom door to find Gordon sprawled in the hallway. He described Gordon as "calm." Brown provided first aid to Gordon until police and paramedics arrived.
Gordon died during surgery at Mercy Regional Medical Center.
The shooting occurred shortly after 3:30 a.m. at 253 Jenkins Ranch Road. As police responded, they spotted a Nissan Altima with four men leaving the area. Sgt. Nick Stasi stopped the vehicle and detained the men. He found a 9mm handgun and red bandana visible in the car.
Thursday's preliminary hearing for Alvin Noel Flores, 22, of Phoenix, was the first for any of the four suspects, who are all charged with multiple felonies, including first-degree murder, robbery, burglary and menacing.
The other suspects are Kuauhtleko Garcia, 21, of Scottsdale, Arizona; Kodi "Maz" E. Kuauhtli, 19, of Phoenix; and Daniel Nelson Wright, 20, of Phoenix. They are being housed at the La Plata County Jail, pending their preliminary hearings.
Durango police Detective Brad Roach interviewed all four suspects. Police learned Flores, Garcia and Wright traveled from Phoenix to Durango on May 23 to meet Kuauhtli. The three men booked a room at the Econo Lodge in Durango.
The night of the incident, Roach said the men parked a BMW on Hillcrest Drive, in an adjacent subdivision. They then drove the Nissan Altima to the SkyRidge subdivision and parked on Pinnacle Street, which is near the house where the shooting occurred.
In one of the cars, police found stationary paper from Econo Lodge with a map of the road system in SkyRidge, Roach testified. On the flip side was a rough sketch of what appeared to be the floor plan of the house where the shooting occurred, he said.
Police also learned that the three men who traveled from Phoenix stopped at several Walmarts along the way to purchase masks, latex gloves and zip ties, which were used to bind the hands of one of the occupants inside the house, Roach said.
Police said Gordon had nine to 10 pounds of illegal marijuana and almost $20,000 in cash. The suspects planned to rob Gordon of his marijuana, police said.
Police have not said who fired the gunshot that killed Gordon, and that detail was unclear after Thursday's preliminary hearing. Evidence seemed to point to Flores, but according to one of the suspects who gave a clothing description of what each of the intruders were wearing, Flores doesn't match that description. The Colorado Bureau of Investigation is conducting DNA testing on a ski mask with a skull design on it to determine who may have been wearing it.
Prosecutors have argued that all four men are complicit in the crime.
Flores is being represented by Beale Tejada and Tina Martinez. The case is being prosecuted by deputy district attorney David Ottman.
shane@durangoherald.com