Project delays have nothing to do with litigation, according to Lamont Companies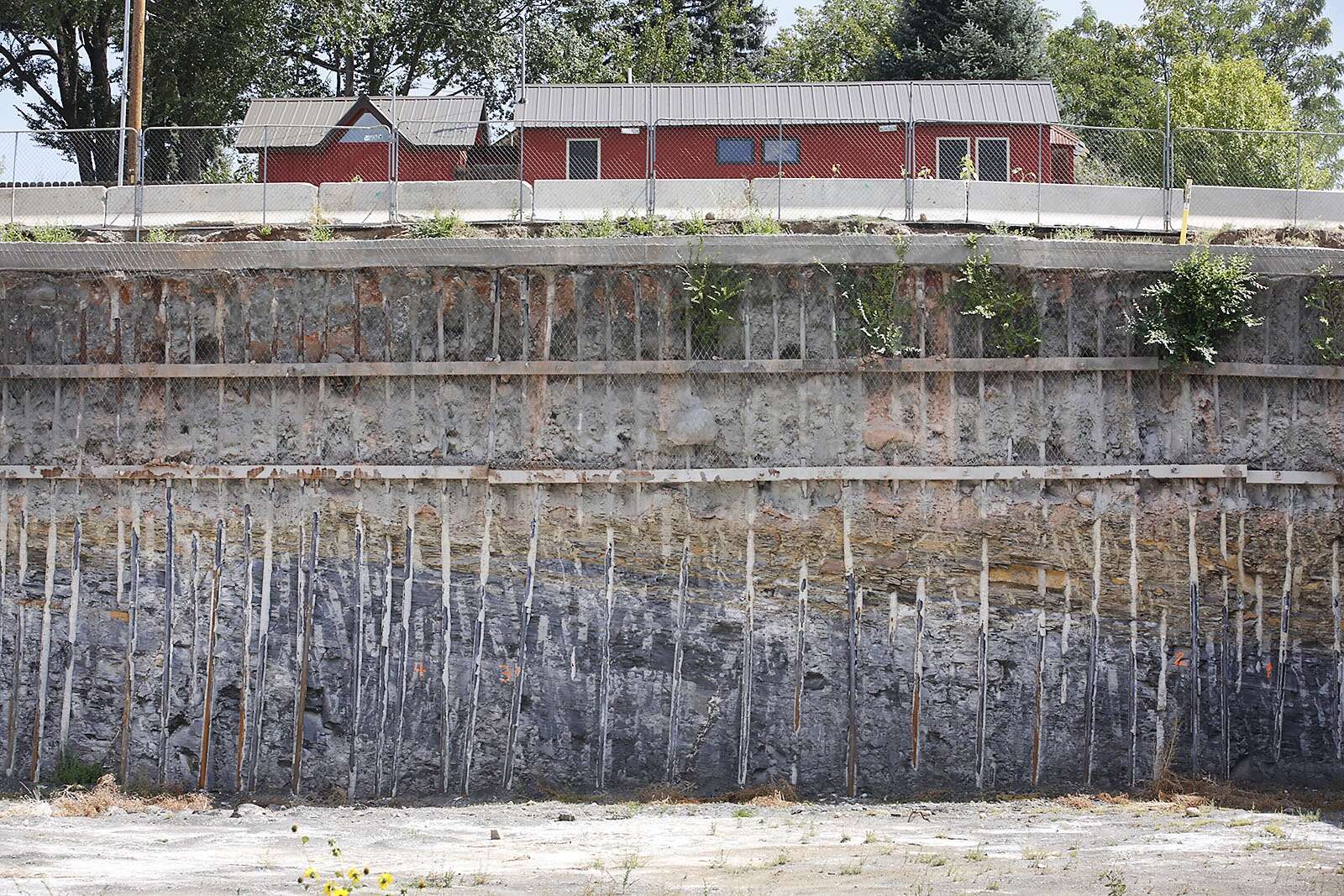 Developer Lamont Companies says it plans to move forward with its development of a dual-branded hotel in South Durango despite an $8 million lawsuit brought about by one of its subcontractors.
"The project will be completed, and we plan to continue construction," said Jeffery Lamont with Lamont Companies. "We are very excited to finish the project and get it opened up as soon as possible."
LAN Colorado LLC filed a complaint and jury demand in October 2020 in La Plata County Combined Courts against Lamont Companies seeking payment for construction and storage of the hotel foundation that was not received. On June 1, 6th Judicial District Judge Suzanne Carlson entered a default judgment in favor of LAN Colorado.
Lamont Companies began development of the AC Hotel by Marriott and Hampton Inn and Suites by Hilton two years ago. Upon completion, the six-story hotels on East Second Avenue between Fourth and Fifth streets plan to have more than 200 guest rooms.
Since the excavation of the property two years ago, no on-site work has been completed. Neighbors who have homes that back up to the development now live next to a hole in the ground with a 30-foot drop-off from the alley behind their homes.
The cliff alongside the alleyway was shored up by the developer during the excavation. The city says the alleyway is safe, but has asked garbage trucks not to drive down the alley to avoid excessive weight from being on the road.
According to La Plata County court records, Lamont Companies entered into an agreement with LAN Colorado on June 28, 2019, for the design, production, delivery and erection of a podium precast floor structure, precast foundation walls and caulking and waterproofing for the project.
In the complaint, LAN Colorado documents several instances between August 2019 and May 2020 when it submitted invoices and requests for payment from Lamont Companies that were never paid.
Lamont said the delays in the project are not because of the lawsuit, however, COVID-19 did play a role.
"The pandemic has slowed the project down, but we have always been working on the project," Lamont said. "Many other projects did get paused based on not knowing how long it would be before a recovery."
Jason M. Spitalnick, an attorney for LAN Colorado, told The Durango Herald his client did not want to comment about the lawsuit.
LAN Colorado filed a mechanics lien against the property to claim relief for the work it had done for Lamont Companies. In the judgment for the case, it says the property would be foreclosed on and turned over to the La Plata County Sheriff's Office, which would issue a notice of sale.
However, the property was never foreclosed on because Lamont Companies said it was able to reach an agreement with LAN Colorado, and the two have decided to continue working together. Specifics of the agreement were not disclosed.
"We are still working with LAN Colorado and have a good working relationship," Lamont said.
City staff members said the lawsuit creates some concern working with Lamont Companies.
"Any time you have a developer who's not paying their subcontracts that is a red flag, but that doesn't necessarily mean that issue has a direct link to whether they've received approval on development plans," said Kevin Hall, managing director of community development. "Clearly, they're struggling, but everything we've heard from them and their attorneys is they're intending to move forward."
If the developer were to pull out of the project, the city has a letter of credit that requires Lamont to maintain the safety of the wall that was created when the hole was dug.
"We can't make someone develop a property," said Nicol Killian, assistant director of community development. "What we can do is make sure that wall is maintained and in safe condition."
Killian said current assessments of the wall indicate it is structurally sound.
"The developer has been cooperating by having surveying done of the wall," Killian said. "They do monitoring of it and provide us data that it's still in stable condition. If there was ever a time where that wall does not appear to be in good condition anymore, then we do have the ability to bring dirt back in and shore back up that property."
Lamont said the off-site foundation project is nearly complete, and will be installed soon. The next step in construction will be developing a parking garage.
Residents who live behind the hotel project are unhappy with the amount of time it has taken for progress, and are concerned about the safety of the wall.
njohnson@durangoherald.com