Five additional Demons qualify for state GS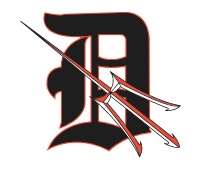 The Durango High School alpine ski team competed in giant slalom Friday at Loveland, and several more athletes qualified for the state championships with their performances.
"We had another great race at Loveland on Friday … and qualified five more athletes for the state GS race on Feb. 16," head coach Jill Carithers said. "Congratulations to Annabel Carithers, Ava McClellan, Alaysia Cullum, Ian Fehr and Cole Kusar. (They) all are now qualified and eligible for the state GS race.
Barron Bronson and Corbin Horrocks, who already qualified for the state GS race, led the Demon boys Friday. Bronson was in 16th place after his first run of 39.31 seconds. Bronson and teammate Liam March, however, were the only two boys who went faster during their second runs. Bronson raced through the wide gates in 39.25 seconds on his second run, which was the eighth fastest time of the round and helped Bronson move into 11th place in 1:18.56.
Horrocks finished .25 seconds after Bronson in 12th place after runs of 38.57 and 40.24.
Fehr flew through the gates with the sixth-fastest first run of 36.48. His second run was 45.44 seconds, but he still finished comfortably in the race's top quarter to qualify for state, placing 14th in 1:21.92. The top-19 boys scored qualifying times.
March finished 24th after lowering his first run of 43.38 to 42.76 for a total time of 1:26.04.
Twenty-six of the 74 boys who raced, however, either did not finish or were disqualified, including five Demons.
In the girls' competition, Annabel Carithers was consistent and had the 14th fastest first-and second runs to place 13th in 1:18.31.
McClellan finished just behind Carithers in 14th place after clocking runs of 38.29 and 40.16.
Cullum finished 19th out of the race's 75 skiers to snag the final state-qualifying spot. Cullum had runs of 39.99 (22nd) and 40.29 (20th) to place 19th in 1:20.28.
Madison LeSage wasn't far off the state mark for DHS, finishing 23rd in 1:21.61.
Lauren McClellan (31st, 1:24.38), Nellie Miller (35th, 1:30.10), Ruby Tanaka (42nd, 1:31.83), Ann Austin (46th, 1:32.34), Brianna Tomberlin (47th, 1:33.50), Cassidy Scott (48th, 1:33.95) and Althea Bromiley (56th, 1:39.84) also completed two runs for DHS while three of their teammates did not finish.
In the team races, Summit won the boys' title with 169 points, followed by Evergreen (155), Middle Park (154), Nederland (152), Durango (146), Clear Creek (134), Platte Canyon (130) and Lake County (124).
Summit also won the girls' team title with 172, followed by Middle Park (171), Evergreen (151.5), Nederland (146), Durango (142), Lake County (134.5), Clear Creek (126.5) and Platte Canyon (111), Luci Brady of Summit (1:12.66) and Garrett Gillest of Middle Park (1:10.51) scored the individual wins.
Durango has one more regular season race scheduled before the state meet Feb. 16-17 at Copper Mountain. On Friday, the Demons will race slalom at Winter Park.
Local skiers can also see how their times stack up against the Demons on Saturday at Purgatory.
"On Saturday (Feb. 11), the DHS alpine ski team would like to invite everyone to the NASTAR course at Purgatory," Carithers said. "Thanks to the Purgatory Race crew and NASTAR crew, we will set a slalom and a long giant slalom course utilizing the NASTAR starting gate and timing. The NASTAR course will be open to the public, so you can come and race the clock and our DHS alpine team. The student athletes will be up early helping set up the course and timing. Stop in, run a racecourse and wish them luck."