Team may head south next week in search of warmer weather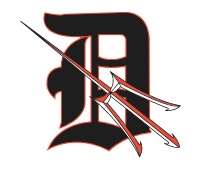 With a windchill hovering around 34 degrees on Monday in Kirtland, New Mexico, the Durango High School girls' golf team opted out of competing at the Riverview Golf Course.
"I didn't want to subject the girls to that," said DHS head coach Kirk Rawles.
Monday was also the team's first day back from spring break. While several of the team's players went to warm places where they could actually get outside and play golf over their breaks, the local courses at Hillcrest and Dalton Ranch are still covered in snow.
"We have a hole in our schedule in May so we'll wait until we get some more practice time in," Rawles said.
The coach said they were trying to get outside on Tuesday to hit some balls on Dalton's driving range.
"We're trying to be patient," Rawles said. "We're looking forward to getting outside and hitting some balls today."
The team was also originally scheduled to play in Montrose next week at Cobble Creek on Tuesday and Black Canyon on Wednesday, but snow may in the forecast may prevent DHS from going there as well.
Rawles said he was looking for options next week in New Mexico for the team to compete in.