Demons extend win streak to six before falling in championship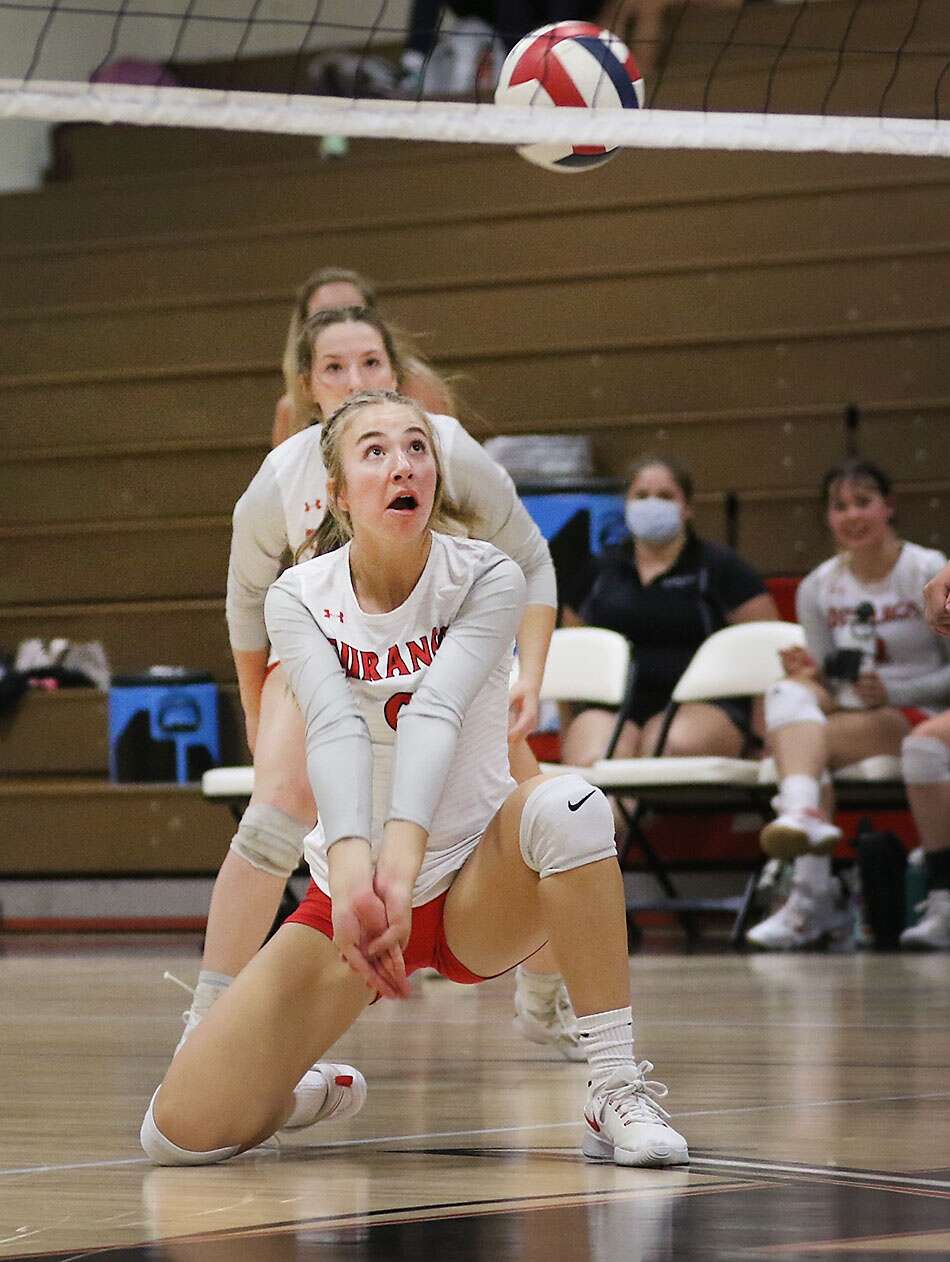 The Durango High School volleyball team beat Aspen, Vail Mountain and Summit to extend its winning streak to six games and reach the championship game of Battle Mountain's tournament on Friday and Saturday.
In the championship, Durango fell to Valor Christian, the No. 4-ranked team in Class 5A, 25-17 and 25-14 to finish in second place.
Against Aspen, DHS head coach Kelley Rifilato said the team "played great defense," racking up 62 digs and 13 blocks in the contest. Aspen won the first game 25-23, but Durango rallied to win the next two, 25-14 and 25-23, to win the match.
Leah Wolf led DHS with 14 kills against the Skiers, and Mason Rowland added 10. Wolf also served four aces in 18 service attempts. Sarah Somrak led DHS with four blocks.
Messier had a team-high 15 digs, followed by Rowland (14), Eva Stewart (11) and Wolf (11).
In the team's second match on Friday, Durango beat Vail Mountain in two sets, 25-9 and 25-16.
The coach said serving was key in the win, highlighting Wolf and Brooklyn Messier who each served five aces on a combined 27 service attempts.
Six different Demons also had kills against the Gore Rangers, led by Wolf with five.
In the team's first match on Saturday, DHS beat Summit handily, 25-9 and 25-10, to advance to the championship game.
Rowland had seven kills, and Wolf and Somrak each had five in the win. Messier and Naomi Rowe each served three aces, and Riley Engle had two aces in 12 service attempts.
DHS then squared off with Valor Christian, which entered the championship game on a 13-match win streak.
Valor Christian ended up beating DHS 25-17 and 25-15 to claim the crown and improve to 16-1 overall. Wolf had five kills in the game, and Messier served a pair of aces and had six digs.
After the tournament, DHS improved its record to 9-6 overall while remaining 4-2 in the 5A/4A Southwestern League.
This week, the Demons will play the two SWL teams ahead of them in the league standings, Fruita Monument (14-3, 6-1) and Montrose (14-3, 6-1).
DHS will play at Fruita at 5:30 p.m. Friday and then at Montrose at 11:30 a.m. Saturday.