Fire protection districts would work directly with homeowners associations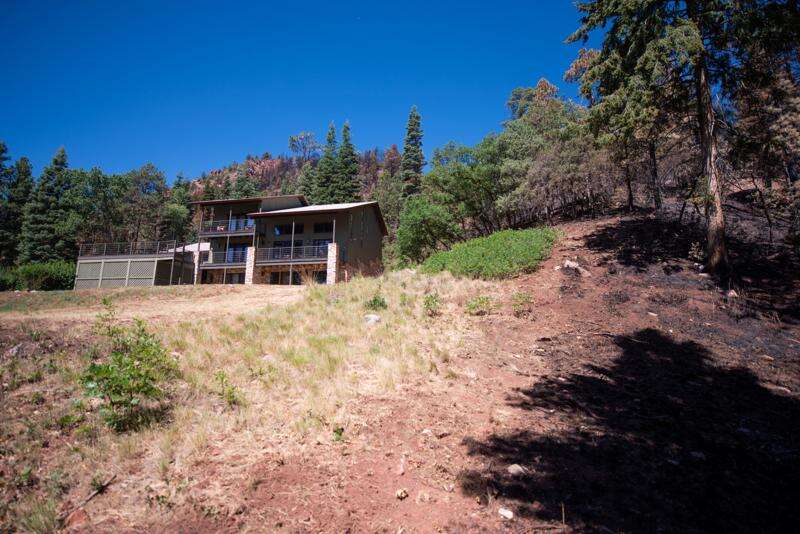 Homeowners living near open spaces could receive financial incentives for clearing brush, trees and other fire hazards from around their homes if draft legislation passes next year.
The draft legislation could make tax credits or grants available to members of homeowners associations who commit to invest in fire mitigation, said Rep. Barbara McLachlan, D-Durango, who worked on the bill.
Proper mitigation can save time, homes and lives when wildfires threaten homes, McLachlan said.
"We saw that in Falls Creek this year," she said.
This summer, the 416 Fire threatened the Falls Creek Ranch, a community of about 100 homes on 940 acres, surrounded by the San Juan National Forest.
Falls Creek homeowners have cleared away trees and brush from homes since 2002, which allowed firefighters to focus on getting hoses and sprinklers in place to fight the 416 Fire.
Authors of the bill want to encourage similar work by homeowners associations all across the state, she said.
The Wildfire Matters Review Committee recently approved the draft legislation, and it will be considered this week by the Legislative Council Committee.
"I am positive that it will move forward," said Sen. Don Coram, R-Montrose, chairman of wildfire committee.
The state spent $55 million fighting wildfires this year, and this bill could help keep wildfire costs down in the future, Coram said.
Fire mitigation can also help residents keep their home insurance costs down, he said.
In coming months, lawmakers will work with stakeholders, including homeowners, to revise the bill before the Colorado Legislature reconvenes in January, McLachlan said.
Under the current draft, fire protection districts or local governments that oversee fire protection would have to direct fire mitigation efforts for homeowners associations to receive financial incentives.
Qualifying homeowners would receive a tax credit equal to the value of the work on their property or $5,000, whichever is less, according to the draft bill. It's unknown if the final legislation would offer tax credits or grants, McLachlan said.
mshinn@durangoherald.com