City eyes state land west of Bodo Industrial Park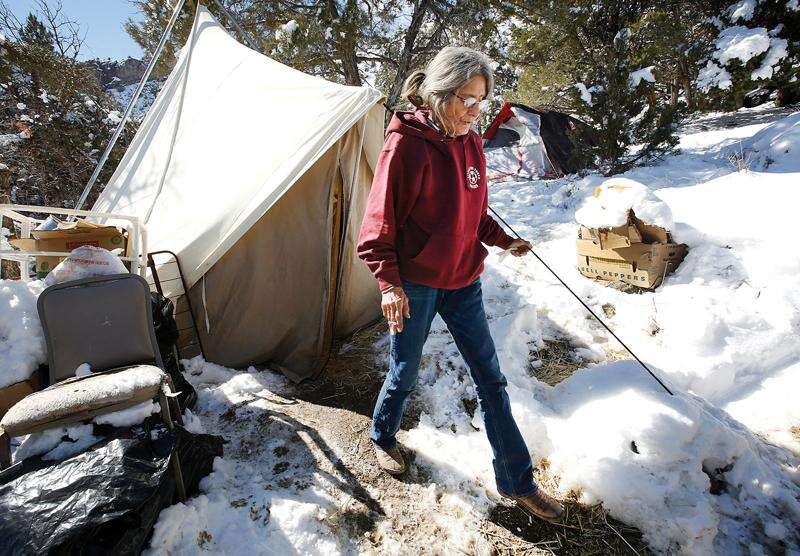 The city of Durango's newest analysis of possible homeless camp locations turned up one "promising" new site near Bodo Industrial Park in south Durango.
Durango is searching for an alternative to the temporary designated campsite at Purple Cliffs, on La Plata County land along La Posta Road (County Road 213), which houses dozens of people experiencing housing insecurity. City Council reviewed new site rankings presented by staff members and found that a Colorado Parks and Wildlife property might be the right fit.
"I think the bright star is the wildlife property," said Mayor Dean Brookie during a City Council study session Tuesday.
The state-owned property spans 2,700 acres west of Bodo Industrial Park with an entrance at Sawyer Drive. The city of Durango is interested in pursuing a land-swap agreement with the state for at least 5 to 7 acres.
Staff members said there is already a precedent for this kind of agreement. In 2019, Gov. Jared Polis and the state Legislature began exploring ways to use state land to address Colorado's shortage of affordable housing.
One big question: Whether CPW will go for the idea. City staff members plan to explore options with the agency Monday, according to city records.
"I think that's a really intriguing and potentially great possibility," said Councilor Barbara Noseworthy. "We're actually looking at probably another year from now. That is concerning, but I think it's important if we find a site that's actually doable."
The state land is one of 12 options analyzed and ranked by city staff members, La Plata County staff and the Neighbors in Need Alliance.
The analysis included two types of camps, a managed camp with more assistance and infrastructure, and a primitive campsite for people not seeking services.
The partners took 2018 criteria outlining the qualities needed in a camp, such as public safety, camp size and community support, then weighted them to rank the criteria in order of importance for the two types of camps.
The CPW site was the best option for the managed camp, and the Purple Cliffs location ranked last.
For the primitive camp, Purple Cliffs was the best location and the CPW site second best. A parcel of county open space near Bodo ranked last.
City councilors considered using the Robert E. DeNier Youth Service Center as an indoor shelter, but most did not support it because of time-consuming logistical barriers, including remodeling and required community approval.
Using the former youth detention center, which is on county land, would require supermajority support from Bodo Industrial Park occupants, a zoning change and remodeling for the building.
"It just seems like a big time suck for something that is a highly unlikely outcome," said Councilor Chris Bettin.
DeNier would also limit NINA's ability to serve couples, people with pets and those who have trauma related to indoor congregate settings, according to a report by the Interfaith Alliance of Colorado, which is helping NINA.
Since fall, the city of Durango has faced a May deadline imposed by county commissioners to launch an alternative site. But some councilors said the site at Purple Cliffs would likely need to stay open past the deadline.
"It has become, if you will, a village. It's not just a campsite," said Councilor Kim Baxter. "If and until another primitive campsite is located, it would probably be in the best interests of the county, the city and the residents to have it be the way it is."
In that case, the city would need to conduct fire mitigation work for public safety. City staff members also proposed hiring site managers, both to help the campers and in response to community complaints about the site.
"In the end, doing the right thing in the right way is the best thing for everyone involved," said City Councilor Melissa Youssef.
smullane@durangoherald.com