Demonstration trails will open to public Sept. 28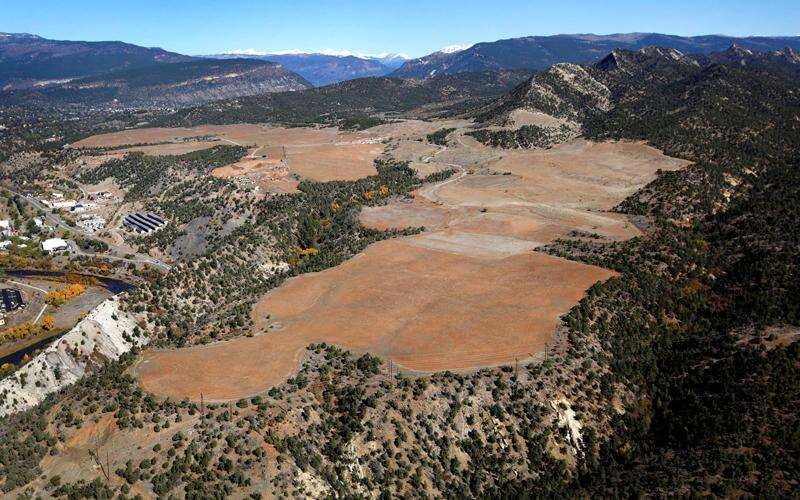 Durango Mesa is now officially a part of the city of Durango.
Durango City Council issued final approval Tuesday to annex 1,928 acres of open space on Durango Mesa into the city ahead of the completion of several demonstration trails at Durango Mesa Park.
The long-anticipated annexation will allow further development of the park in 2024 and the ensuing years.
The park will feature amenities such as cycling, athletic and music complexes, a dog park, a disc golf park, a campground and potentially other amenities in the future.
Durango Mayor Melissa Youssef said City Council's unanimous go-ahead to annex Durango Mesa is a "significant milestone," "monumental" and "unparalleled" in its impact to the community.
Marc Katz, who donated Durango Mesa to the Durango Mesa Park Foundation in 2019 for the explicit purpose of turning it into a community park, said the project, which started as a dream, is becoming reality.
"I've always believed that this could be a wonderful asset for our town," he said.
He said his vision for the park was inspired by Central Park in New York City, Balboa Park in San Diego and other communities that have dedicated open spaces to recreation, music and the arts and other community uses.
"I believe that it will be a great benefit to our area," he said. "That's one of the motivations. But also, (it will) bring a lot of pleasure and joy to visitors and residents."
Durango Mesa Park Foundation executive director Moira Compton echoed her past thoughts on the annexation. She said it is "a big lift for generations to come."
"The next steps with thoughtful and prudent oversight will really allow for public use in a couple years," she said.
Compton said 7 miles of demonstration bike trails on Durango Mesa, in which construction started on in April, are nearly complete. The trails will officially open to the public on Sept. 28.
The public is invited to attend a ceremony celebrating the trail project's completion at 4 p.m. Sept. 28. The ceremony will include a guided tour of the new trails and will be followed by an after party.
She thanked city staff, particularly the entire Durango Parks and Recreation department, and present and past City Councils for the contributions and work toward the annexation made over the last eight years.
Youssef read a statement following City Council's vote to honor the progress that resulted in the annexation of Durango Mesa. She teared up part way through her statement.
Holding back tears, said Katz' donation of the 1,928 acres to the Durango Mesa Park Foundation will leave an impact to be felt by generations to come.
She said community members like Katz are why she loves the city of Durango.
Planning aspects of Durango Mesa Park, such as the proposed world-class bike park, the Durango Mesa Park Foundation has formed a "great partnership" with the city, La Plata County, Trails 2000 and other organizations, she said.
"As Durango's mayor I am honored to serve alongside my fellow councilors to support this amazing project," she said. "This is an opportunity that will define our community for years to come. This is an opportunity that will have a tremendous impact on our people, their lives, their health and well-being and their happiness."
cburney@durangoherald.com