Martinez effective in return from surgery, Stanley slams door
Ty Martinez hadn't pitched in a game since undergoing a major shoulder surgery last year. In his return, he didn't allow a hit.
The Durango High School senior threw three innings Tuesday in the home opener for the Demons. He struck out seven and walked one before being relieved by DHS junior Jordan Stanley, who helped finish a no-hitter for the Demons. Stanley struck out two and induced four groundball outs in the 13-0 mercy-rule win for DHS against visiting Delta at Walden Memorial Field.
"I felt good starting out. Toward the end, I started getting sore, but I knew if I just kept throwing strikes my defense would back me up," Martinez said. "I tore my labrum and rotator cuff last year. It felt good to come in and shut them down and see (Stanley) shut them down for us."
Stanley said he was happy to finish off what Martinez had started to close out a strong performance for DHS (2-0).
"I had to work on pitching a lot this offseason because I was never good enough of a pitcher to be looked at on varsity," Stanley said. "This year, we worked really hard on getting me dialed in, and I feel like I can get up there and trust my defense and throw strikes.
"Ty left a great situation for me to come in to pitch. They were already scared and I came in pitching against a timid offense, and our offense had a good enough lead that I felt comfortable to come in and throw strikes pitching with a lead."
Leading 4-0 going to the bottom of the fourth inning, the Demons broke the game open with nine runs behind three triples from Martinez, Cal Walsh and Gage Mestas, who was 2-for-2 in the inning with a single and a pair of runs scored to go with four runs batted in.
Mestas finished the game 3-for-4 at the plate and scored three times. Walsh also had a big double in the second inning.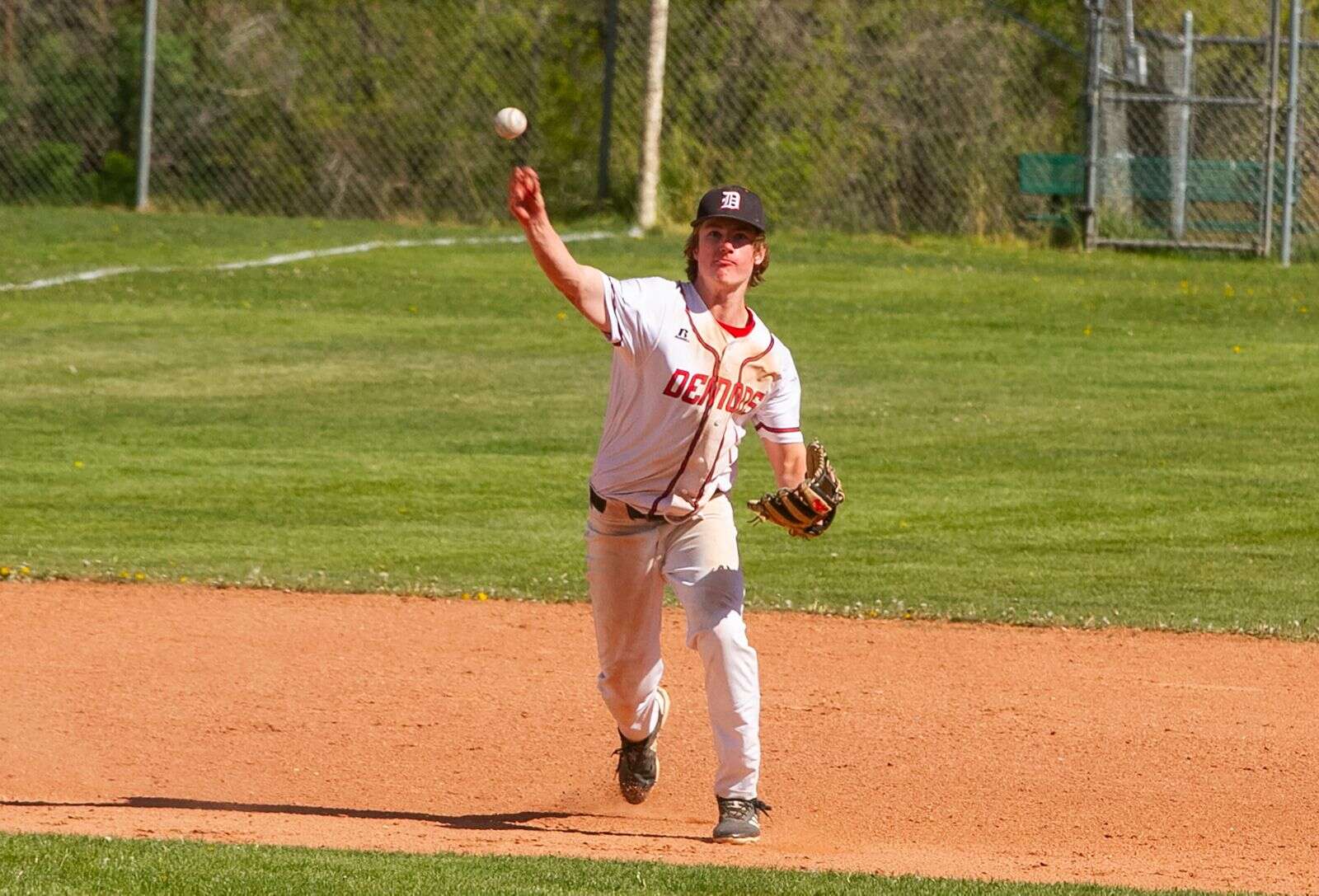 "Not to sound too overconfident, but we have 10-11 kids who can really swing it," DHS head coach Rob Coddington said. "I'm really impressed with our two-strike hitting today and guys taking what the pitcher gave them."
After two errors in the first inning against Durango, the Demons cleaned it up and played beautifully defensively. Martinez expects that to be a strength of DHS all season.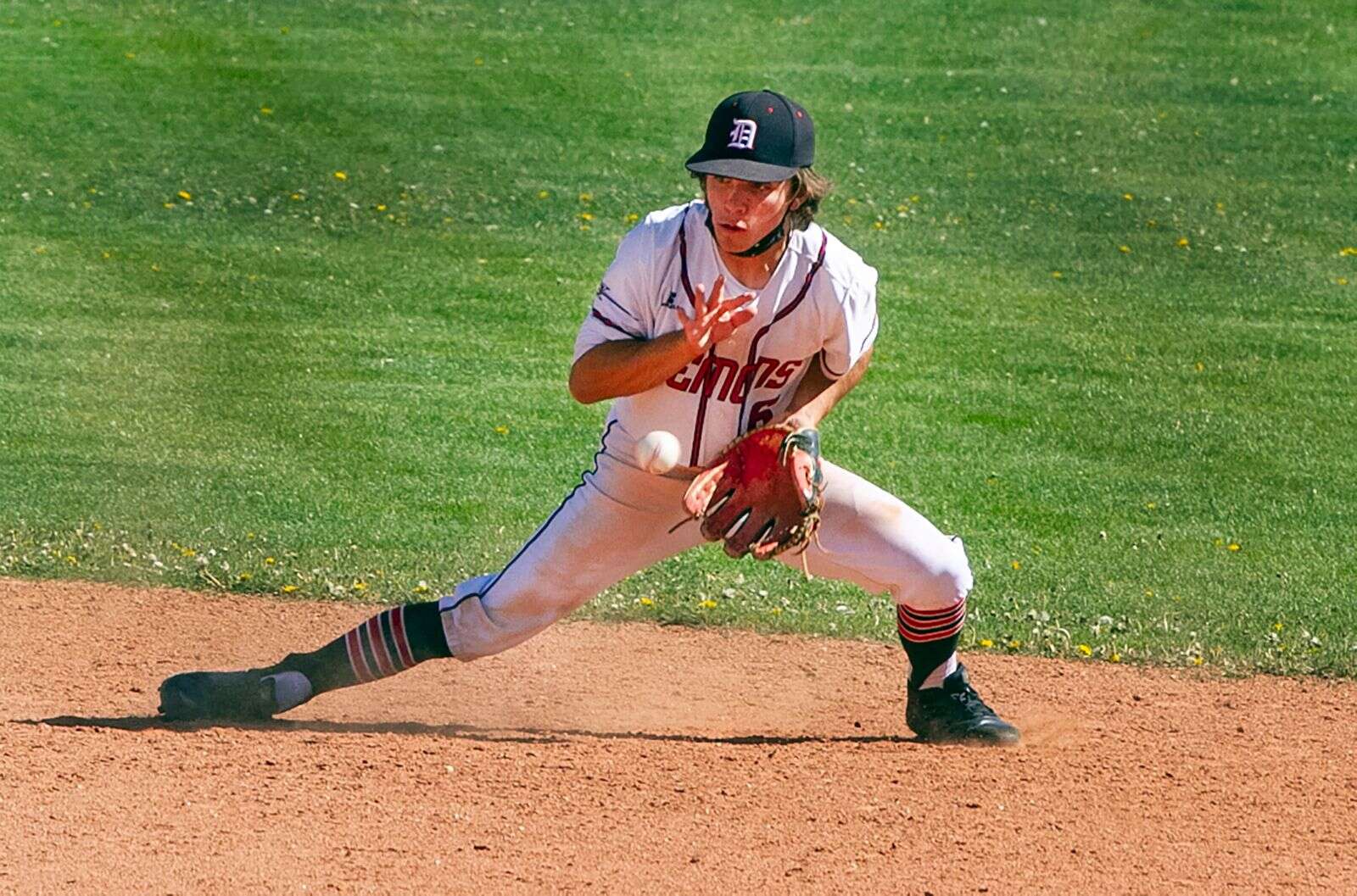 Wednesday, DHS will travel to New Mexico to face perennial powerhouse Piedra Vista. Then, a big road trip Saturday looms to Grand Junction for a key league doubleheader.
Coddington expects to have all of his pitchers available both Wednesday and for the league openers.
"We need guys to keep stepping up. Pitchers are eating up innings and getting us in a spot where we can roll out as many guys that are fresh on the mound," Coddington said. "We need to keep swinging the bats as well as we are right now. We are going to see some good arms the next couple games, that's a guarantee. I think the guys are ready to rise up to the challenge."
jlivingston@durangoherald.com