Scarpella skied to a state championship
For the first time in years, Durango High School freshman skier Toby Scarpella allowed himself to relax. As he zipped between the gates on his way down the mountain, he raced for his team, not for himself.
He never took a win-at-all-costs mentality into his ski races, and that made all the difference in a year of fun on skis for the Durango High School freshman.
With the weight off his shoulders, Scarpella, son of Alison and Brian Scarpella, won the giant slalom title at the Colorado High School Activities Association State Skiing Championships at Beaver Creek in February. He went on to be named to the CHSAA All-State team. As a result of his stellar first season on the slopes, Scarpella was named The Durango Herald Boys Freshman of the Year for the 2019-2020 season.
"I went from a lot of stress and training to going in and having so much fun," Scarpella said. "Overall in the big picture, now I have more time to focus on my schoolwork, hanging out with my friends and spending more time with my family, so I'm super happy with the decision."
Scarpella left the Ski & Snowboard Club Vail after three seasons where he trained six days a week for nine months of the year.
DHS alpine skiing head coach Leah LeSage said it took Scarpella a few weeks to take his foot off the gas and enjoy the ride.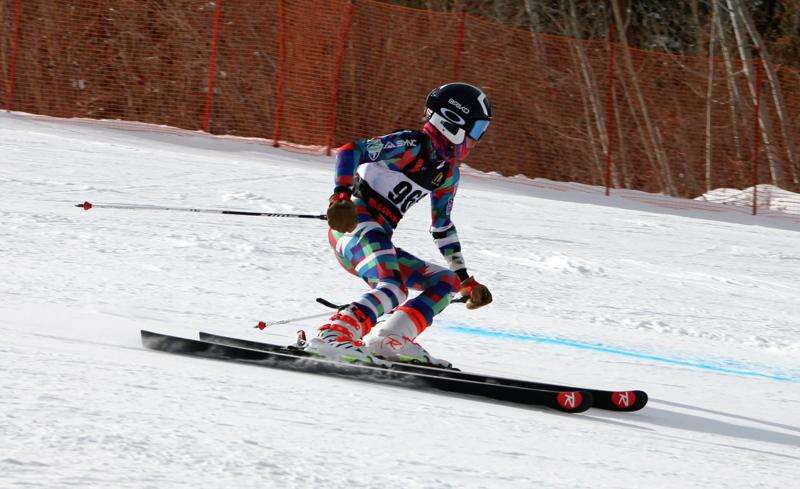 "He's developed such a competition mindset over the years," LeSage said. "He was all fun and games until he got to the starting gate. Most of the time in a club environment, you're on all the time and there's no room for palling around. His adjustment came fairly quickly, but it took some time for him to relax into what the competition environment looked like at the high school level."
At Beaver Creek, he put together two impressive runs in which he finished with a combined time of 2 minutes, 10.97 seconds to take home the state title by nearly two seconds ahead of the second-place finisher from Vail Mountain.
It was the first individual state championship for the program since it restarted in 2017 after nearly a 30-year hiatus. The program continues to head in the right direction after hosting the state championships at Purgatory Resort and Chapman Hill in 2019, and 29 skiers came out for the alpine team this season.
LeSage hopes there is plenty more to come for Scarpella and the Demons in the coming years.
"It shows that our program can be successful, and the fact that he is so young and hopefully he will stick with it and do it because he loves to ski," LeSage said. "He's a good role model, a good leader and is a great kid to have around in practice. It brings the level of skiing up when he's around."
Scarpella is hopeful to have a successful sophomore season on the slopes and the dirt path, as he had a strong mountain bike season with Durango DEVO. At the Colorado High School Cycling League state championship race last October in Durango, Scarpella finished sixth in the freshman boys race.
"I've had a great time back in Durango, and I want to keep challenging myself as a ski racer and a bike racer," Scarpella said. "I'm looking forward to growing as a student and as a high school athlete."
Editor's note: The Durango Herald selected high school sports players of the year based on a unanimous decision between sports editor John Livingston and former sports writer Brendan Ploen. Increased consideration was given to multi-sport athletes who showed leadership in their communities.