Freshman shines in state tournament win for Demons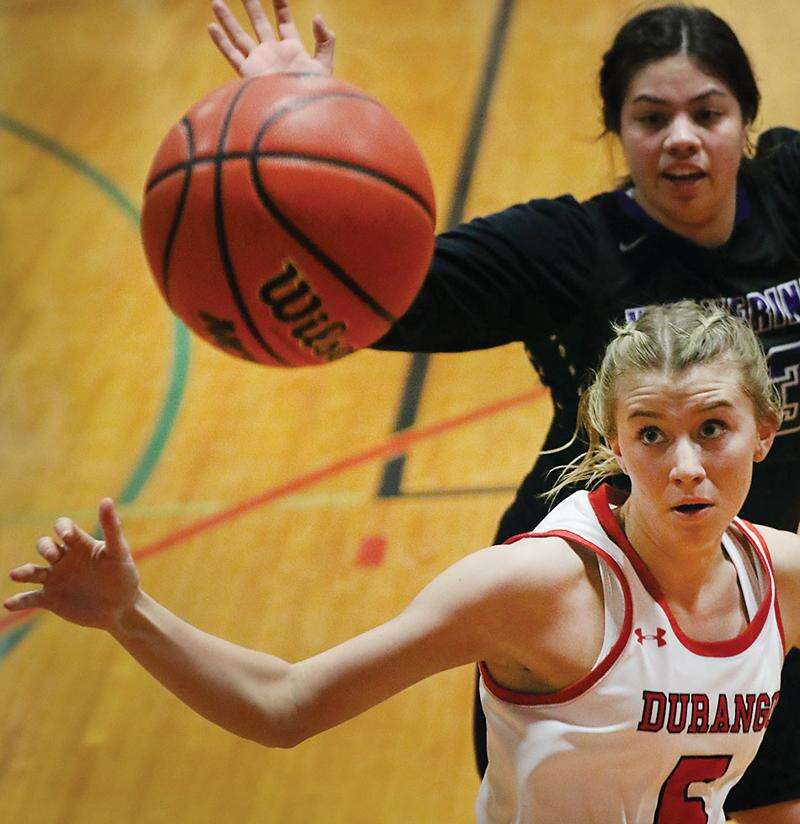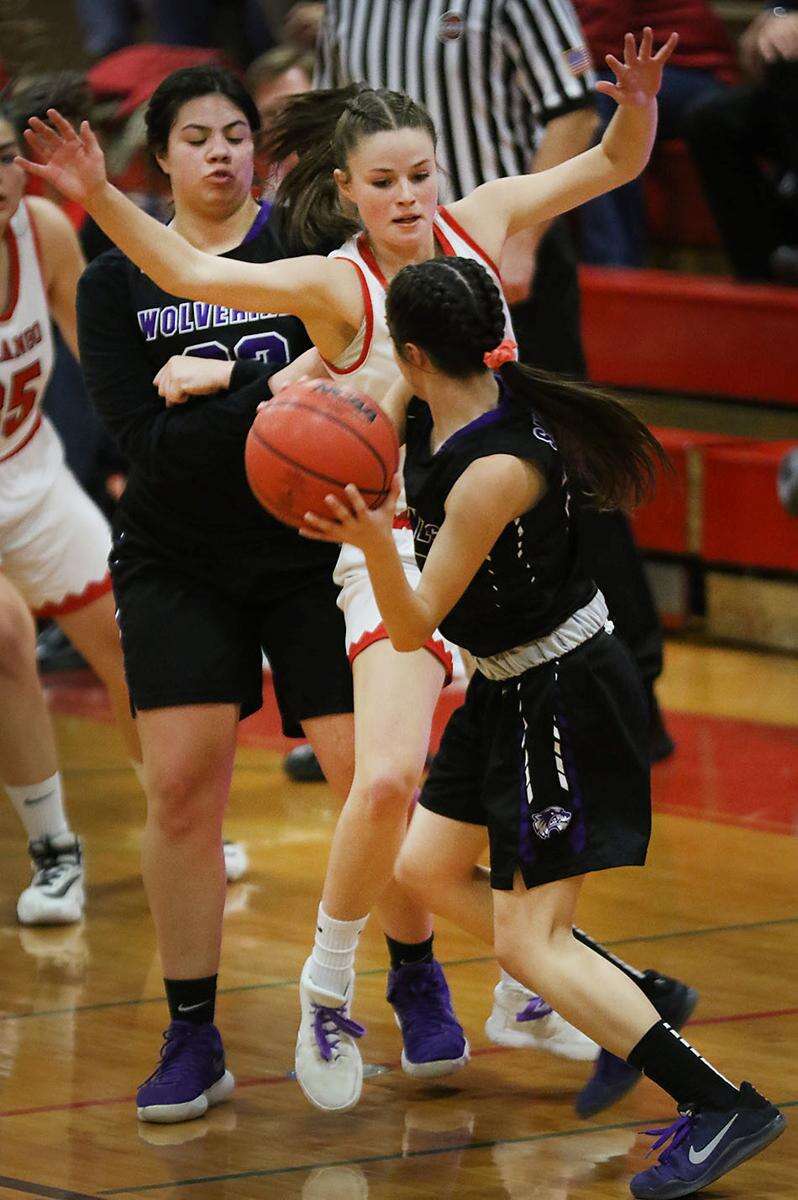 When the Durango High School girls basketball team needed a timely response in the first half of Friday's Colorado High School Activities Association Class 4A second-round playoff game against No. 19 Skyview, freshman Mason Rowland provided the answer.
She scored the final eight points of the first half for the Demons and was a force down low in the second. She scored 18 points to lead the Demons in a 43-31 home win that will send the team to its first Sweet 16 appearance since 2017.
Heading into Friday's game, Durango gave up 34.7 points per game, and held teams to under 40 points in all but four games. Once again, Durango's best offense started on the defensive end of the floor.
"We were anxious and our nerves were getting in the way to start the game," Rowland said. "We got back into the way we know how to play, and some of that is offense, but defense wins games. We really picked up our defensive intensity at the end of the first half, and we wanted to keep it going the rest of the way."
No. 14 Durango (15-9) also had balanced scoring from Sydney Flores and Emma Fitzgerald, both of whom had six points. Jael Larson added five points and Brenna Wolf had four.
Skyview (20-5) was led by Thalia Guardiola and Hannah Hunter Wolfe with six points, and Jordan Gonzales had five.
DHS got off to a slow start, as it had six turnovers in the first quarter and also got into foul trouble with six team fouls. An 8-0 run by the Wolverines had Durango down 8-6 after one quarter.
In the second, Skyview got into foul trouble in a hurry, as the Wolverines picked up six fouls in 2 minutes, 17 seconds, which put Durango in the bonus. The Demons were inconsistent, going 2-of-6 from the free-throw line.
But the Demons kept shooting, and when jump shots weren't falling, Rowland was there to clean up. The freshman entered the game as Durango's leading scorer with 7.4 points per game. She scored nine in the second quarter, including three baskets that came on offensive rebounds. With 2:17 left in the first half, Rowland turned the ball over but got it back with a steal of her own. She scored an easy layup to tie the game at 10-10. The basket got her going, as she went on a roll to end the quarter with her eight unanswered points, and the Demons took a 16-11 lead into the half.
"She's amazing and just goes out and plays," said Rowland's older sister Kyle, who finished with three points and had a number of assists. "She has no fear, and that's what's awesome. I think she's invincible on the court, and there's no describing what she can or cannot do. To watch her drop 18 in her first playoff game, it's crazy."
Fitzgerald led DHS out of the locker room to start the second half and was antsy to make a bigger impact on the game after she was held scoreless in the first half. She started the third quarter with a steal and a layup. Durango forced the Wolverines to turn the ball over in their opening seven possessions of the half. DHS capitalized and went on a 9-0 run in the quarter.
"I am super proud of the kids, and what do I say? They get after it," said Durango head coach Tim Fitzpatrick. "At the beginning of the game, we could have jumped on them early, but we had some nerves. We calmed down, and the girls handled their business. ... Our defense never wavered, and we knew we'd put the ball in the hole."
The Wolverines did not score until Guardiola had a steal and took it for a layup with 4:37 left in the third.
"We were pushing it in the first half, but the second half we were down, but that didn't stop us from pushing," Guardiola said. "The effort we put in that second half, we knew it was all or nothing. If we were going to lose, we were going to lose with pride and hard work, and that's what we did."
The highlight of the game came when Fitzgerald stole a pass and was one-on-one with her defender. She dribbled behind her back, took an explosive step toward the basket and finished the layup fading away. It forced Skyview head coach Christopher Kemm to burn a timeout and brought the crowd to its feet. DHS led 34-19 after three quarters.
"I really didn't know I was going to try that," Fitzgerald said of the play. "I dribbled behind my back to create space and had it on my hip and went up. That was a big time play for us to appreciate the momentum that we had. From there, we went on a bit of a run and that momentum to keep moving forward got us hyped for what was coming."
In the fourth, Rowland continued to shine, as she scored four more points with easy layups in the paint. The Wolverines tried to mount a response with baskets from Jennifer Jarramillo and Wolfe in the paint, but it was not enough.
"We did everything we can control, and we knew it was going to be a tough and physical battle," Kemm said. "I'd like to believe we are as good defensively, but tonight we had an off night, and that's OK. Durango did its job, and they're a good squad. ... Thalia wears her emotions on her shoulder, and girls tend to lean on her. We missed some early set ups with her, and couldn't communicate because of the noise. We bounced back pretty good initially, but there were other elements that we couldn't control."
The Demons will play No. 3 Green Mountain (22-2) on Tuesday in the Sweet 16. The Rams beat No. 30 Pueblo County 60-30 on Friday. Tuesday's tip-off time has not been determined.
bploen@durangoherald.com