Theater program announces new season; Patron Packages now on sale
The student actors of Durango High School Troupe 1096 are back in school and preparing to get back on stage.
"This is going to be an absolutely stellar year, exploring stories that have us taking a 'journey through time and space.' Each of these productions are ambitious with large casts and high production value," said Troupe 1096 Theater Director Ben Mattson in an email. "The students have turned up in droves this year, with the most kids auditioning and interviewing for tech positions than any other year I've been teaching. After two years of shut downs and regulations, the students are excited to all get back in the same room and put forth some incredible work. I couldn't be more proud of what I've seen so far or more excited about the energy that is kicking off this season."
Become a Troupe 1096 patron
Purchasing a Patron Package to Durango High School Troupe 1096's season will secure tickets to each of the shows. Patrons can secure tickets to each of the three mainstage shows ("Anastasia," "Peter Pan Goes Wrong" and "Little Shop Of Horrors") in two-, three- and four-ticket packages. This would secure two, three and four tickets, respectively, to each of the large productions. Patrons will get an email a few weeks before opening night to choose their seats before the general public, and they will also be able to purchase extra tickets at a discounted price.
For more information and to become a patron, visit troupe1096.weebly.com.
For those who want to support the troupe, Patron Packages are available for purchase, rather than taking your chances with procuring individual tickets. There are also advertising opportunities for local businesses as well through the troupe's programs, flyers and T-shirts, Mattson said, adding that all donations go toward helping the theater program and the students by allowing the troupe to update technical equipment and for offsetting the cost of bringing students to festivals and competitions, where they get to connect with industry professionals, take professional workshops, and audition for colleges and scholarships.
So, without further ado, this is what Troupe 1096 has in store for us this year. (Dates are subject to change slightly.)
'Anastasia' (Oct. 28-Nov. 12)
Based on the 1997 animated movie from 20th Century Fox, "Anastasia" is both a heartwarming and heart-wrenching dive into one of history's biggest unanswered questions: What happened to Grand Duchess Anastasia Romanov? Set amid the turmoil of the Russian Revolution with the Bolshevik regime on the rise, Anya, an amnesiac orphan stranded in what was once the Russian capital, St. Petersburg, is on a quest to rediscover her past, which she believes lies in Paris. Joined by dashing conman Dmitry and former aristocrat Vlad Popov, who want to use Anya to bamboozle the only remaining Romanov, Dowager Empress Marie, into believing that Anya is the lost Anastasia, she escapes to Paris with a determined Soviet officer on their heels. The show includes classic songs from the motion picture, such as "Journey to the Past" and "Once Upon a December."
Underclassmen Showcase (Jan. 5 and Jan. 6)
A collection of student directed work that showcases freshmen and sophomore actors, while giving juniors and seniors the experience producing and directing shows. It will be free admission and donations are always welcome.
'Peter Pan Goes Wrong' (Feb. 17-25)
In Peter Pan Goes Wrong, the members of The Cornley Polytechnic Drama Society once again battle against technical hitches, flying mishaps and cast disputes on their way to Neverland with hilarious and disastrous results.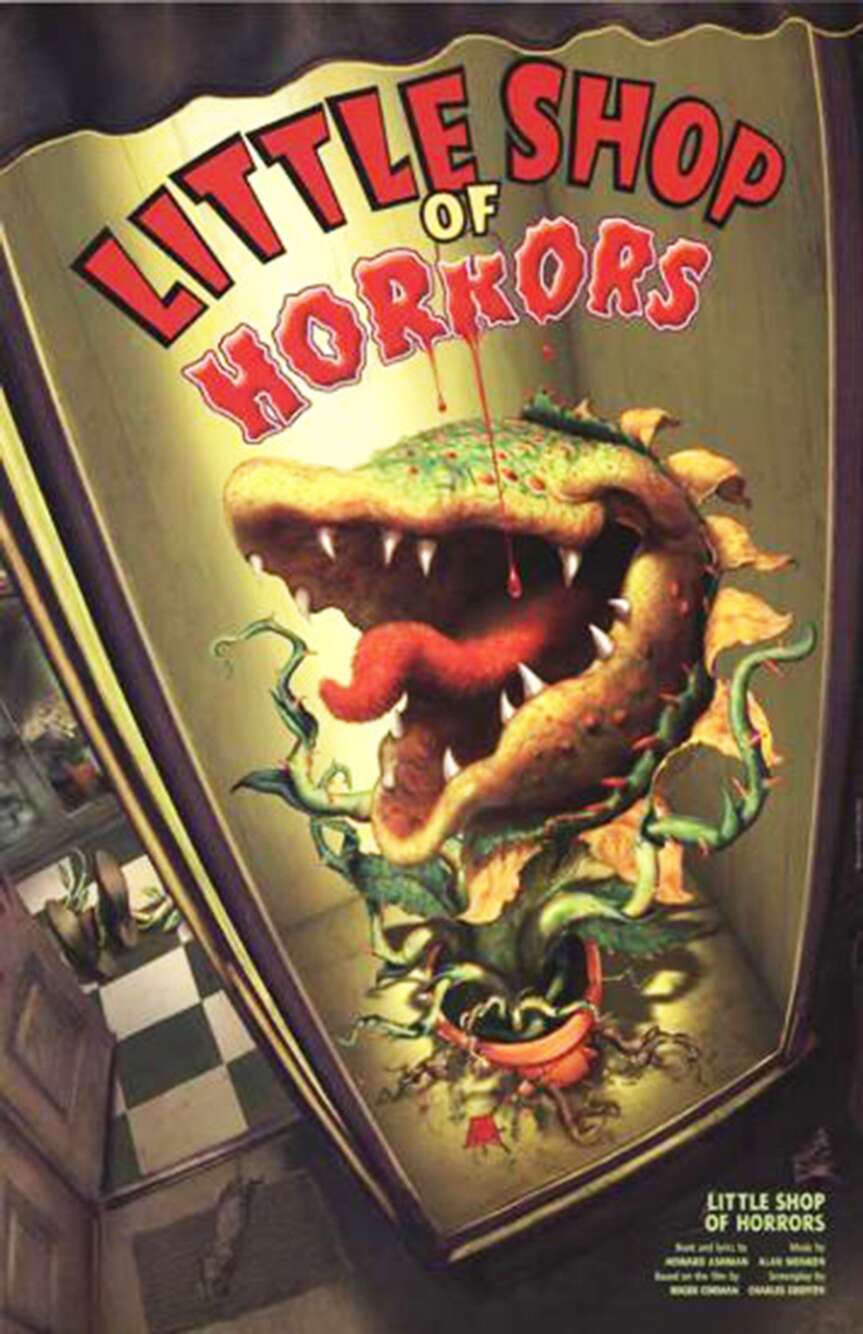 'Little Shop Of Horrors' (April 20-29)
The meek floral assistant Seymour Krelborn stumbles across a new breed of plant he names "Audrey II" – after his co-worker crush. This foul-mouthed, R&B-singing carnivore promises unending fame and fortune to the down-and-out Krelborn as long as he keeps feeding it – blood. Over time, though, Seymour discovers Audrey II's out-of-this-world origins and intent toward global domination!
"We can't wait to share this incredible season with the community," Mattson said. "Please join us in our 'Journey Through Time and Space.'"
katie@durangoherald.com