'Extraordinary' amount of sales tax revenue in 2021 predicts a return to pre-pandemic service levels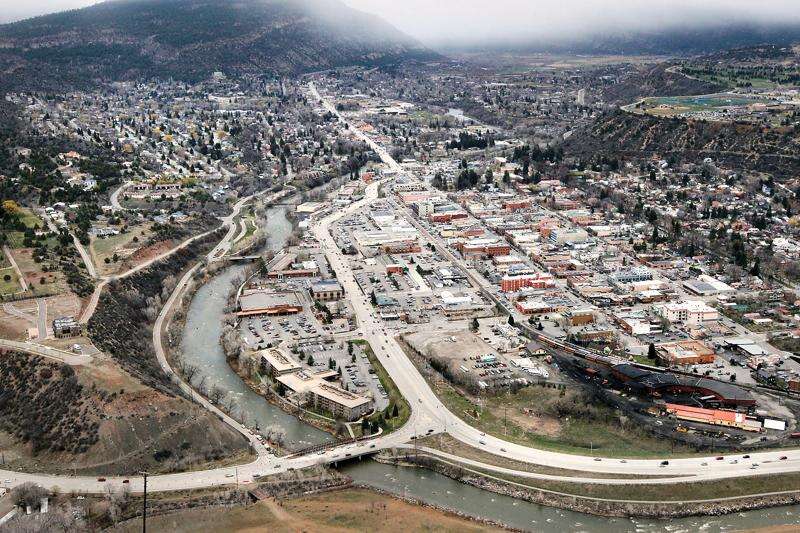 Durango's proposed budget for fiscal year 2022 shows promise in bringing city services back to pre-pandemic levels and working toward a more financially sustainable general fund.
"I think there are two themes that are the takeaways for this budget," said Durango City Manager José Madrigal. "The takeaways are returning back to pre-pandemic service levels and a heightened focus on financial sustainability for our general fund."
Total revenue projection for 2022 is $165 million, while total expenditures are expected to be $172 million. The city will be using fund balances across different funds to pay for the $7 million difference.
Madrigal said it is difficult to compare revenues and expenditures with the 2021 budget because the year isn't over yet. However, he said it will likely be significantly more than the 2021 budget.
"There are some areas where we've received federal funding through different providers that we have that are inflating our numbers," he said. "So for 2021, it's going to be a hard comparison to make."
Madrigal said Durango's proposed budget for fiscal year 2022 shows an expected increase in general fund revenue by about $11 million compared with 2021. The projected increase stems mostly from unexpectedly high sales tax numbers experienced in 2021.
"Not understanding what the impact of COVID might be last year when we were putting together a budget caused us to be very conservative with our sales tax," Madrigal said.
Sales tax revenue rebounded significantly in 2021 from pandemic lows in 2020. The increase in sales tax allowed Durango to meet its fund balance policy obligations and provide a mid-year cost-of-living adjustment to employees. The city anticipates sales tax revenue will continue to trend up in 2022 by 22.5% compared with 2021.
"We've had an extraordinary year with sales tax," Madrigal said. "When you look at our sales tax, that's the biggest driver that's causing an increase in the general fund on the revenue side."
More sales tax means the city has more expendable revenue, which translates to an increase in the quality of services it can provide. Madrigal said the city is budgeting to bring back 17 positions that needed to be cut during the pandemic.
"Two of those positions are going to be in police, four are in 911 and the others are kind of spread out throughout the organization," he said. "We're really beginning to bring back some of those service reductions that we took away because of the impact of COVID."
The proposed budget includes a 33% reduction of the 2019 sales tax transfers designed to pay for street maintenance. A 2005 sales tax transfer designed to provide money for parks maintenance was also reduced by 20%. Tax transfers allocate money from sales tax revenue to pay for specific city expenses. Cost allocation from the city's enterprise funds to the general fund was reduced by more than $900,000 to reflect the costs of internal services more accurately.
"We had a feeling that those charges were probably a little too high, so we went back and lowered some of that," Madrigal said. "Using round numbers, it's about $1.6 million that the general fund is taking on, that was coming in from other sources."
Breaking down the city's proposed revenue, it hopes to collect about $60 million in taxes and fees. About $32 million is expected to come from financing sources that transfer in mainly from the city's water and sewer funds. Almost $30 million is brought in by what it charges residents for services like trash and sewage. About $28 million comes from intergovernmental grants, mostly federal and state governments.
About $15 million comes from miscellaneous sources, including administration fees and contributions. The remaining revenue streams include just over $6 million in capital investments, about $800,000 in licenses and permits, and about $600,000 in fines collected.
Durango's largest expected expenditures for the coming fiscal year are its charges and services, which will cost $88 million, and are mostly made up of contract fees and insurance payments.
Personnel is expected to cost the city around $38 million, almost all of which goes to city staff salaries and benefits. It will cost about $30 million for financial uses, including transferring money to capital fund projects, principal payments and contingency funds.
Capital purchases such as infrastructure and equipment account for almost $5 million. The capital improvement plan is expected to cost around $4.3 million. Materials and supplies are expected to cost the city $3.8 million. Finally, contributions the city makes to help fund things such as La Plata Youth Services and the animal shelter will likely cost $1.2 million.
As a response to home and rental prices skyrocketing during the pandemic, the Community Development Department formed a Housing Division in 2022, which is being funded federally through the $4.5 million Durango will receive over the next two years from the American Rescue Plan Act.
The next step for the budget proposal will be a Nov. 2 study session where City Council will offer comments and have discussion about the proposal.
On Nov. 16, a reading of the budget will take place at a regular City Council meeting, and council will decide if it wants to move to budget hearings. After the budget hearings, the final reading of the budget will be on Dec. 7. After the reading, council will make the decision to approve the budget if it is satisfied.
"We're at the very beginning," Madrigal said. "It's important that people know this is a process. The proposed budget is a draft."
Copies of the budget can be found in hard copy at Durango City Hall and Durango Public Library.
Durango launched its proposed budget for 2022 alongside the financial transparency tool OpenGov, which allows residents to view city finance in real time.
njohnson@durangoherald.com