State's regulations could be cost-prohibitive for some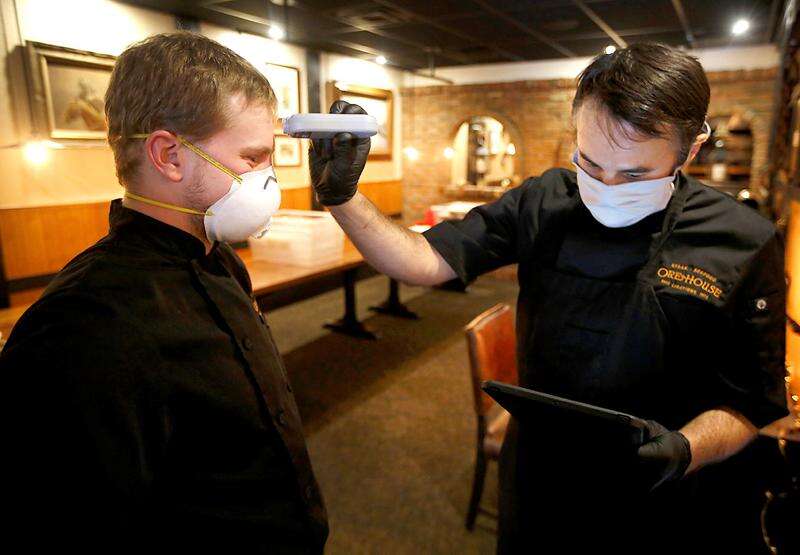 Durango's restaurants can reopen for dine-in service Wednesday.
Gov. Jared Polis announced Monday restaurants across the state can reopen after being closed for more than two months to in-person dining, so long as they follow a number of guidelines aimed at slowing the spread of the coronavirus.
Up until now, restaurants have been able to offer only curbside pickup and delivery.
"Coloradans value our diverse culinary scene and amazing restaurants, and I'm proud that our state is now providing science-based guidelines on how restaurants can open as safely as reasonably possible for their employees and customers," Polis said in a statement.
"The safest thing anyone can do is stay home whenever possible, but for those who want to shop and dine, we want to make sure it can be done as safely as possible."
The state's requirements for restaurant operation include:
Restaurants must limit the number of customers to 50% of capacity and not exceed 50 people. Groups will be limited to a maximum of eight people. Tables must be spaced 6 feet apart. Staff members must wear face coverings. Disposable menus must be used. Restrooms must be cleaned every hour.Monday's announcement, which came on a federal holiday, left local health officials scrambling to prepare for restaurants to reopen Wednesday.
Liane Jollon, executive director of San Juan Basin Public Health, said the agency doesn't expect to make adjustments to the state guidelines, but it will be difficult to educate restaurants on such short notice if they want to reopen Wednesday.
To prepare for retail stores to reopen, SJBPH created a self-certification process to help owners understand all the new regulations. The health department hoped to have the same for restaurants, but likely won't in time for Wednesday.
As a result, Jollon said SJBPH will allow restaurants to reopen Wednesday under a "grace period" until the health department can create the self-certification process.
"We know businesses are anxious to get back to work," she said.
David Woodruff, president of the Colorado Restaurant Association's Durango chapter and manger of El Moro Spirits and Tavern, also said the short time frame might make it hard for restaurants to reopen Wednesday.
But, he said after more than two months of being shutdown, Monday's announcement was good news.
"It puts everyone in a pickle to have to make these decisions on the fly," he said. "But, hey, at least we're able to reopen."
The question that looms for most restaurant owners is whether the state's regulations make reopening cost-prohibitive.
"That's for each business to decide," he said. "Hopefully, they see if 50% can work. For a lot, it won't work. But it will for some."
Woodruff said the regulations have some "give and take." The state reduced from 8 feet to 6 feet the space between tables, which was a win, he said. But the cap at 50% capacity or 50 people was a setback.
"I hope that everyone that's able to can open," he said.
Calls to several restaurants were not returned Monday. Many other businesses were closed for the Memorial Day holiday.
Gabriel Harrington, assistant manager at Bird's, said the restaurant plans to reopen Wednesday, but with an emphasis on outside dining.
"We're just trying to make it super casual and fun," he said.
As part of Polis' announcement, bars will remain closed and re-evaluated in June.
Children's day camps and youth sport camps can reopen June 1. And private campsites can reopen.
Also, Polis said ski areas may reopen with approval from local authorities.
Dave Rathbun, general manager of Purgatory Resort, said he hopes to open for the summer season June 20.
"I was shocked the governor actually announced it during the day instead of 10:30 at night," he said. "So we'll take a look at it (the new guidelines)."
jromeo@durangoherald.com