Colorado Timberline Academy's Ian Altman defies personal odds while living life to the extreme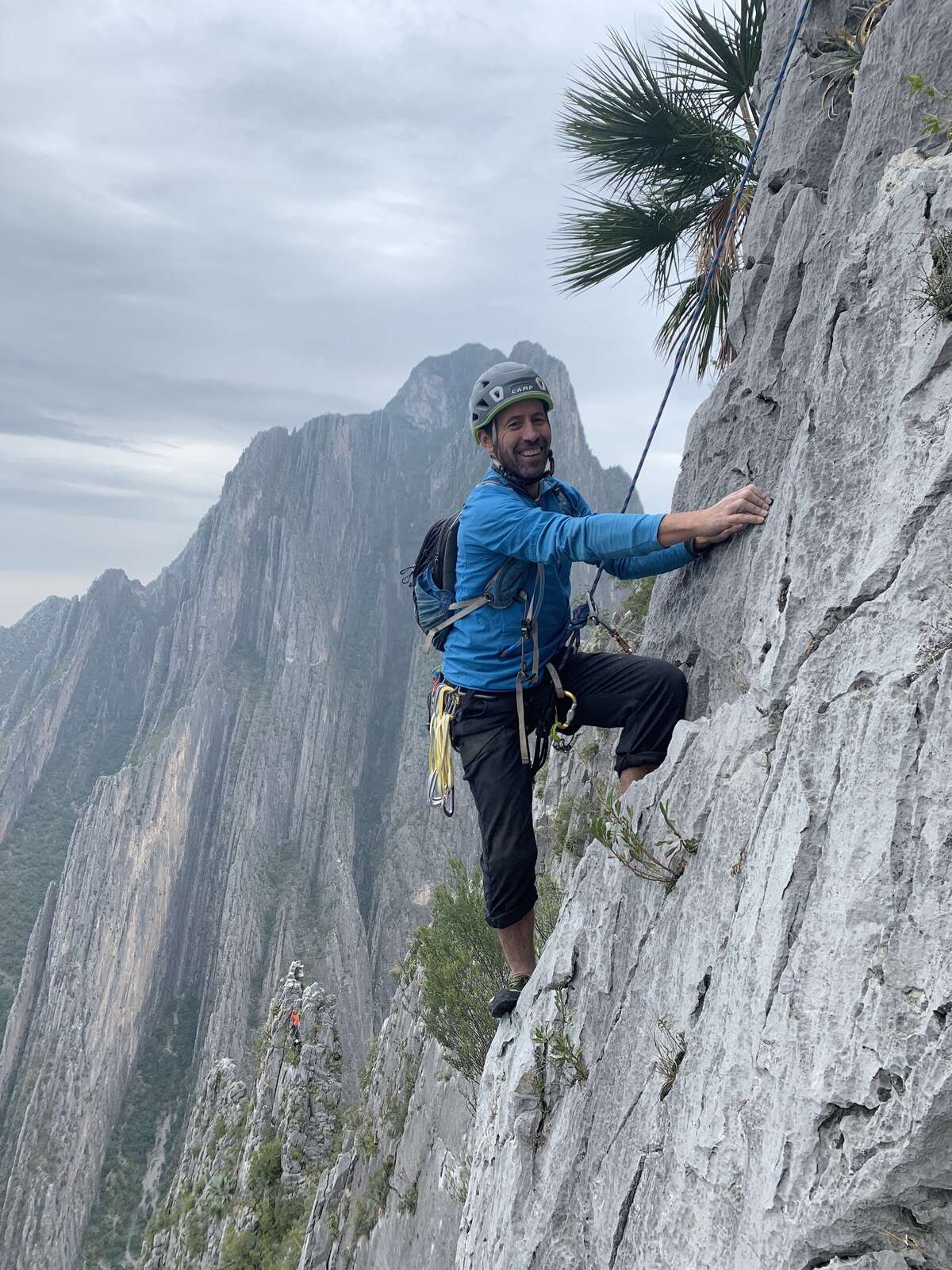 For Colorado Timberline Academy Admissions Director Ian Altman, rock climbing isn't just a hobby, it's medicinal.
The longtime CTA faculty member was diagnosed with multiple sclerosis when he was 24, which has severely impacted his life. When he was first diagnosed, he had a hard time walking and was scared that he would end up in a wheelchair. Through exercise he found a way to deal with the disorder.
"It kind of gave me a real hall pass to just play as hard as I can, and as much time off as I had, I was able to get out and do trips and stay fit," he said.
Climbing was a sport that spoke to him because he could use four appendages rather than two. However, he was first inspired to pursue the sport because of his older brother, whom he admires greatly. He started climbing when he was 9 years old and from there has gone on to conquer some of the world's most renowned rock climbing areas.
Receiving a sponsorship from the pharmaceutical company that made his MS medication, he was able to take alpine climbing trips to Patagonia and northern Canada.
He said his favorite place to climb is in southern Argentina in the Monte Fitz Roy region.
"I was always enchanted by the towers down there," he said.
Alpine climbing had always been his motivation; he has never been interested in wall climbing. His favorite spot to climb in Durango is the East Animas climbing area.
He wouldn't trade the experiences he had with MS because it made him appreciate his life and embrace living an active lifestyle.
"I think being cardiovascularly fit and also just being outside in the mountains just makes it therapeutic," he said.
Altman grew up in Baltimore, Maryland, and would later start college at Lewis and Clark College in Portland, Oregon.
He first discovered Durango when visiting for a climbing trip when he was in college. Going to school in Oregon at the time, he decided to take time away from school and was inspired to move to Durango from the climbing trip.
Community engagement is something Altman has always been passionate about, leading multiple community service projects with the students at CTA.
"I've just always liked to involve our students whenever I can in various community service opportunities and just giving back to their community here," he said.
He often takes students out to do trail maintenance in areas like parts of the Colorado Trail and the La Plata Mountains.
Before becoming the admissions director at CTA, he was an art teacher at the school. CTA appealed to him because he attended a similar boarding school when he was in high school.
"I got a lot of exposure to the outdoors at that school. It was a very experiential learning-based school and I did a lot of trips with that," Altman said.
He enjoys the community aspect of working at CTA because it allows students and staff members to be themselves. Understanding the impact he and other staff members have made on their students is something Altman cherishes.
CTA history teacher Spencer McClendon said Altman is a legend.
"He's just like the most unassuming incredible backcountry skier and mountaineer, and he's climbed all over the world," McClendon said.
For McClendon, Altman has been an inspiration for how he interacts with students in an educational setting. He admires Altman's ability to communicate with young people and his knowledge of geology.
"He's not a science teacher, but his ability to just walk down a trail and point out all the different plants or point out different geologic formations is something I strive for," McClendon said.
When skiing, McClendon accuses Altman of being a sandbagger, or someone who treats a task that is typically hard like it's easy. He said he makes the most epic slopes look manageable.
He recalls taking a trip to Indian Creek in Utah where Altman casually completed a crack climb to set up the climbing area for him and the students.
"(He has an) ability to get me to go beyond my comfort zone in the safest kind of way," McClendon said. "He's so levelheaded."
McClendon jokingly said because of Altman's modesty it can be hard to hype him up, but acknowledges it is what makes him such a great person to be around.
tbrown@durangoherald.com