Seven candidates in three districts are running for four-year terms
How far should schools go to protect children during the age of COVID-19? Should critical race theory be taught in schools? What can Durango School District 9-R do to improve test scores?
These are some of the issues 9-R Board of Education members must address in the near and long-term future.
Seven candidates are vying for three open seats. Three candidates are running for a District A seat, two candidates are running for a District C seat, and two candidates are running for a District E seat.
The candidates have varying views when it comes COVID-19 restrictions and teaching critical race theory in schools.
Four candidates support an existing school board policy that makes mask wearing a requirement of the dress code. Three more candidates said the matter is best left to individual choice.
Candidates running for District A include: Catherine Mewmaw, Erika Brown (an incumbent) and Kristine Paslaw. In District C, Richard "Dean" Hill is competing against Richard Petersen. In District E, Andrea Parmenter (an incumbent) and Donna Gulec are running against one another.
When asked about critical race theory, a field of study that examines systemic racism and its effects on people of color – something that has become a political lightning rod in recent months – candidates Brown and Parmenter, who have experience on the board, said explicitly that the school board doesn't control school curriculum.
The Durango Education Association and the Durango Education Support Professionals Association have endorsed three candidates: Brown, Parmenter and Petersen. They also appeared on a poster promoting a "Meet & Greet Progressive Candidates" event.
Gulec, Hill and Paslay are said to most represent "conservative values," according to a newsletter distributed by the La Plata County Republican Party.
That said, school board positions are considered nonpartisan, and candidates' political affiliations do not appear on ballots.
The La Plata County League of Women Voters, a nonprofit, nonpartisan political organization, is scheduled to host a virtual candidates forum from 6 to 7:30 p.m. Thursday (hosted on Zoom at: https://us02web.zoom.us/j/89934356014).
Two candidates, Gulec and Hill, declined the league's invitation to participate in the forum. They said they had previous commitments, according to the League of Women Voters. Hill and Gulec told The Durango Herald they had previous commitmentsand resolved them, but it is too late to RSVP for the league's event. Hill and Gulec provided the league with written statements to be read at the forum.
Paslay, Hill and Gulec are hosting a meet and greet event on Wednesday and Thursday. The Wednesday event is scheduled for 5:30 to 7:30 p.m. at Four Leaves Winery, and the Thursday event is scheduled for 3:30 to 6:30 p.m. at the Durango Community Recreation Center.
District A candidates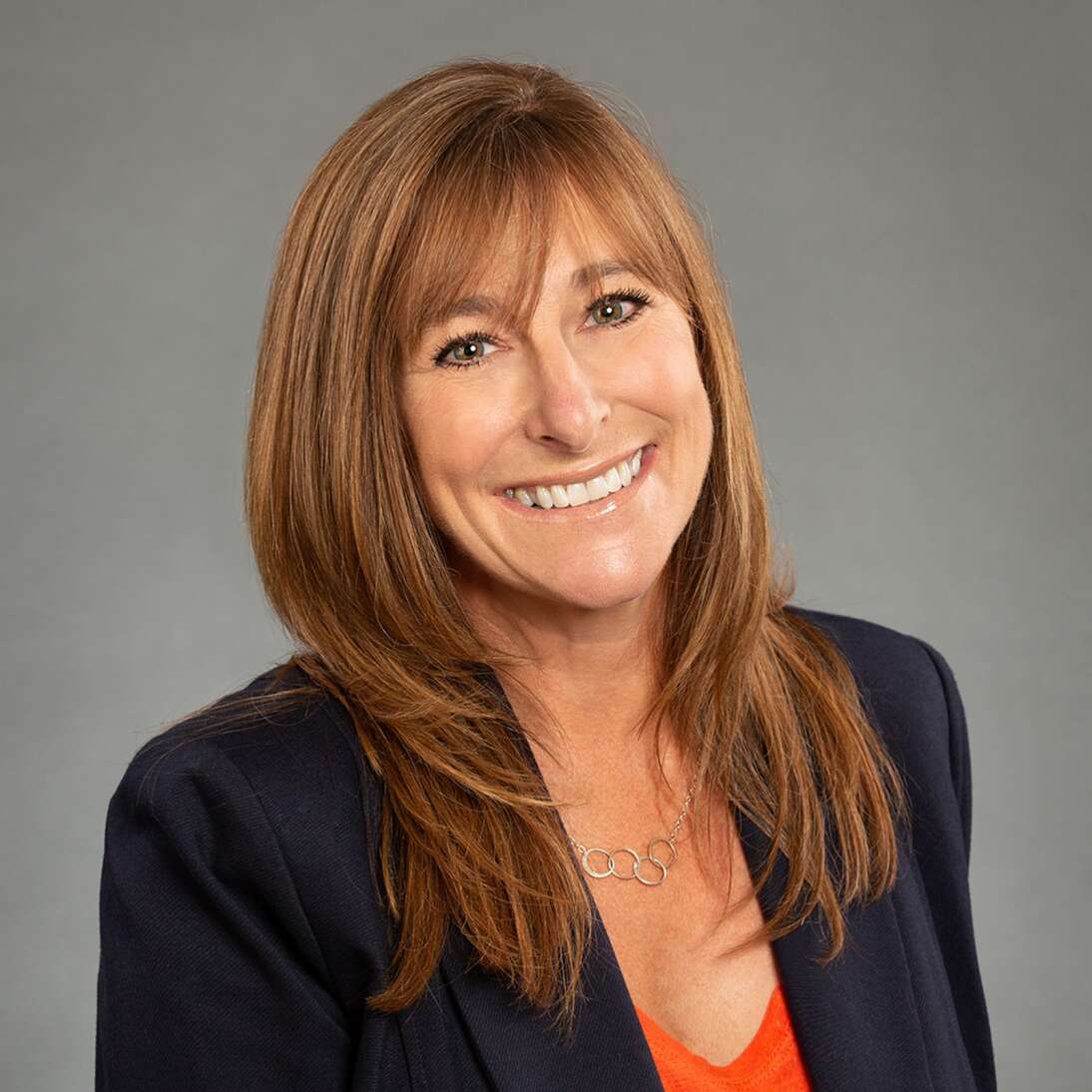 Catherine Mewmaw is running for a first term on the Durango School District 9-R Board of Education. Should voters choose her to represent District A, she said her top priority would be addressing teacher pay.
Mewmaw said she sees a "cascading effect" in Durango with how poorly paid teachers and aides are. She said that when a well-paid staff, including paraprofessionals, is lacking, problems are created all around.
Mewmaw said she herself took a $25,000 pay cut to teach in Durango when she moved to the area from Illinois. Teachers don't teach because they want to make a lot of money, she said, but she believes the low pay in the 9-R district needs to be addressed.
The District A candidate said she also wants to make sure that decisions made at the school board level are going to "affect change with desired student achievement outcomes." She said data collection decisions at 9-R surprised her; she said year after year, time was spent on new initiatives that were never built upon from the previous year. Mewmaw doesn't think there were ill intentions in the data collection initiatives, she said, but perhaps they were not well thought-out.
Mewmaw said the school district's policy of mask use is essential to keep staff members, students and their families safe and that she supports the board's decisions on that matter.
Critical race theory is absent from elementary schools as far as Mewmaw is concerned, she said.
"I don't think it's a thing," Mewmaw said. "... In the elementary classroom where teachers are just trying to create healthy learning environments, inclusive learning environments, make all your students feel safe, our No. 1 goal is not to alienate or make anyone feel uncomfortable."
Mewmaw said her years of teaching, including in District 9-R, differentiate her from her opponents, and she feels her background makes her a strong voice and advocate for teachers and students.
Erika Brown is running in District A to keep her position on the Durango School District 9-R board. She currently serves as the vice president on the board. Brown said that if she is re-elected, she wants to continue the work in creating academic equity that she said she spearheaded during her time of 18 months on the board.
Brown said that people have definitions of what equity means to them. For her, it is about ensuring every student has what they need to succeed, and that means accounting for different learning styles, a variety of backgrounds and a variety of needs.
English language learners, students of color, economically disadvantaged students and special education students are not performing at the same levels as other students, Brown said.
"That really means that we're missing something that they need in order to succeed because we all know that all students can succeed," Brown said.
In her position on the board, Brown voted for the school district's policy to adopt masks into its official dress code. Brown said she looks to public health agencies to make decisions about public health because she is not a public health expert.
Brown described critical race theory as an analytical tool primarily used at the university and graduate levels. She said it is not used in K-12 education, is not a part of K-12 Colorado Academic Standards and is not used in Durango School District 9-R.
"Unfortunately, there has been a national movement politicizing critical race theory and inaccurately using it to describe educational equity," she said. "I've worked hard on the board to close opportunity gaps and help advance educational equity, which means increasing access to opportunities and ensuring all students have what they need to succeed."
Kristine Paslay said her No. 1 focus would be to get more parent and student involvement with the school district. Paslay admitted she's attended only one school board meeting in person but said she has tuned into others virtually.
Paslay said parents are feeling frustrated because they can't go onto school campus grounds; she said parents with children with special needs who used to visit them at the school are no longer able to because of COVID-19 policies. Paslay said parents who are opposed to some COVID-19 protocols, who she said are in the minority, aren't having their voices heard.
"It's majority rules because most of what the country is doing has been majority rules," Paslay said. "Now the smaller number of people speaking out that we want our voice heard."
Paslay said there will be some parents whose concerns are unrealistic, but the majority of parents' concerns are genuine, "and they fall within the parameters we can deal with."
Financial transparency is another high priority for Paslay.
Paslay said she listened to parents on both sides of the mask issue at a 9-R school board meeting. She said what she saw was the majority of parents wanted mask use to be a choice, not a policy.
She said the scientific community is split on the effectiveness of mask use in reducing transmission of COVID-19.
"People say that it isn't split. Oh, yes it is," Paslay said.
Paslay said critical race theory would do more to confuse young students than inform them. She acknowledged that racism exists but said that CRT could give children false impressions about themselves and their diverse peers of different skin colors.
"They don't think about things like racism because they've never really experienced what happened in the '50s and before," Paslay said. "It makes them hyper aware and it also makes them concerned, puts that little seed in their mind – 'somebody might be judging me for that.'"
Paslay said that health shouldn't be promoted by "pointing out everything that could go wrong."
District C candidates
Richard "Dean" Hill, a District C candidate, said his greatest concern he wants to address if elected is student achievement within the 9-R school district. He said there has been a "very significant drop" in student achievement over the last decade or so.
Hill said many students in language arts are around 30% proficient and that math is faring even worse.
Hill said he's worked as a teacher and a principal.
"I've worked in a public education system where I was an award-winning science teacher, dean of students, athletic director, principal, vice principal," Hill said. "I've been made a district superintendent as well."
Hill said he is familiar with school systems, their processes and data-driven instruction. He said he could support 9-R's new Superintendent Karen Cheser through his skill set.
About COVID-19, Hill said parents should have a right to choose whether their children wear masks at school or receive COVID-19 vaccinations. He said the right to choose is a basic right that needs to be supported.
When asked about critical race theory, Hill said, "Any process that elevates one group above another, or any of those above aforementioned, any of those things that which have at their heart division instead of union, should not be available for the kids."
Richard Petersen said his top priority is trying to ensure equitable opportunities for all kids across the school district, he said. That means ensuring that the needs of students from families living in rural areas are met just as the needs of students living in town.
Petersen's stance on COVID-19 is "both practical and anecdotal." He said masks reduce the transmission of the virus.
"This particular virus is very good at what it does and it's nobody's fault, but the reality is if we want our kids in in-person learning, nearly everybody agrees that is the best for the kids, the economy, for a multitude of different things," Petersen said.
Petersen said he thinks parents, leaders and potential school board members bear the responsibility to make sure they protect students' health and safety.
"The way we do that, science shows us, is through masks," Petersen said.
Petersen had to research what critical race theory is when he decided to run for the school board. Petersen described critical race theory as a secondary education level field of study about systemic racism specifically in the legal realm, and about how people of color are affected by that.
"I do believe that history is based on facts, and history needs to be taught to children as truth," Petersen said. "We don't as a country have the best record of representing all of history as truthfully, perhaps, it should be. ... My feeling is regardless of how (uncomfortable) it may make any of us in society, we need to acknowledge history and acknowledge the truth. That's how we prevent repeating it."
District E candidates
Andrea Parmenter said if elected, she would make addressing transparency and communication concerns between families and school staff members and the district a top priority.
Parmenter said she wants to focus on rebuilding trust in the school district. Based on conversations she's had with district employees, some employees grew weary of the school board during the last administration, she said.
Parmenter described "a real toxic erosion of trust and fear of retribution" under the leadership of the school district's last superintendent. She said she didn't see any "retribution" but that if some staff members felt that way, their concerns need to be addressed.
Some concerns Parmenter heard of were that school administrators were being paid well while teachers were "in the trenches doing all the work."
Parmenter said that when it comes to COVID-19, she isn't "pro-mask" but pro-public health and safety. She referenced a recent statement by the U.S. secretary of education who said schools are communities.
"Isn't that a great thing to teach our kids?" Parmenter said. "What we do, our actions, affect other people. So the masking is all part of that. Maybe I'm vaccinated, my kid is vaccinated, but maybe this kid isn't. ... Put on your mask to help your neighbor."
Parmenter said the school board does not set curriculum, including for critical race theory.
"We are not trained educators, we do not spend our days with kids in classrooms, and we are not 100% up on the latest and greatest teaching methodologies and programming options," Parmenter said. "CRT as it originated was a theoretical graduate level course and it is not, never has been, and never can be, an actual curriculum."
Donna Gulec said she is running to restore equality, transparency and academic excellence to the 9-R school district.
Gulec said CMAS math scores demonstrated "a 20.9% proficiency" and that nearly 70% of students are performing one grade level below their current grade.
She said reading and writing are also not strong subjects for students and said proficiency in those subjects has dropped by nearly half in the last decade. Gulec said the school district isn't being transparent about its numbers.
Gulec said the school district's goal regarding COVID-19 should be to keep schools open. She said she is concerned for students, "those with health concerns that require masks, and those students that are harmed by mask mandates."
She said she believes the school board should leave the choice to participate in mask use up to students and their families based on their needs and health care providers' input.
About critical race theory, Gulec said students shouldn't be taught to internalize guilt, shame, hopelessness or lack of individual identity on top of the traumas imposed by the COVID-19 pandemic.
"The most vulnerable students are hurt the most by diverting scarce educational resources away from teaching reading, writing and math, toward making schools into political activism training grounds," Gulec said. "That's not education's purpose."
cburney@durangoherald.com
Catherine Mewmaw
Age: 56.
Job: Mortgage broker with Arete Mortgage.
Public service/volunteer work: Leadership task force in Illinois; union representative and curriculum committees, helped align Durango social studies standards from K-12.
Born: Lovett, Texas.
Moved to Durango: About nine years ago.
Family: Husband Doug of 23 years; five kids; oldest son, 32; two are 29; one is 27; one is 21 at Fort Lewis College.
Outdoor activities: Hiking, skiing, snowshoeing.
First job: PR person for mayor of Tulsa.
Erika Brown
Age: 43.
Job: Serving as vice president on the board and raising her kids.
Education: Bachelor of Arts in biology from Brown University and a master's degree in environmental policy and communication from the University of Utah.
Born: New York, grew up outside of Boston.
Public service/volunteer work: Board of Sustainability Alliance of Southwest Colorado for four years, co-chairwoman; San Juan Citizens Alliance for 4½ years, regional and environmental advocacy group.
Moved to Durango: 2011.
Family: Two 11-year-old twins.
Outdoor activities: Mountain biking and trail running; backpacking and hiking.
First job: Working at a farm stand at a farm next to where she grew up; stocking the stand and customer service.
Kristine Paslay
Age: 56
Job: Hairdresser of 37 years.
Public service/volunteer work: Volunteer work at battered women shelters, helped with filing restraining orders, divorce papers and child support.
First moved to Durango: 2014.
Education: Associate's degree in paralegal studies, bachelor's degree in Native American and Indigenous studies with a minor in peace and conflict studies.
Outdoor activity: Walking by the river.
Richard 'Dean' Hill
Age: 71.
Job: Assistant Pastor at Pinevalley Church, Bayfield; pastoral care (visits patients in hospitals, deals with people in grief; counseling, including for young people; pastor for three years).
Education: Graduated from Fort Lewis College with a Bachelor of Science with an emphasis in cellular-molecular biology; has a master's from Adam State College in secondary science education; and course work at University of Colorado.
Public service/volunteer work: Church, works with shut-ins, people with Alzheimer's.
Born: Durango, 1950.
Family: Wife of 47 years named Darla, one daughter, age 46, and two grandsons and two great granddaughters who will be coming up through the 9-R school system. (Mother's side, long history in Redmesa; father's side, Florida Mesa; farmers, ranchers, dairymen, cattlemen; one of the last two dairies in La Plata County).
Outdoor activity: Hiking
First job: Working at a Holiday Inn as a busboy; and then a sous chef.
Richard Petersen
Age: 54
Job: Pursuing a small brew pub near Three Springs and Grand View area.
Born: Suburbs of Philadelphia.
Arrived in Durango: May 2003.
Family: Wife, Lindsay; two kids in 9-R – one at Escalante Middle School, one at Florida Mesa Elementary School.
Outdoor activities: Camping, hiking and mountain biking
Public service: Volunteer work with scouting movement; Girl Scout leader one year when his daughter was in it; youth soccer coach; mentor and coach for FIRST Lego League; went all the way through Boy Scouts as a child.
Andrea Parmenter
Age: 50.
Job: Leadership consulting, training in Region 9; helps small businesses with economic development; works for herself, contract work.
Born: Chapel Hill, North Carolina.
Arrived in Durango: 2007.
Family: Two children, 18 and 15; Elena, 2021 Durango High School graduate, and Asher, current DHS student; lives with her partner of six years, Barney.
Outdoor activity: Seasonal mountain biking and skiing.
First job: First paid job was a tour guide at the Smithsonian Museum, National Gallery of Art, Natural History Museum, Air and Space Museum and American History.
Education: Bachelor of Science in geology with minors in chemistry, environmental science and Spanish at Indiana University, Bloomington, and a Master of Science in Earth science, geology and geography from Montana State University in Bozeman.
Donna Gulec
Age: 63.
Job: Vice president, DestinationCoupons.com.
Public service/volunteer work: Adaptive Sports Association.
Born: Newtown, Pennsylvania, 1958.
First arrived in Durango: 1994.
Family: Married 40 years to Suat Gulec; two children: Jamila and Ali Troy; horse and cat.
Favorite outdoors activity: hiking, skiing.
First job: At 15 after school worked as a waitress in a pizza shop.