'For sale' sign expected soon in front of administration building
If you're into early 20th century architecture and have a spare $10 million to $18 million, you might want to wander by Durango School District 9-R's administration building, aka the old Durango High School.
Real estate gawkers are sure to notice "for sale" signs expected to go up any day now in front of the building, which was constructed in 1916 and welcomed its first students in 1917, a few months before the United States entered World War I.
True, there are some asbestos and lead paint issues a buyer will have to deal with, but the three-story structure, which includes a no-longer used basement swimming pool, is located on prime real estate serving as the northern capstone of downtown.
The old high school is on the National Register of Historic Places and the Colorado State Register of Historic Properties.
John Wells, broker-owner of the Wells Group, said the old high school building and the remainder of the administrative campus, which includes Big Picture High School, is a unique property that might find the right buyer in a month or it might take years to sell.
The Wells Group is serving as the local partner with CBRE, Coldwell Banker's commercial real estate brokerage arm, to market the 4.3-acre property.
"Certainly, we do expect to have interested parties because of the location next to a park, the historic elements of the old high school (and) a good amount of square footage that can be worked with. But it's not for everybody," Wells said. "Whatever price a developer pays has to be balanced against the redevelopment costs. And those will be substantial. Anyone who purchases it will have to be able to make a profit."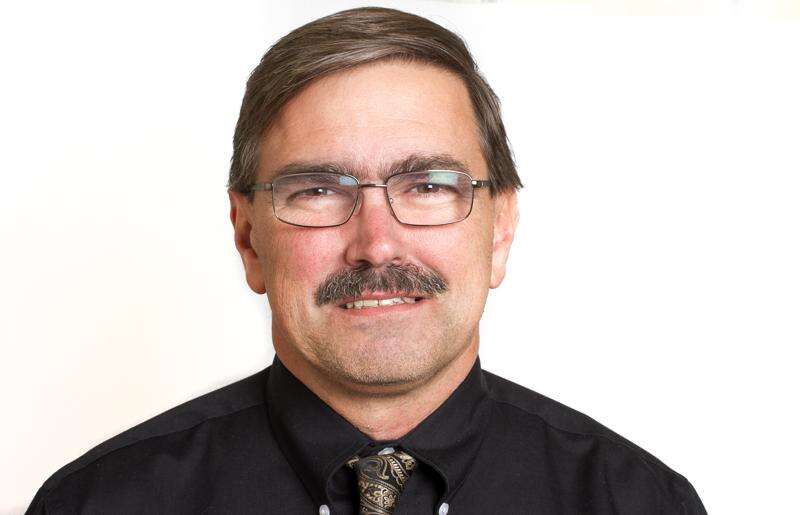 Superintendent Dan Snowberger and city of Durango Assistant City Manager Kevin Hall said details of a memorandum of understanding are being worked out that would guarantee the 1.1-acre Buckley Park, which is part of the property, would remain a park.
Hall said a date when the MOU would go before City Council and the 9-R Board of Education has not been set, but it should happen before June.
The crux of the MOU will be determining some kind of equitable swap that would compensate 9-R for the land value of Buckley Park. Compensation could come in a variety of ways, including a land swap between the city and the school district.
"I think the council and 9-R are in mutual agreement to kind of set a road map, if you will, to get to the point where the city would end up with Buckley. And really, the MOU is nothing more than kind of an outline of what the road map would be," Hall said.
A land swap is just one avenue that might be pursued to preserve the park.
"9-R has said whatever the final outcome, as long as the value of the transfer is equal to the value of the property, they're going to be OK with that," he said. "We haven't spent any significant time looking at what those alternatives are. But I know our council knows it's a priority, and I know 9-R is supportive."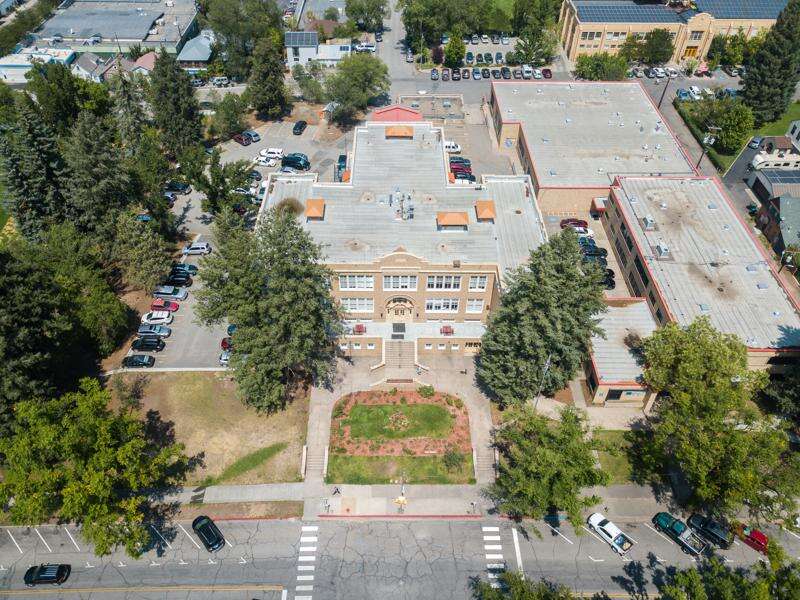 Wells said several national firms specialize in renovating historic properties.
The property won't have a listing price, which is unusual for Durango, but common with unique properties in bigger cities, Wells said.
Estimates from 9-R about expected revenue from a sale have ranged from $10 million to $18 million.
The Big Picture High School building presents fewer complications, as it's not on historic registries, placing fewer constraints on its remodel. In fact, the Big Picture building could be torn down, Wells said.
Given Durango's oversupply of office space, Wells said it is likely the central office campus would be redeveloped as residential property, retail property or a mixed-use of residential and commercial property.
Keeping the campus dedicated to public use – perhaps using the model used to redevelop the Smiley Building, which was an old middle school, runs into a money problem, Wells said.
If the central office campus is to remain in use as public property, 9-R would likely remain the owner. The district would work in partnership with some public entity or nonprofit to redevelop and operate the site, but Wells said that would leave 9-R without benefit of the revenue it expects from a sale, and that revenue is earmarked largely to improve safety and security at current school buildings.
The sale of the property has been viewed as a revenue source for the district along with the $90 million bond issuance recently passed for capital projects that include safety and security upgrades at schools but also will be dedicated to making up for a backlog of maintenance needs and a complete rebuild of Miller Middle School.
"Maybe the district could find some grants or outside funding, but I just don't see that happening," Wells said. "And you're asking 9-R to leave millions of dollars on the table, and those are funds they want to deploy to improve education, to provide enhanced safety and security at schools, which is everything these days."
Snowberger said he expects real estate informational signs to go up in front of the property as formal marketing of the central office campus begins, and 9-R and the city agree they will protect Buckley Park in the coming MOU.
In addition, studies are underway to provide any potential buyer with information about needed asbestos and lead paint abatement that would be necessary to redevelop the old high school and Big Picture High School.
parmijo@durangoherald.com