A decision will be made early spring about whether to extend the school year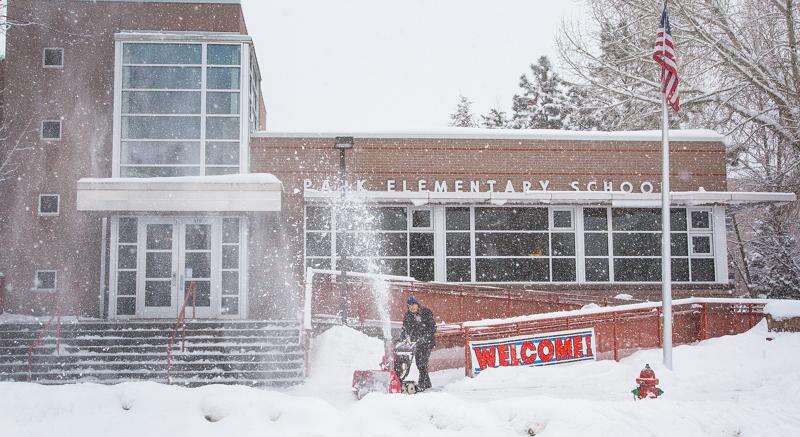 Summer break may not be coming as soon as expected for Durango School District 9-R students.
The school district announced Wednesday it must make up missed hours because of snow days.
The district is discussing options, including extending the school day, using existing staff professional development days, or adding days to the school calendar.
The last day of school on the 2022-23 academic calendar is May 25. Superintendent Karen Cheser said there is the potential for more closures if the area faces more severe weather conditions.
She said families should be prepared to be flexible with their summer vacation plans and be aware that the school year may continue past May 25.
"We recognize that school closures and adding time to the academic year affects people's work and home life – as well as employers and businesses," she wrote in an email to staff, students and families Wednesday. "We appreciate everyone's patience and flexibility with back-to-back Snow Days due to these big storms."
The Colorado Department of Education requires schools to provide a minimum number of hours of instruction time. As part of the CDE policy, school boards are required to approve at least 1,080 instruction hours per school year.
By law, schools can fall below that mark by 24 hours for safety reasons, but with the recent weather conditions it appears students have already missed more than 24 hours.
In total, students have missed four days: Jan. 2, 3, 17 and 18. The district is short of its mandated hours by one full school day, or almost 7½ hours.
Durango School District 9-R Board of Education will evaluate suggestions made by district administrators for how to make up the lost hours. A decision should be made by early spring once the number of total snow day closures can be totaled.
A community update emailed to staff and families on Wednesday said the district's primary concern for closures Wednesday was safety for all drivers, and bus drivers in particular.
Winter storms that dumped heavy snow early this week created hazardous driving conditions on many roads during the early morning hours. Some areas received as much as 36 inches of snow in parts of La Plata County.
School cancellation notifications are generally released between midnight and 5 a.m. The district coordinates with multiple agencies like Colorado Department of Transportation, La Plata Electric Association, city of Durango and La Plata County to report on road conditions and the progress of plowing.
District staff members usually don't send closure notifications the night before because they don't want to close schools if road or weather conditions improve.
tbrown@durangherald.com