Demons get first win, 5-2, over Bears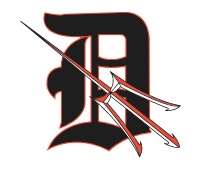 Leo Striticus on Friday lost his first set at No. 3 doubles to Bear Creek 6-2, but the Durango High School senior was far from done.
In the second set, the two players went into a tiebreaker, and Striticus prevailed 7-6 (7-5) to force a deciding third-set tiebreaker.
"It was really exciting," said DHS head coach Dan Zalbowitz. "It was the last match standing, so everybody from both teams was watching."
The Demons swept the four doubles matches to beat Bear Creek before No. 3 singles was decided, but Striticus kept getting stronger and won the third set tiebreaker 10-4 to put an exclamation point on a 5-2 team win for Durango, its first of the season.
"He stayed in the match mentally and kept working hard to win each point," Zalbowitz said. "He was diving and sliding and really hustling to get each point he could."
Durango's doubles teams, meanwhile, all won in straight sets.
Hays Striticus and Tanner Coddington won 6-3, 6-1 at No. 1 doubles.
"They're working hard and have come together as a doubles team," Zalbowitz said.
At No. 2 doubles, Finn Skowlund and Andre Craig prevailed 6-3, 6-1 for Durango.
"They're starting to work together better and better each match," the coach said.
At No. 3 doubles, Aeneas McBrayer and Truman Hughes have only played together a couple matches, but they put it together on Friday to win 6-3, 6-1.
"They're starting to jibe as a team," Zalbowitz said.
At No. 4 doubles, Sam Fontenot and Brady Hoerl won 6-1, 6-3.
"Brady is new to the sport but is really taking to it with his athleticism, and Sam is coming along and playing better in every match," the coach said.
Nate Claassen continued playing each team's best player, but came up short 6-3, 6-1 at No. 1 singles for DHS. "He's really working to stay in each match and stay positive," Zalbowitz said.
Michael Hoffman, meanwhile, competed at No. 2 singles because the team's regular player, Will Benac, was out. Hoffman lost 6-0, 6-1, but Zalbowitz said "he did great stepping in and not giving up."
Durango also played Fruita Monument on Saturday but lost 7-0.
This week, Durango will play its only home matches of the season against Central Grand Junction at 4 p.m. Friday and at 9 a.m. Saturday. The Demons' home match against Grand Junction was canceled because of rain and another team's cancellation.
Rain and lightning have forced the team to be creative with some practices this season. Zalbowitz said they've lifted some weights, ran if the rain wasn't too heavy and also watched video and discussed strategy when they couldn't get on the court.
"It's been a great group to work with, and the coach staff is also really strong and devoted," Zalbowitz said.
Friday's match will also be Durango's senior night.
"We'll honor our seniors and celebrate their leadership and commitment to the program," Zalbowitz said.
The matches will also be Durango's final tuneup before the regional championships on Oct. 5-6.