City evaluating close-proximity pyrotechnics from perspective of safety and spectacle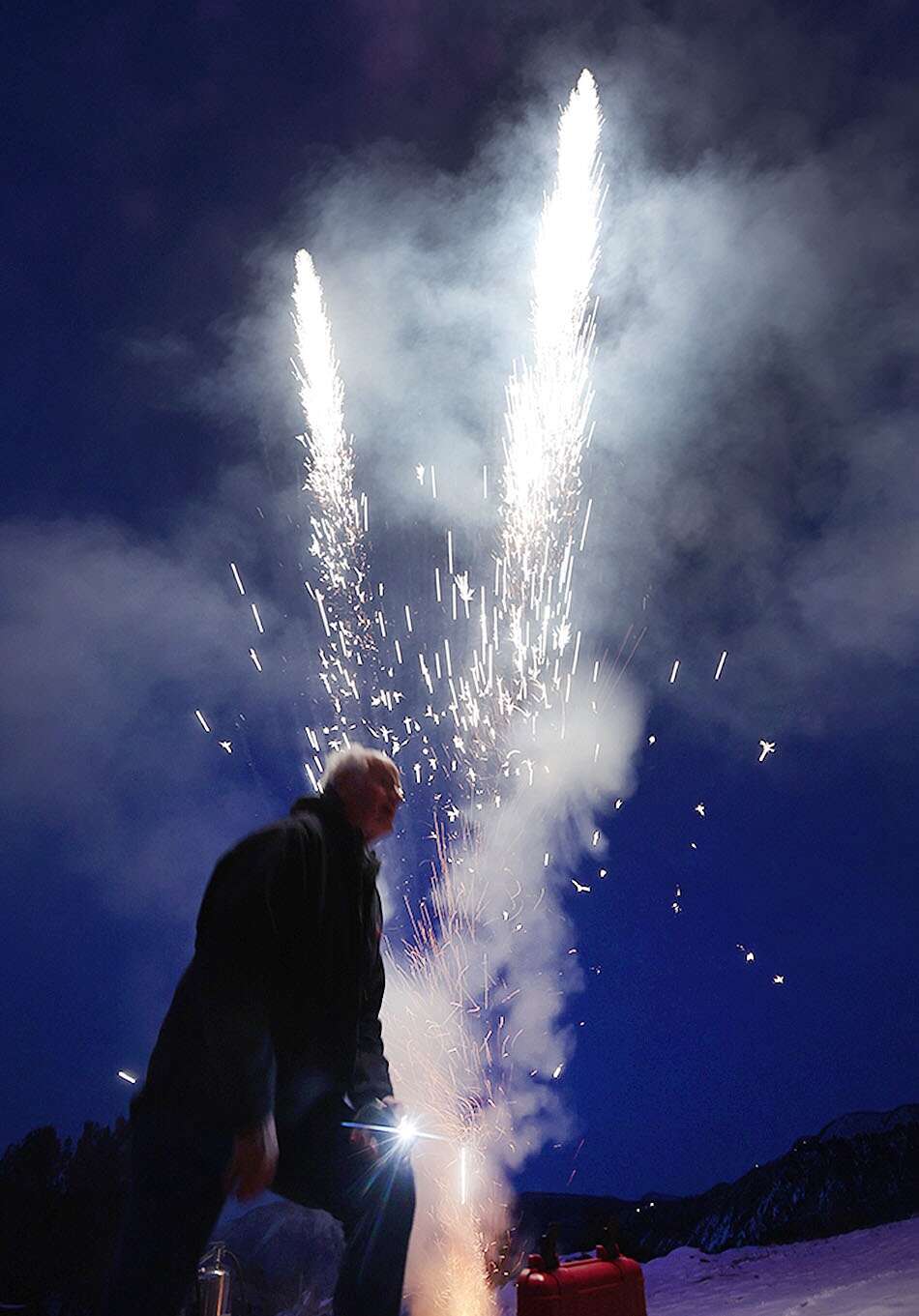 Will residents of Durango finally be treated to an in-town fireworks show?
The city is exploring ways to make it happen after going years without annual shows because of COVID-19 and extreme drought, said Ellen Babers, community events administrator for the city.
"We're looking for alternatives because it may be a reality that we can't do the big fireworks anymore," she said.
The city held four fireworks tests from 6 to 7 p.m. Tuesday at various locations around town. But the tests, which consisted of only one 30- to 60-second burst at each site, weren't worth planning an evening around, Babers said.
Because standard fireworks are considered too risky during severe drought, the city is trying alternative fireworks that are designed differently. Specifically, the city tested "close-proximity" fireworks that are designed to burn up completely without a trace, she said.
The close-proximity fireworks shoot only 125 to 250 feet into the air and are designed so spectators can be as near as 50 to 80 feet away, although the best viewing distance is from 1,200 feet away, Babers said.
She said the close-proximity fireworks are similar to the types of fireworks used during the opening ceremonies at the Olympics and football games at Denver's Mile High Stadium.
The city is working with Zambelli Fireworks, its contracted fireworks provider, to see if the alternative fireworks might be a good fit for this year's planned Fourth of July show, she said.
The city tested both safety and impact. In other words, are the alternative fireworks safe and are they enjoyable? Babers said the Durango Fire Protection District and Fire Marshal Karola Hanks were present at the test sites to observe the fireworks in action.
"They (the fireworks) are designed to have no fallout, but they need to look at it from a fire point of view nonetheless," Babers said.
To gauge how enjoyable the close-proximity fireworks are, the city stationed spectators at varying points around town who try to imagine how the fireworks might look on the night of July 4. They checked for visibility and impressiveness.
"I have spotters all over the city at different locations," Babers said.
The tests were planned to be held at several locations around town. Greenmount Cemetery, the Transit Center parking lot, the Transit Center roof, the 9-R Administration Building roof and La Plata County Fairgrounds Rodeo Arena floor were all possible testing grounds.
In a written notice, Babers said traffic control wouldn't be needed although the Colorado Department of Transportation approved the placement of two message boards on Camino del Rio.
She said residents who might have spotted the fireworks as they were being tested had no need to report them to the fire department. Just one test up to about a minute long was planned for each location.
The city has considered other alternatives to traditional fireworks such as drone shows and laser light shows.
Fourth of July festivities through the city will be spread out across Sunday, July 3, and Monday, July 4, this year, said Tim Walsworth at January's Business Improvement District meeting.
"Fireworks are hard in the age of climate change," he said at the time.
cburney@durangoherald.com