Railroad can't cover costs running below 75% of capacity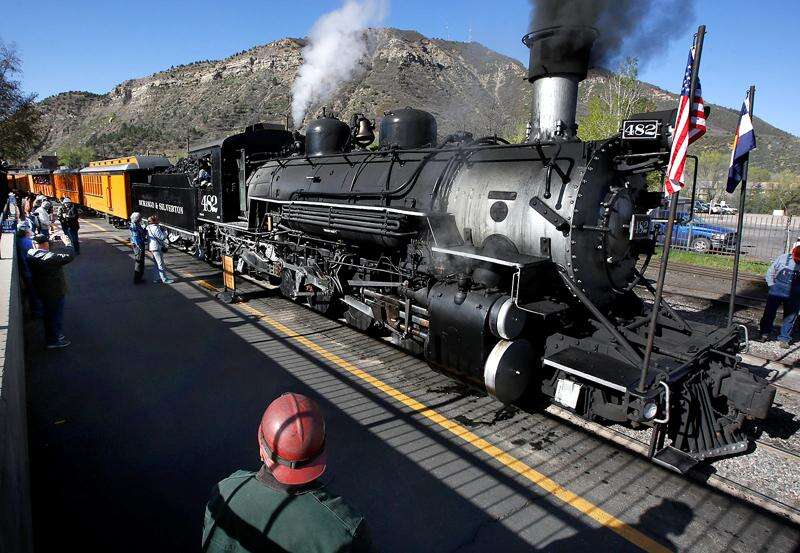 The Durango & Silverton Narrow Gauge Railroad has extended its COVID-19 shutdown to an undetermined time in June as it continues to plan how it can reopen while still turning a profit under social-distancing requirements in place to slow the spread of the novel coronavirus.
American Heritage Railways General Manager John Harper said D&SNG is working with San Juan Basin Public Health, La Plata County Economic Recovery Task Force and San Juan County, Colorado, as it plans to resume trips, perhaps only to Rockwood initially, but at some point this summer back to Silverton.
"Right now, we're looking at different occupancy scenarios, 50%, 60% and 75%," Harper said. "The difficult perspective for us is that we can't cover our costs operating a train below 75% of capacity. It's hard to justify operating at any less capacity."
Initially, the railroad looked at operating trains either from the depot to Cascade Canyon or from Rockwood to Cascade Canyon before beginning to run to Silverton later in the summer, but Harper said plans are not finalized and different scenarios continue to be examined.
San Juan County had been leery of allowing anyone from outside the county into the historic mining town. San Juan County has only one confirmed case of COVID-19.
More than 90 D&SNG employees, about 80% of the workforce, have been furloughed and Harper said it remains unclear how many employees might be rehired when the railroad begins limited service in June.
Any guests who held reservations through June 8 are being notified of the new cancellations and are being offered a full refund. In addition, guests can rebook and be credited for a ride later in the year. They can also transfer their trip to a gift certificate valid through 2021.
Harper said the train intends to offer additional details about plans for the season in the next two weeks as they become more clear and as the train works out the numbers for how it will be able to operate economically within social-distancing and other requirements in place under COVID-19 restrictions.
parmijo@durangoherald.com