Crash occurred on Black Bear Pass above Telluride: 'We were out there living ... you can't regret doing that'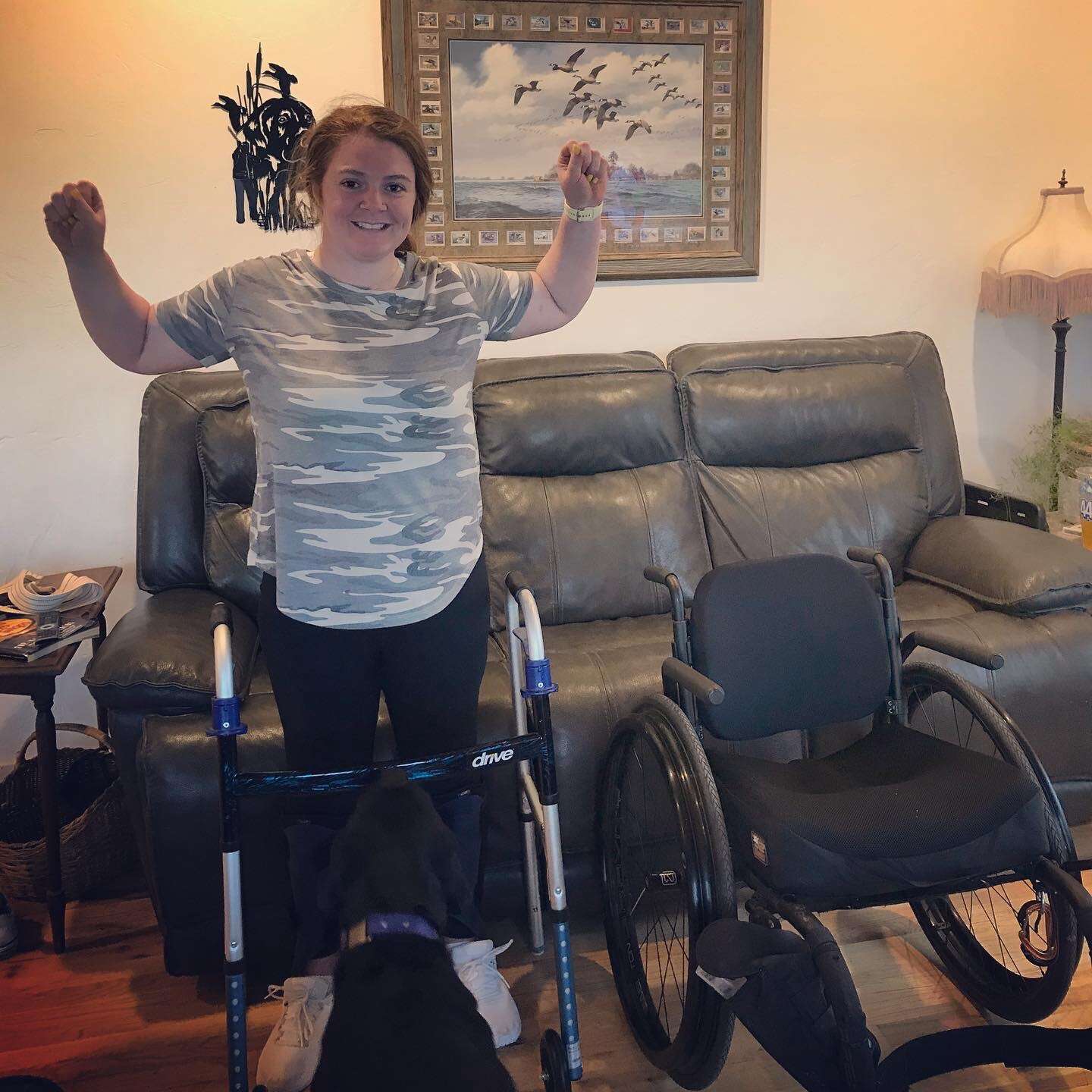 Suzie Rhodes never lost consciousness on Oct. 10 when the Jeep she was riding in slid off Black Bear Pass above Telluride, leaving her with a spinal cord injury between her T6 and T7 vertebrae in the middle of her back.
In April, she was able to stand with the aid of a walker for the first time since the rollover, and since then she's been able to take a few steps, again assisted with a walker.
"Right now, I am enjoying where I'm at," she said in a telephone interview last week. "So back in October, I had less than a 5% chance of getting anything back in my lower body."
Rhodes considers herself lucky that her spinal cord was only bruised, not torn, but she still doesn't know if she'll ever be able to walk normally again.
"I would love to walk again," she said. "Will I always need braces? I don't know. "
She said spinal cord injuries are "like snowflakes," quoting from a friend. "And it's so true," she said. "You never know how a spinal cord injury is going to heal."
Rhodes was on Black Bear Pass with her boyfriend, Rich Saler, when he stopped to help an off-roader behind him, who had just bought a new Jeep.
Saler shut the Jeep off, engaged the emergency brake and stepped out of the Jeep to help the off-roader behind him.
But the Jeep began sliding off the road, carrying Rhodes and her dog, Becker, and Saler's dog, Ripley, with it.
Rhodes estimated the Jeep tumbled 20 times before she was ejected.
The driver of an off-road vehicle traveling a lower portion of the mountain pass happened to be capturing video as the Jeep came crashing down, missing the driver by mere feet.
She doesn't know if she was injured while bouncing around in the Jeep or when she was ejected and finally came to rest outside the vehicle.
The Jeep is estimated to have dropped about 1,000 feet before coming to a stop.
Rhodes' dog, Becker, escaped with only a scratch on a leg, and Ripley, a puppy at the time, was uninjured.
Rhodes, 24, takes her recovery day by day. Her most immediate goal is to be able to leave her wheelchair behind and get around with the assistance of a walker.
A fallback goal is to be able to use the walker half the time and a wheelchair the other half.
"That's what we're working toward now," she said.
Now, Walker said her favorite part of the day is when she stands and takes a few steps with the walker.
"It helps stretch my body after sitting all day," she said.
Rhodes considers herself lucky.
She's heard of other cases similar to hers in which people have taken 10 to 15 years before they take their first steps.
"I am one of the few lucky ones," she said. "I got a lot back really fast, and I have that on my side, but it's going to be a while before I'm fully able to walk on my own. It's a work in progress."
Balancing while she is standing is currently the most challenging part of her physical therapy, she said.
She compared trying to maintain her balance with keeping a baseball bat balanced while placing a bowling ball on top of it.
Rhodes still doesn't have normal sensation in her legs, but the pain she was in initially has receded to the point she can tolerate it with only Advil or Tylenol.
Another win for Rhodes was the ability to return to work as a teller at TBK Bank.
Returning to work, she said, has given her a sense of self-independence again, and she said TBK has been amazing working with her to make the accommodations she needs to return to work.
Besides her health insurance from TBK, friends have started a GoFundMe page, Helping Suzie Heal, to help with Rhodes' medical expenses. The page had raised $71,995 as of Wednesday. The goal is to raise $200,000.
Rhodes considers the incident "a freak accident," and she said she and Saler will go Jeeping again.
In fact, they're hopeful Suzie will be strong enough to take an off-roading trip this summer.
"We've talked about that day, but at the end of the day, accidents happen," she said. "It was a freak accident. We were out there living life and having fun, and you can't regret doing that."
parmijo@durangoherald.com