Amos top American junior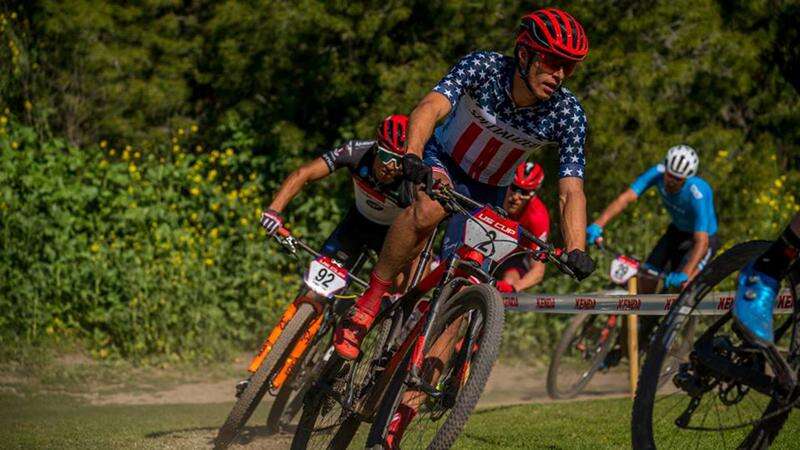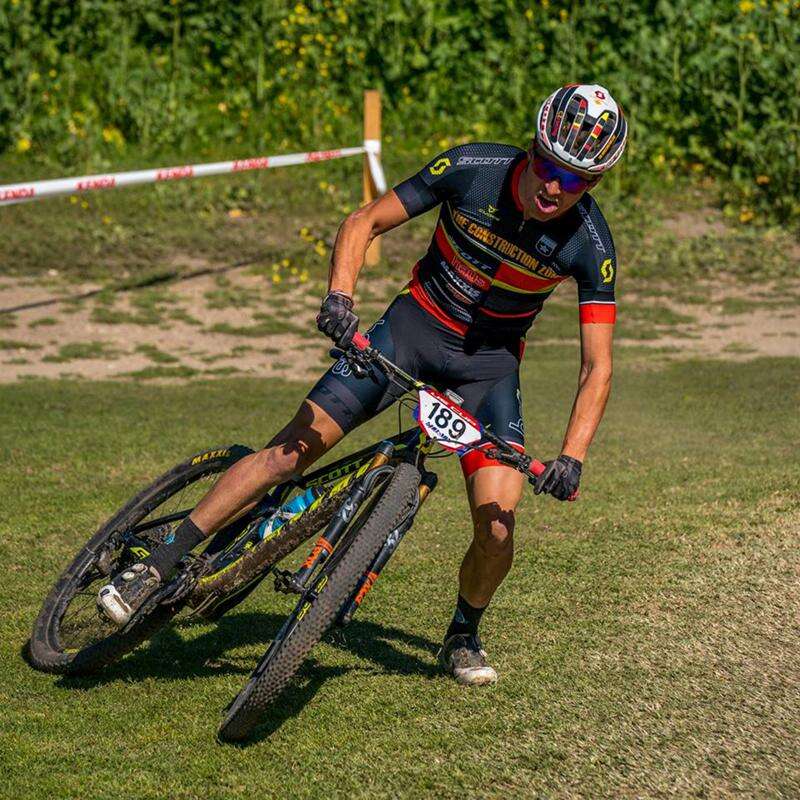 A loaded field of international talent stormed San Dimas, California, for the opening weekend of the USA Cycling Mountain Bike Pro Cross-Country Tour at Bonelli Park. Durango talent proved to be among the best of the U.S.
Action began Saturday with the cross-country races. Mexico's Jose Gerardo Ulloa Arevalo won the pro men's race in 1 hour, 23 minutes, 22 seconds, while Canada's Peter Disera was second in 1:23:58 followed by fellow Canadian Raphael Gagne, who was third in 1:26:05. Durango's Christopher Blevins was in the group set to sprint for third place, but a broken chain left him to run his bike across the finish line in fifth in 1:26:12. He was the top-American finisher.
One day later, the 21-year-old Blevins wouldn't be denied a repeat win at the Bonelli short-track race. In a sprint with Ulloa Arevalo, Blevins came across the finish line first in 24:35.263, while Ulloa Arevalo finished in 24:25.364. Japan's Yamamoto Kohei was third in 24:36.265.
"I've done this race for like six years now, so I knew exactly how it would end," Blevins said of the short-track in a phone interview with The Durango Herald. "You definitely have to have awareness of where everyone is around you at all times, and that's something I picked up from my years of BMX and road racing. You're kind of always fighting for position and to stay in the top five of the field. Coming into the finish, you want to be second wheel out of the corner to have a lead into the sprint."
Blevins, the reigning short-track national champion who placed second at the International Cycling Union (UCI) under-23 mountain bike world championships a year ago, was happy to bring home the short-track win after the broken chain cost him a top-three finish in cross-country. Blevins knew Ulloa Arevalo from a under-23 World Cup race last year in Canada and said he set a fast tempo for the entire race.
"This is his first year in elite, and I knew he was fast," Blevins said. "He was flying. I stayed with him a bit but then faded to the group fighting for third. I broke my chain in the sprint in the end. Maybe I could have got away with third place, but I'm happy with it."
North Carolina's Luke Vrouwenvelder had the next-best results for an American elite man during the weekend. He was sixth in both races.
It also was a big weekend for Fort Lewis College rider Cole Paton, who placed eighth in cross-country in 1:28:11. He also placed 16th in short-track.
"Cole had a great race, I think his best career finish at a race this big," Blevins said. "It's awesome to kind of see the fruits of all the work the young guys are all putting in. This whole group of U23s is chipping away at top 10 and are now consistently breaking into that top 10. It shows where the future of U.S. mountain biking is and the depth of field."
Durangoan Stephan Davoust placed 11th in cross-country in 1:29:27, while Durango's Benjamin Sonntag was 25th in 1:31:25. Daniel Johnson placed 33rd in 1:33:35, Cal Skilsky was 36th in 1:34:27, Henry Nadell was 37th in 1:34:44 and Jason Rowton placed 75th.
In short-track, Skilsky was 20th, Davoust 22nd, Johnson 24th, Sonntag 26th, Nadell 27th and Rowton 59th.
Turning in big results at the junior 17-18 UCI level for Durango was Riley Amos. He was the top American in his races, as he placed fourth in short-track and fifth in cross-country. He finished the cross-country race in 1:01:59, while Canada's Carter Woods won in 59:39. It was Amos' first race since he bumped up from the 15-16 age division.
"The early season fitness was super good, and I was stoked to be the only American on the podium" Amos said in a post to Instagram.
Amos finished short-track in 22:18.600, while Adair Zabdiel Gutierrez Prierto was first in 22:18.597.
"The STXC went well, super on and off tactical racing all the way 'till the end and just didn't have the right positioning for the five-man sprint at the end," Amos said.
Durango's Cobe Freeburn also competed in the junior men's races. He placed 18th in short-track in 22:30, and he was 23rd in cross-country in 1:06:30.
Durango was represented in the elite women's races by Katja Freeburn. She placed 25th in short-track and was 36th in cross-country. Kate Courtney, the reigning world champion, won the women's cross-country race in 1:23:31, while Boulder's Erin Huck was second in 1:24:13. Courtney was second in short-track behind Canada's Haley Smith. Current FLC star Savilia Blunk placed 22nd in cross-country in 1:36:28. Former FLC rider Sofia Gomez-Villafañe had a big weekend, as she placed fifth in short-track and 11th in cross-country.
Durango junior Lauren Aggeler competed and finished 15th in short-track in 20:56, while Canada's Juliette Larose Gingras was first in 19:47.
Bonelli was also the first stop of the US Cup series this year. The ProXCT series and U.S. Cup will resume this weekend at Vail Lake in Temecula, California, a new venue instead of Fontana in years past.
"I think it's flat and fast," Blevins said of Vail Lake.
jlivingston@durangoherald.com