Teen's father arrested after grand jury indicts him on charges of second-degree murder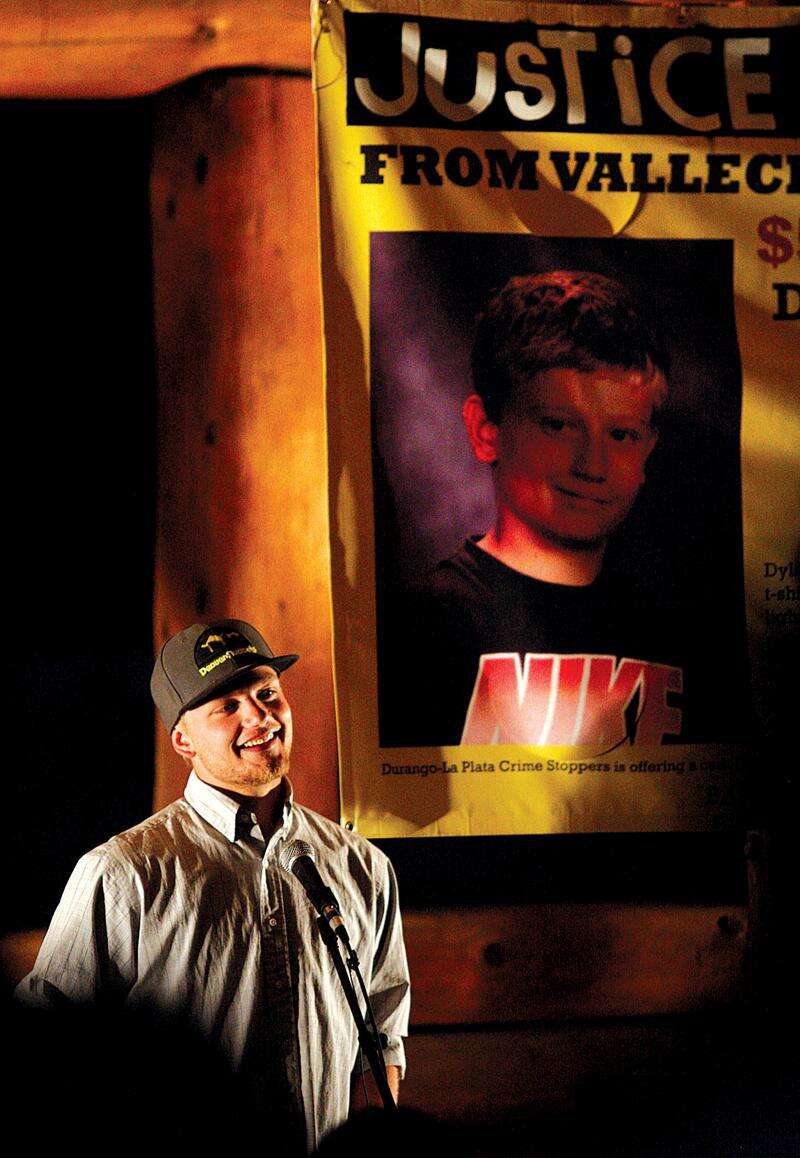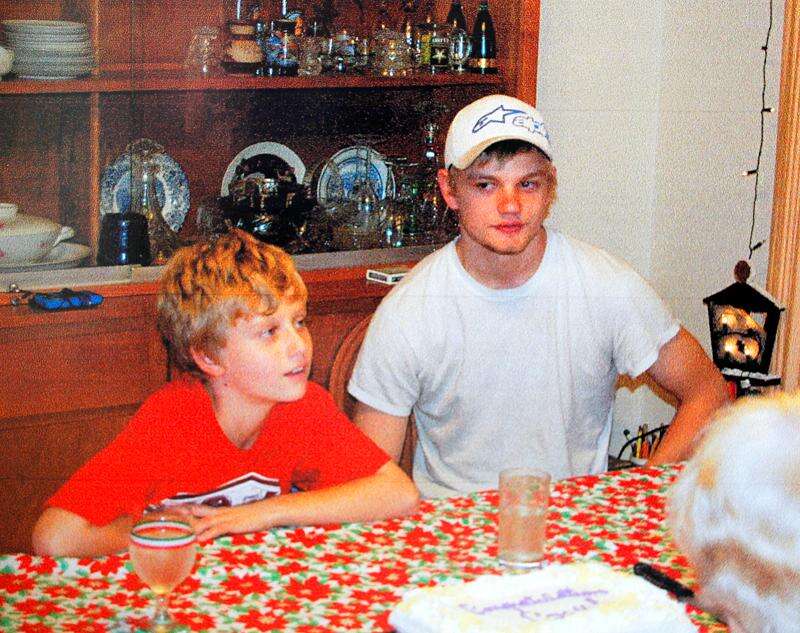 Dylan Redwine didn't want to visit his father in November 2012. But he didn't have a choice.
A court order granted Mark Redwine visitation rights over the Thanksgiving holiday, and Redwine chose to exercise those rights in 2012.
Dylan, who was living with his mother in Colorado Springs, decided to make the best of it. He planned to spend as much time as possible with friends in Bayfield, where he used to live. He boarded the plane Nov. 18, 2012, with mixed emotions.
"He gave me a big old hug, and I told him I loved him," his mother, Elaine Hall, said during an interview Sunday with The Durango Herald.
It was the last time she would see her son alive.
"I think about it every day," Hall said.
Mark Redwine was arrested Saturday in Bellingham, Washington, 4½ years after his son's death. A La Plata County grand jury indicted Redwine last week on suspicion of second-degree murder and child abuse resulting in death.
A booking photo released Saturday shows Redwine with disheveled hair and blood-shot eyes. He is expected to face extradition proceedings in Washington before being brought to Durango, where he will be advised of the charges.
"He's evil, he's always been evil and he looks evil," Hall said, referring to her ex-husband's booking photo. "I'm sure the guilt over the last couple of years had to eat at him."
The four-page indictment includes several details never before made public, including:
Dylan's blood was found in Mark Redwine's living room.
A cadaver dog detected the scent of a deceased body in the living room and in Redwine's pickup bed.
Dylan's skull was found in November 2015 just off Middle Mountain Road with what appeared to be knife markings.
The skull appeared to have been moved from a previous location where remains had been found.
Nearly all of the details contained in the indictment are several years old, leading some to question why an indictment wasn't issued sooner.
Pete Klismet, a former FBI criminal profiler, told the Herald on Sunday that when he was asked to build a profile around a suspect, it did not take him long to identify Redwine.
"It was an inescapable conclusion," Klismet said.
In an interview Saturday, La Plata County Sheriff Sean Smith said it was a "cumulative" effort that led to Redwine's arrest, including recent developments, which he declined to expound upon.
Hall has a different view: She credits a new sheriff and a new district attorney for giving the case new life.
"I feel like the former DA – this is not something he wanted to do on his watch," she said. "And in retrospect, I'm grateful. I'm grateful we waited for a new DA."
District Attorney Christian Champagne said he looks forward to resolving the case.
"We're working to bring justice to Dylan Redwine and his family and work toward bringing closure and resolving this case for our community," he said.
Former District Attorney Todd Risberg said his office worked the case since the day it happened. "Everybody who knows this case is glad we waited," he said. "There are reasons we waited."
Klismet said Sunday he was surprised to learn about Redwine's arrest on Saturday.
"I actually wondered at times if there was going to be a charge," Klismet said. "I was wondering if they had evidence to charge him."
Klismet worked on the case before Dylan's skull was found Nov. 1, 2015. Newly elected Sheriff Sean Smith told him the Redwine case would be his "single most important priority."
Hall described Dylan as a typical 13-year-old boy in some respects: He liked video games, playing catch with his older brother and exploring the outdoors. But he also had a heightened awareness for other people's feelings, his mother said.
"He was easy to raise, because he was so compassionate," Hall said.
Dylan and his father had a normal relationship leading up to his parents' divorce in 2007. But over the years, Mark Redwine rarely exercised his visitation rights and became out-of-touch with his son's interests, she said. (Redwine told investigators Dylan was watching Nickelodeon the morning of his disappearance, but Dylan hadn't watched Nickelodeon for years, she said.)
Dylan wanted to spend Thanksgiving with his mother, brother and grandmother, who had been ill, she said.
"He knew he had to go, unfortunately," Hall said Sunday. "He knew this is what the judge had decided."
Hall does not blame former 6th Judicial District Judge Dickinson for the visitation order – "Judge Dickinson didn't kill Dylan, Mark did," she said – but she said mature 13-year-olds like her son should have more say when it comes to visitation.
Surveillance video obtained Nov. 18, 2012, from the Durango airport and Walmart show little to no interaction between Dylan and his father, the indictment says.
Hall suspects Dylan stood up to his father and didn't hide that he was upset with Redwine for "bashing the family."
Dylan probably had no idea how violent his father could become, Hall said.
Redwine called Hall the next day to say Dylan was missing. Hall knew right away something was wrong.
"If he ran away from his dad, he would have called us," she said.
Earlier that year, Dylan had seen "compromising pictures of Mark Redwine," according to the indictment. Dylan had asked his older brother, Cory Redwine, to send the pictures so he could confront his father about them.
Hall declined to discuss the nature of those photos Sunday.
"It's not something that I think is appropriate," she said. "Everybody has their own vices. I'm very sad that my sons had to see that and had to see their father in that light."
Redwine told investigators Dylan may have seen a contempt of court document on his kitchen table that was unfavorable to his mother, which may have upset him, according to the indictment.
"I don't think anyone will know what happened that night, unfortunately," she said. "... Mark will never say.
"This was such a senseless crime," she said. "I hate the way it's ending; I hate the way it's unfolding. He (Dylan) put a bright spot in our lives, and now that's gone."
shane@durangoherald.com