Cases not waning locally despite decline in national numbers
Since March 2020, San Juan Basin Public Health has partnered with local governments, schools, law enforcement and health care providers to protect public health in Archuleta and La Plata counties after COVID-19 emerged.
Eleven organizations, including schools, local governments and business associations, have joined in their messaging to make residents of the two counties aware that public health practices such as masking, vaccinating and similar measures are effective methods to wrestle omicron under control.
When COVID-19 isn't contained, it has the potential to hamper services provided by governments, schools and hospitals, said Liane Jollon, executive director at SJBPH.
Organizations such as Bayfield and Durango school districts, La Plata County and Durango governments, and Mercy and Pagosa Springs hospitals have met with SJBPH weekly – sometimes twice weekly or more – since the pandemic started to be in sync about how to best protect their communities, she said.
Chandler Griffin, spokesman for SJBPH, said "we're all in this together," and that taking precautions not only keeps individuals and families safe, but protects communities and allows them to keep running smoothly.
The pandemic rages on in Archuleta and La Plata counties despite some national news reports that indicate it may be slowing down in other regions of Colorado and the nation, Jollon said.
In a White House press briefing on Thursday, Dr. Rochelle Walensky, director of the Centers for Disease Control and Prevention, said daily cases of the omicron variant are declining in some parts of the nation. But she warned other areas may continue to see high case counts in the days and weeks ahead.
In La Plata and Archuleta counties, daily cases remain "extraordinarily high," Jollon said.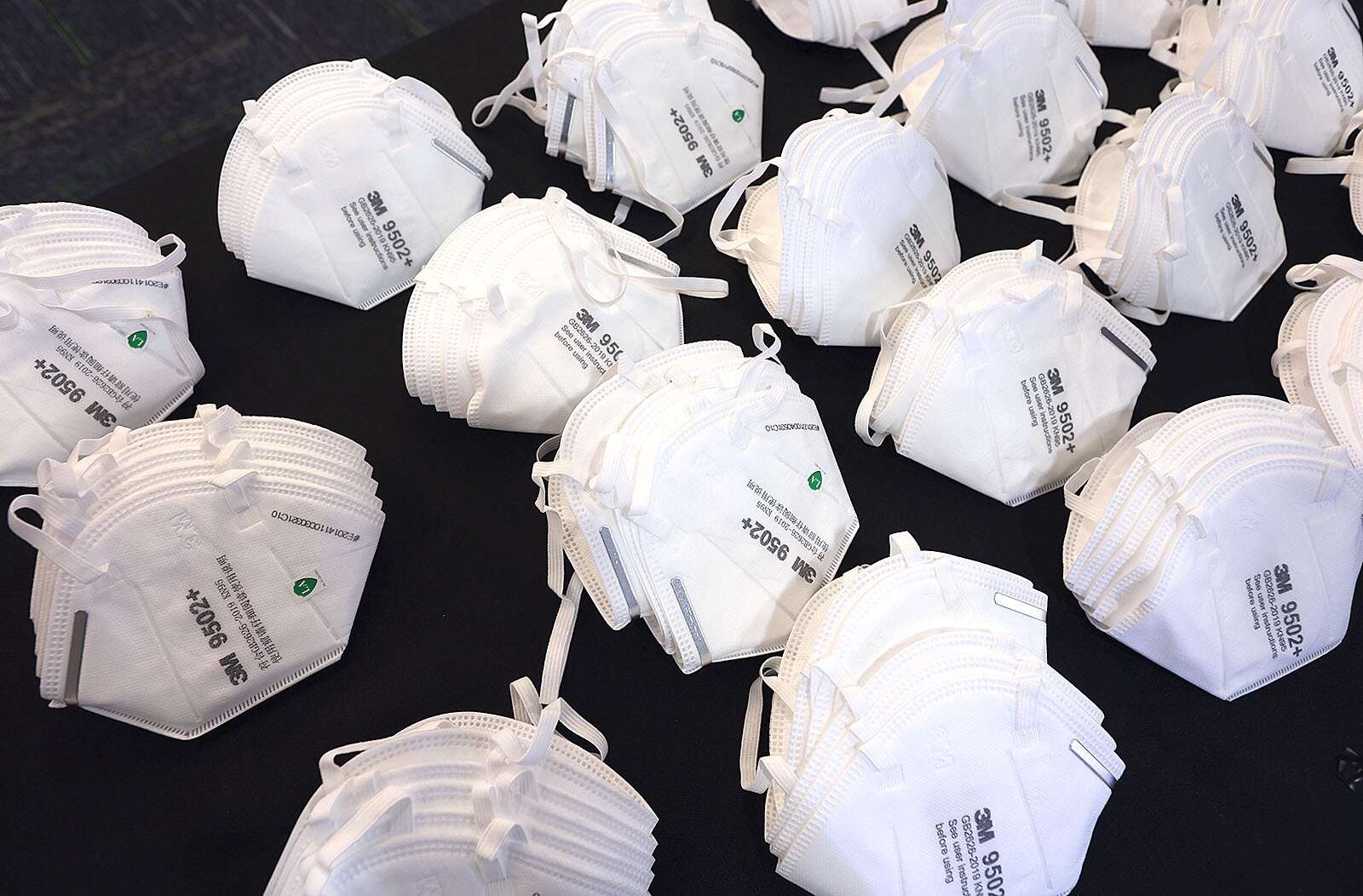 Representatives from local organizations urged residents to take public health precautions as COVID-19 continues to spread rapidly in Archuleta and La Plata counties:
Mary Jo Coulehan, executive director, Pagosa Springs Chamber of Commerce:
"The severe rise in COVID cases in Archuleta County is certainly putting a strain on our business community. Many are adjusting days and hours of operation or need to close due to the impact of short staffing. The consistently stated health protocols are encouraged throughout our business community to try and help slow the spread of COVID and the general cold and flu outbreaks. Now, more than ever, we need to support our critical agencies and look out for each other by maintaining healthy habits and recommended guidelines. Also, be patient and kind!"
Commissioner Matt Salka, chairman, La Plata County Board of County Commissioners:
"La Plata County is and will continue to follow all SJBPH protocols in light of the alarming statistics in our region. Much of our staff is working remotely and those who are unable to do so are required to wear masks and maintain social distancing in all county offices and facilities. We continue to strongly encourage all staff members to be fully vaccinated and hope all county residents do the same."
José Madrigal, Durango city manager:
"City staff in all departments are working very hard to maintain operations during this current surge in COVID-19. We urge our community to persevere through this difficult time by following public health precautions to ensure services, facilities and businesses we rely on remain open and available."
Kevin Aten, superintendent of schools, Bayfield School District
"Our district appreciates community members taking precautions and staying home when sick right now to slow the spread of COVID-19. We're all in this together, and by taking action to protect yourself and your family, you are also helping support in-person learning and keeping our students and staff safe and healthy."
Dr. Rhonda P. Webb, Pagosa Springs Medical Center CEO
"Pagosa Springs Medical Center is grateful to every person who takes the recommended actions to avoid getting or spreading COVID. For those who have COVID, PSMC is proud to be one of four locations in the state of Colorado partnering with a Colorado Homeland Security health care team to deliver monoclonal antibody treatment." People who need and who qualify for monoclonal antibody treatments should look for the link to PSMC at this website, https://bit.ly/3GTdXJf.
Joe Theine, CEO, Animas Surgical Hospital
"The COVID-19 pandemic has been difficult for everyone. We are all feeling the effects of the omicron variant. As a health care provider and a local business, Animas Surgical Hospital encourages members of our community to take additional COVID-19 precautions to support our friends and neighbors throughout the omicron surge."
Tom Stritikus, president, Fort Lewis College
"In-person learning is central to student well-being. We're able to uphold a meaningful and engaging in-person learning environment because of our faculty, staff and students' continued commitment to science-informed mitigation protocols, like booster shots and mask use indoors."
Tim Walsworth, executive director, Durango Business Improvement District
"The Durango Business Improvement District (BID) reminds everyone to be safe and careful out there. If you feel the slightest bit sick, stay home and do not take a chance of infecting a friend or co-worker. We also recommend that people in our area look to upgrade their masks, and to have your mask with you wherever you go. Please always wear one when visiting Downtown and North Main District businesses to keep yourself, other customers and employees safe."
Dr. Christopher Hudson, chief medical officer, Mercy Hospital
"Mercy continues to care for a large number of patients hospitalized with COVID-19. While we are still fully capable of providing all of our services to the community, this prolonged pandemic continues to place a great strain on our staff. We are supportive of all preventive measures that help reduce the spread of COVID-19 and reduce hospitalizations."
Karen Cheser, superintendent, Durango School District 9-R
"We at Durango School District 9-R continue to be committed to providing in person learning as this is both critical to the well-being of our children and our community at large. Through our layered mitigation strategies and incredible dedication of our staff, families and students, we have been able to maintain in-person learning through this extremely high transmission period. We also recognize community partners including local medical providers and SJBPH for their continued support. We urge all community members to continue to do their best to limit community spread during this time by testing, masking while indoors in public places and staying home when ill."
Liane Jollon, SJBPH executive director
"Case rates are so high due to the highly transmissible omicron variant that it is having far reaching impacts on the essential services we all depend on in our community. We join our partners in local government, business, health care and education in urging the public to take additional precautions during this omicron surge. Together, we can help ensure hospital care is available to anyone who needs it and support health care staff who are working so hard at our area hospitals. Countless people are working tirelessly to provide essential services in our community – teachers, first responders, snowplow drivers, public servants, and many more who we need to protect during this surge. Masking, vaccinations and boosters are the best precautions we should all take right now."
cburney@durangoherald.com