Agency will make quick fixes while investigating other environmental conditions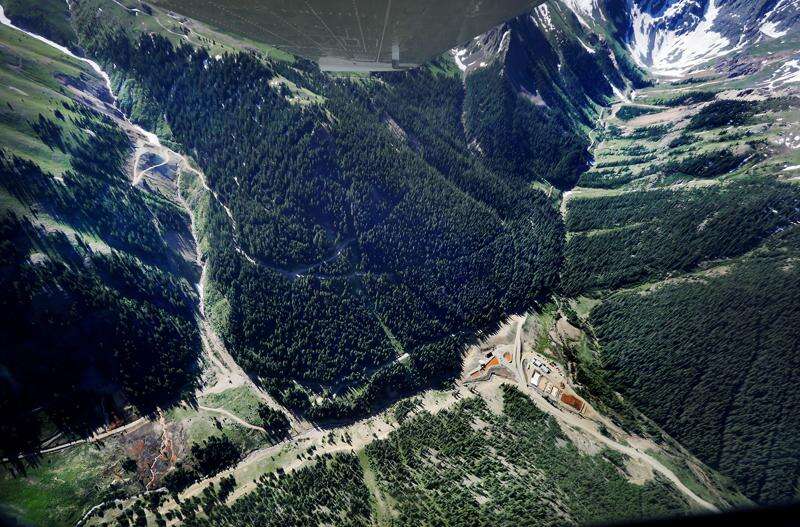 The Environmental Protection Agency is expected to release a plan this spring that will detail cleanup projects the agency hopes to complete in the next three to four years at the Superfund site north of Silverton.
At a briefing for La Plata County commissioners, EPA staff said the past few years of gathering data has put the agency in a position where it can release a "record of decision" for the planned projects in the coming months.
The Bonita Peak Mining District Superfund site is comprised of 48 mining-related sites around Silverton identified as major contributors to contamination and degrading water quality in the Animas River.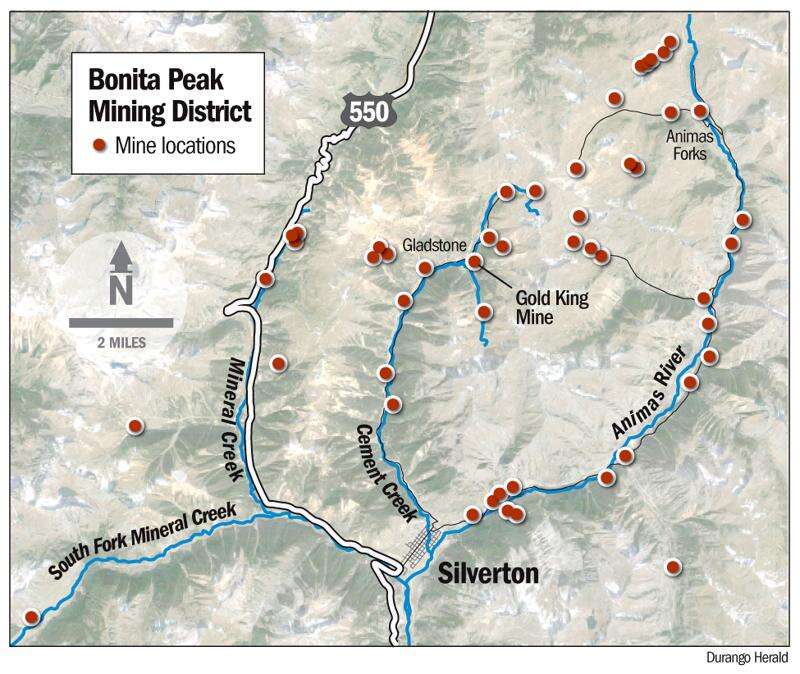 The Superfund site was declared in fall 2016, a year after the EPA accidentally caused a mine blowout at the Gold King Mine, which released 3 million gallons of mine wastewater into the Animas and San Juan rivers.
Since, the EPA has conducted extensive analysis – through efforts such as water-quality testing, groundwater monitoring and placing gauges at bulkheads – to better understand the highly mineralized basin.
The EPA has also performed quick, easy fixes at mine sites where it makes sense, said project manager Rebecca Thomas. The upcoming plan will continue those efforts while additional analysis is ongoing.
"I think that this will get us off to a good start ... while we continue investigations," Thomas said.
Cleanup projects will likely include creating diversions so that water avoids running into contamination sites, moving waste rock that comes into contact with surface water or mucking out retention ponds intended to reduce metal loading.
While that work is being performed, the EPA and other agencies will continue analysis of the basin. Thomas said studies on ecological and aquatic risk of contamination from mine pollution should be released this spring, too.
A temporary water-treatment plant built in the days after the 2015 spill continues to treat mine waste discharges out of the Gold King Mine, which is still releasing about 600 gallons per minute of metal-laden wastewater, Thomas said.
The agency has considered treating other mine waste from the American Tunnel, Red and Bonita Mine, and Mogul Mine, which passes by the water treatment plant, though no official decision has been made on that matter.
The sludge byproduct from treating the mine waste out of the Gold King continues to pose a problem for the EPA as the agency runs out of room for storage of the waste at the site.
Thomas said the agency is in negotiations with several private property owners. If no solution is found fairly soon, she said the agency may be forced to transport the sludge to a landfill, which would be expensive.
jromeo@durangoherald.com