'We've seen patients just crash. It's probably the scariest thing with the disease'
Health care workers nationwide find themselves on the front lines of the global coronavirus pandemic, putting themselves in high-risk situations to care for patients.
Just this week, the Centers for Disease Control and Prevention reported an estimated 9,280 health care professionals had tested positive for COVID-19, and 27 had died in the U.S., according to the latest data available.
But even that number is probably low, the CDC said, as a result of inconsistencies in reporting and a lack of testing.
Health care professionals come in close contact every day with patients who could be infected with the highly contagious virus, making them among the most vulnerable to contract the disease.
It's unclear how many of La Plata County's 51 positive cases, Archuleta County's eight cases and San Juan County's, N.M., 243 cases include medical staff. San Juan Basin Public Health declined to release that information for La Plata and Archuleta counties.
But what is clear is there is a tangible emotional and physical toll for those who put themselves at risk for the betterment of others. The Durango Herald interviewed nurses and doctors from across the Four Corners. Here are their stories.
Mercy Regional Medical Center
Darcy Rumberger, an emergency medicine physician at Mercy, said that growing up, she swore she'd never get into the medical field. With her two parents both private practitioners, she had a sort of inherent teenage rebellion to the idea.
But, as she went through school, there was no denying her passion.
"When I got into college, (the medical field) fascinated me, and I just couldn't get enough," she said. "So much to my parents' chagrin, I told them I was going to get into medicine."
Emergency medicine, to be exact. The draw of connecting with people on their worst day, practicing all kinds of care and being able to see immediate results drew Rumberger to the field.
After 10 years of emergency room experience, she was as prepared as one could be when coronavirus started to dominate headlines. But with children at home, and parents she cares for, there was a sense of personal caution.
"It's exceedingly important we're as careful as possible," she said. "We're all very aware of that, especially if we have susceptible people in our lives. We need to do our jobs, but we also have to go home to our families."
Kendall Rockler, the medical director for Mercy's Emergency Department, said hospital staff members have risen to the challenges posed by the virus and created a camaraderie that helps them soldier on despite the emotional toll.
"We've always been front-line providers because we never know what's coming in the front door," she said. "We all went into this career understanding there's an inherent risk when we chose this type of medicine."
That's not to say the hospital isn't taking heightened precautions, Rockler said. Mercy created a special wing in the Emergency Department for patients suspected of having the virus, called the "COVID cul-de-sac," to better isolate the virus from staff and other patients who require care.
And there are a number of new precautions and protocols – putting on and taking off personal protective equipment, showering before and after shifts and leaving shoes at work – that weren't routine pre-pandemic.
Rockler said Mercy has yet to see a spike in COVID cases. As people stay at home to reduce spreading infections and avoid unnecessary trips to the hospital, the emergency room's volume has been down.
"That said, the patients coming in sick with it are very sick," Rockler said. "It really takes a toll, even on people with strong immune systems."
Southwest Colorado has not seen a spike in cases – in part because of a lack of testing, but also because health officials believe social-distancing measures might be working. But most health officials believe a rise in cases is expected in the coming weeks.
"My message for the community is, let's keep doing what we're doing," Rockler said. "We appreciate everything people have done to stay at home, and we're here to protect you if you get sick."
For Rumberger, maybe one of the most poignant moments came last week as she was leaving for work. Her 4-year-old son imparted some innocent advice: Don't get sick.
"I go to work nearly every day, but he never understood what I do," she said. "But now he understands I go to take care of people that need me. It was very sweet."
San Juan Regional Medical Center
Before leaving work, Robin Malara changes out of her work clothes and shoes. When she gets home, she immediately changes again and takes a shower before interacting with her family.
Normally cautious, it's an additional precaution Malara has taken to protect herself and her family from COVID-19.
San Juan County had 243 positive cases with 1,961 tests completed as of Friday afternoon, which include 14 deaths. San Juan Regional Medical Center was caring for 16 COVID-19-positive patients as of Thursday.
"The past several months have been a blur," said Malara, an intensive care unit nurse with San Juan Regional Medical Center for the past seven years.
Malara said the hospital started preparing months ago for the coronavirus pandemic, and so far, there hasn't been a shortage of personal protective equipment, or PPE.
"We are seeing some very sick patients right now," she said. "It has been stressful for me personally as well as for the other caregivers on my unit."
She added the hospital has created new policies to protect both hospital staff, patients and the community – like separating non-COVID-19 patients and COVID-19 patients into separate wards, additional PPE requirements and daily temperature checks for staff members.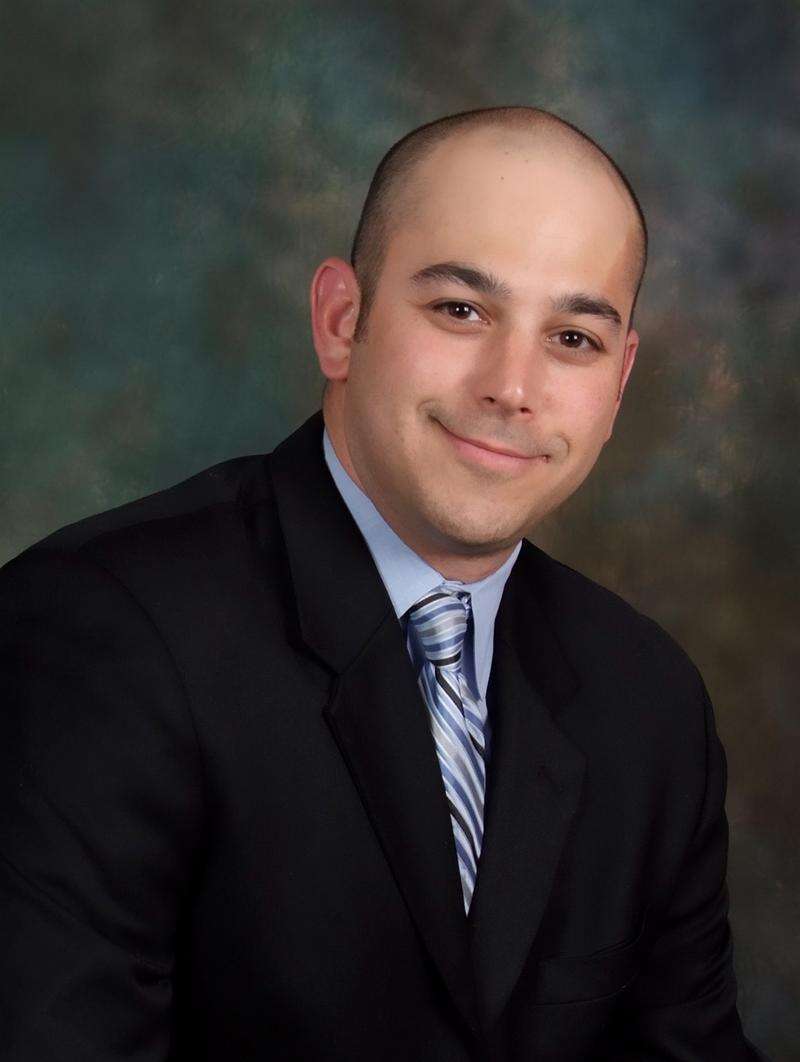 Dr. David Devitre, who has worked throughout the hospital for 10 years, said while the number of patients in the hospital is down from previous years, they are caring for sicker, more critically-ill patients because of the coronavirus.
"It's a bit different working in a pandemic like this, almost like a war zone," Devitre said.
Doctors and nurses, who are still learning about the new disease from colleagues in Italy, China and across the U.S., don't have a definitive way of how best to treat patients, he said.
"After a few days of being stable on a ventilator, we've seen patients just crash. It's probably the scariest thing with the disease," Devitre said. "They go from being stable to being dead within 12 hours."
He added that is why it was so important for people to realize the severity of the virus and continue to maintain social distancing to decrease the spread of the disease and lessen the strain on the hospital.
Both Malara and Devitre expressed gratitude for the outpouring of support from the community – in donating personal protective equipment, food and money – and the continued work of the front-line responders, including doctors, nurses and hospital support staff.
Southwest Memorial Hospital in Cortez
Until recently, nurse Pamela Clark specialized in chronic pain management. She joined the Southwest Memorial Hospital team in January, and soon was assigned to the drive-thru flu and COVID-19 clinic.
"I look at my job as a calling, more than just a job," she said. "When I went into nursing, I knew that it was a high possibility that I could contract some kind of disease."
She works in full personal protective equipment – N95 mask and face shield, gown and gloves. The team questions patients about their symptoms and contacts, and whether they've been outside the country in the past 14 days.
Depending on what those symptoms are, patients may be tested for flu and/or COVID-19, Clark said. Some patients with significant health issues were directed to the emergency room or walk-in clinic.
If a patient with symptoms does not have the flu and meets the coronavirus criteria of fever, dry cough and shortness of breath, a nasal swab specimen is taken by Southwest Memorial and sent to an off-site testing facility.
Currently, Southwest Memorial is working to purchase in-house testing equipment, which could produce results in two to four hours.
Clark also works to support visitors emotionally, not just physically. She focuses patients on what they can control, like social distancing and using their masks.
"Everyone is afraid of the unknown," she said. "And that's truly what you're talking about when you say, 'I don't know if I could be a carrier or not.' We're kind of all in the same boat."
They have had to offer some spiritual care, too, she said, for locals who have lost family members or loved ones to the coronavirus.
At home, she washes her clothes right away. She practices what she preaches – social distancing and masks.
She remembers doing this before, during the HIV outbreak, when she met every patient wearing mask and gloves.
"And the same thing stands true now," Clark said. "Standard precautions are what really prevent most of the diseases from being transferred."
Herald staff writers Jonathan Romeo and Liz Weber contributed to this story, from Durango and Cortez, respectively. Journal staff writer Erika Alvero contributed from Cortez.