Annual event kicks off week of celebrating art
It's that time of year: Downtown Durango art galleries fling open their doors for a community kickoff to the fall season with the annual Fall Gallery Walk.
This year, the walk will be held starting at 5 p.m. Friday (Sept. 15) and will include 12 galleries.
The Walk will also be a kickoff to a new event this year: Durango Arts Week, which runs Sept. 15 to 24. It will be a week filled with events, classes and showing that celebrate everything artistic in our community.
Here's a tease of what some of the galleries have planned:
Studio &, 1027 Main Ave.
Opening reception for "In Good Company: Featuring work from Lorna Meaden, Scott Roberts and Kay Harper Roberts," 5-9 p.m. After three decades of friendship, sharing the love of making pots, using clay materials, and building and firing kilns, Meaden, Roberts and Harper Roberts will share their latest work. This three-person show celebrates their three decades as friends and fellow artists in the field of ceramics. Exhibit will be on display at Studio & from Sept. 15-24.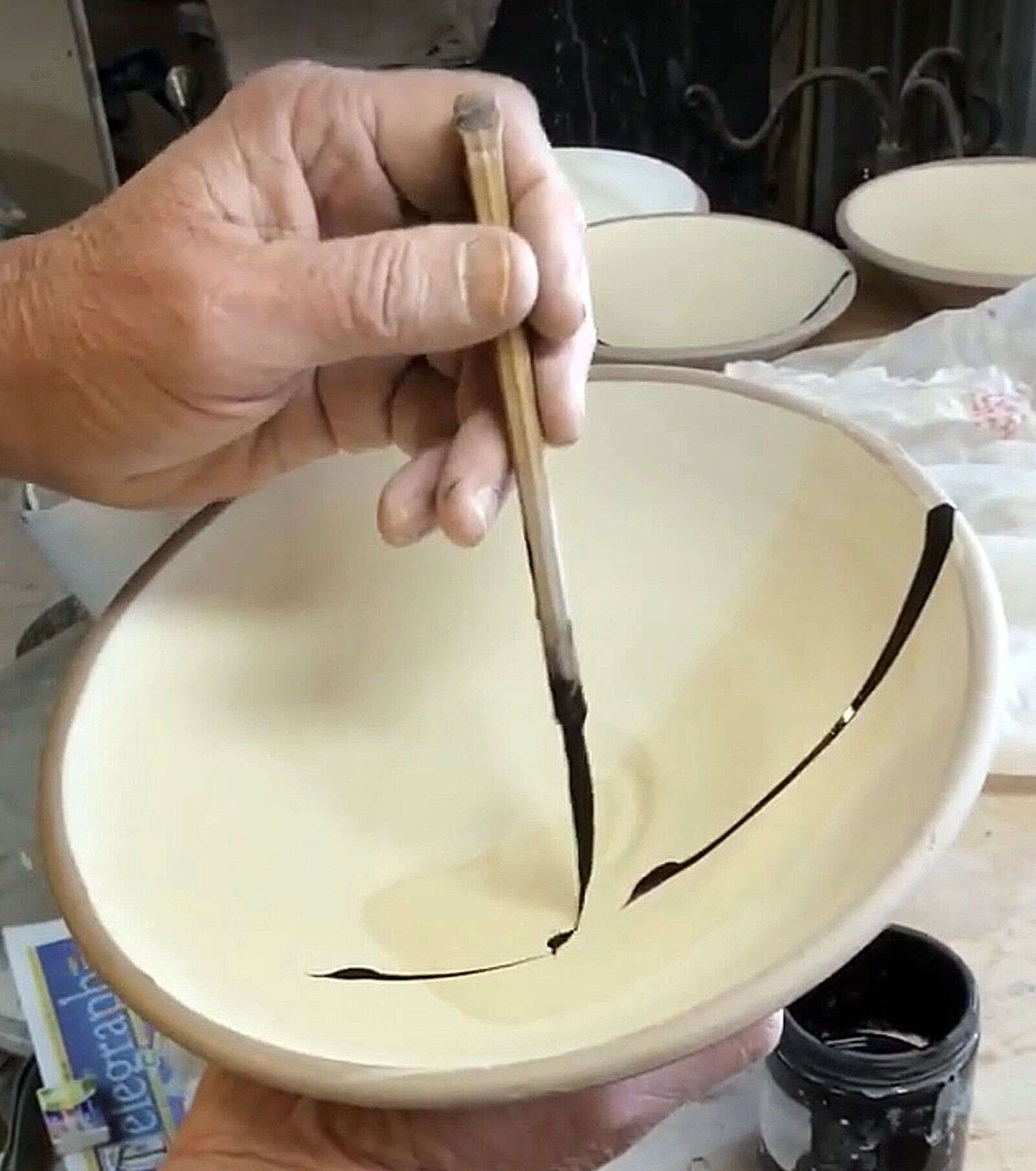 Karyn Gabaldon Fine Arts,
680 Main Ave.
Gallery will feature gallery artists and new metal prints by Gabaldon. Music by Jeff Solon.
Toh-Atin Gallery, 145 W. Ninth St.
Gallery will feature a collection of works that have won top honors at the Gallup Ceremonial, the Navajo Nation Fair, New Mexico State Fair, Arizona State Fair and Santa Fe Indian Market. In addition, there will be a selection of paintings by Stanton Englehart (1931-2009). Many of these paintings have been in storage and will be shown for the first time.
Sorrel Sky Gallery, 828 Main Ave.
Sorrel Sky is spotlighting its local artists. Featuring painters Jim Rey and Phyllis Stapler, jeweler Ben Nighthorse, and sculptors Bryce Pettit, Patsy Davis and Greg Kelsey.
Create Art & Tea, 1015 Main Ave.
Juanita Nelson will be creating her magic with a pastel painting demonstration. No cost or reservations.
Blue Rain, 934 Main Ave.
Artist Jody Naranjo will be on hand for a pottery demonstration from 5 to 7 p.m.
The ArtRoom Collective, 1309 East Third Ave.
Meet artists and visit 20 working artist studios at The ArtRoom Collective at the Smiley Building. The ArtRoom Collective is Durango's working studio gallery where 22 artists create and sell their handmade goods – art, paintings, illustrations, jewelry, pottery, custom hats and more. The Smiley Cafe will be open and offers coffee and boba beverages and snacks.
Durango Arts Center, 802 East Second Ave.
29th annual Durango Autumn Arts Festival will be held Saturday and Sunday. The DAC's Artisan's Market will be open during normal hours, noon until 6 p.m. Friday.
Diane West, Jewelry & Art, 820 Main Ave.
Diane West Jewelry & Art will be featuring local artist Manny Valenzuela.
Valenzuela has explored the Gaucho figure extensively in his painting and sculpture and will be here Friday with new works in both medias.
Scenic Aperture, 708 Main Ave.
Scenic Aperture showcases the photography of internationally collected nature photographer Frank Comisar. Gallery Walk events include new releases, in-gallery specials, refreshments and the chance to meet the artist.
Also be sure to check out Azul Gallery, 781 Main Ave., and Earthen Vessel, 934 Main Ave.
katie@durangoherald.com