New Mexico extends state stay-at-home order to May 15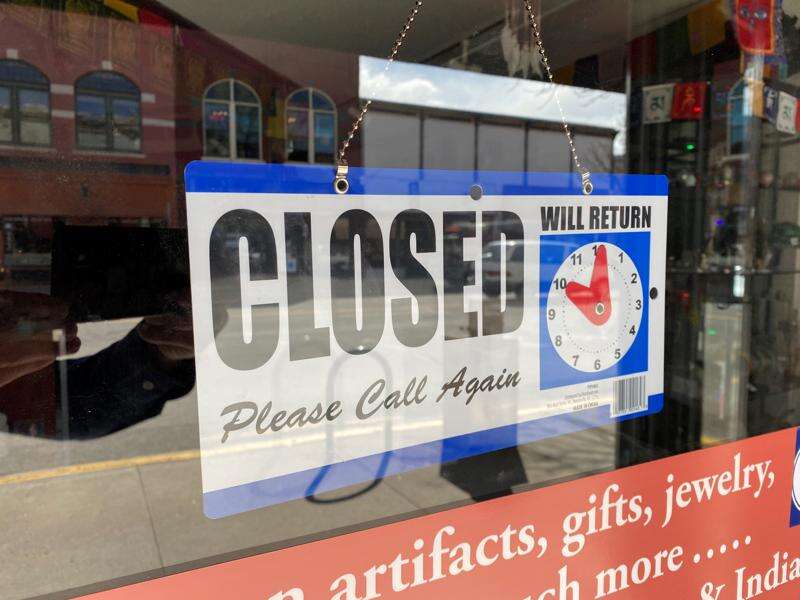 FARMINGTON – The Farmington Chamber of Commerce is offering resources to small businesses.
"We, as a city, as the Chamber and as San Juan County, are all working really hard to advocate for the small business community," said Chamber President Jamie Church. "Health and safety is the No. 1 concern, then we're trying to figure out how to move back into economic recovery as well."
When the first federal Paycheck Protection Program loan for small businesses was released with the CARES Act funding, Church said the Chamber received calls from several business owners with questions. Initially, the banks were waiting to hear more information about funding sources, then the system was overloaded because there were too many people applying, Church said.
On Thursday, President Donald Trump signed a coronavirus relief bill allocating $320 billion to a second-round of PPP loans. When considering applying for the PPP or other relief loans, Church recommends business owners first reach out to their accountant to understand the process, and then their lender or local bank.
"It's very complicated for these businesses, and there's a lot of information out there to navigate," she said.
In addition to the Chamber of Commerce, the city of Farmington and the Small Business Development Center at San Juan College have an updated list of available resources.
Church urged people who are able to contact their favorite small businesses to ask about online ordering, curbside pickup, purchasing a gift card or even letting the owners know they would be there to support them when they reopened.
"They hope their customers haven't found another source," she said. "Let them know you will be there when they open their doors."
She also said the Chamber was putting out a second survey to small-business owners, which will close on Tuesday. The follow-up survey from one conducted in March at the start of the state's pandemic response includes additional questions about funding, Church said. Business owners will be asked if they were able to access funds, issues they had accessing funds and if they chose not to access additional funds, why they decided not to.
On Wednesday, New Mexico Gov. Michelle Lujan Grisham extended the statewide stay-at-home order until May 15, maintaining closures of most nonessential businesses.
"These businesses aren't going to be able to open their doors right away," Church said. "They're going to have to phase into it."
As of Friday afternoon, San Juan County was reporting 420 COVID-19 cases with 2,432 tests performed. There have been 27 deaths, according to the state's Department of Health.
Across the state, there are 2,521 positive cases out of 51,510 completed tests and 84 deaths related to COVID-19. The state Department of Health also reports 614 people have recovered from the virus as of Friday afternoon.
San Juan Regional Medical Center had 21 COVID-19-positive patients as of Thursday.
lweber@durangoherald.com