Two students reported that a student showed them a weapon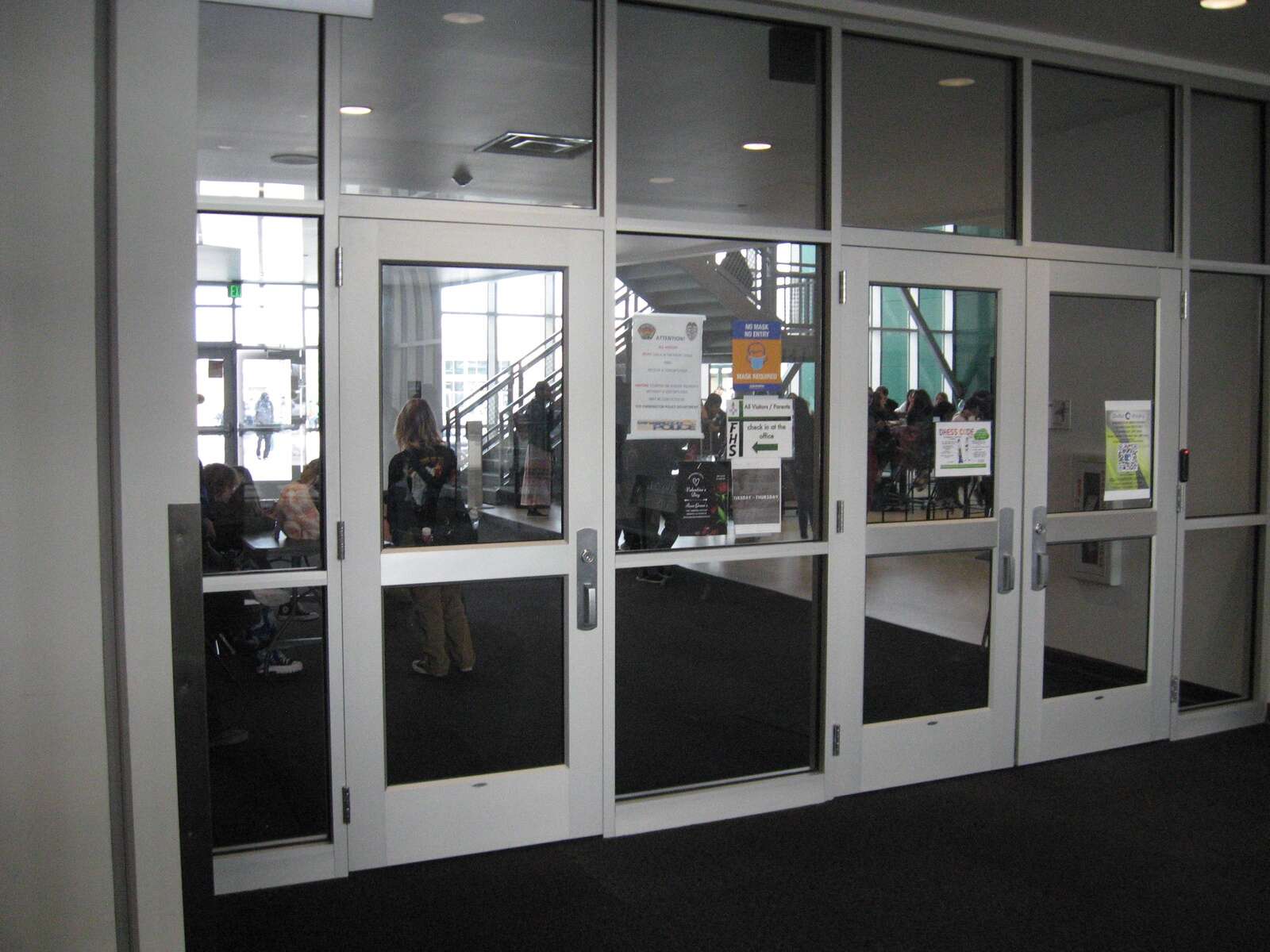 Farmington High School was locked down shortly before noon Friday after two students reported that another student had shown them a weapon, police said, adding that no weapon was found.
The Farmington Police Department announced the emergency lockdown on its Facebook page about 12:25 p.m. and said it was conducting a sweep of the building.
Roberto Taboada, a spokesman for Farmington Municipal Schools, said two students reported that they saw a weapon being flashed. He could not say what kind of weapon was involved. He said the call came in about 11:50 a.m.
A school resource officer was in the building at the time, Taboada said.
He told The Durango Herald about 1:45 p.m. that the lockdown had been lifted and "no subject with a weapon had been found." The police department reported at 1:25 p.m. that the lockdown had been lifted. Farmington Municipal Schools also reported the lockdown on its website.
"We have students who reported that they saw one of their peers flash them that he had a weapon," Taboada said. "He showed them that he had a weapon."
Taboada said the schools followed their safety procedures and ordered a lockdown.
Senior Joshua Francisco told The Durango Herald that he was in English class when it was announced that the school was in lockdown. They were instructed not to panic and to go to one side of the room. He said the door was locked and the blinds were closed.
They remained behind locked doors for about an hour, Francisco said, adding that he was unafraid.
"I was just listening to music – minding my own business," he said.