Nate Duckett asks governor to open city for business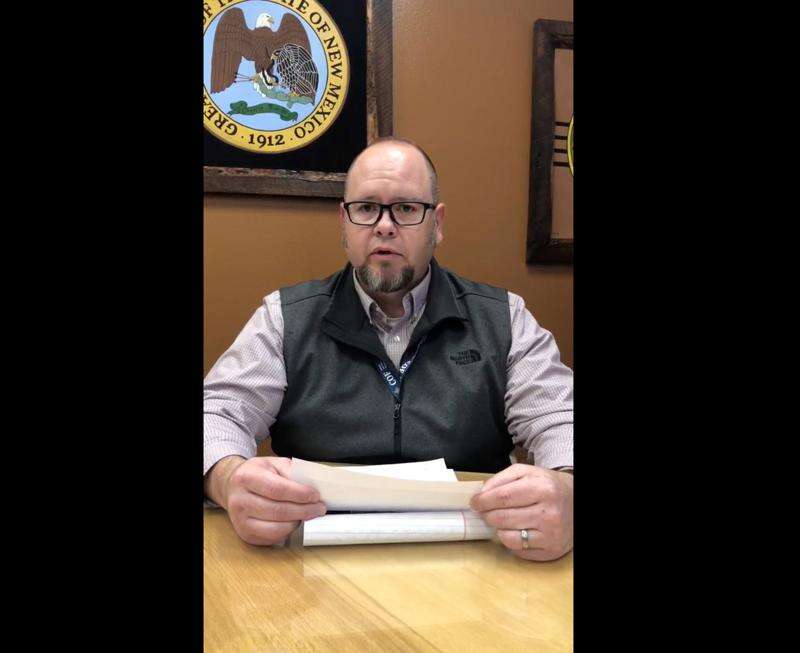 FARMINGTON – Mayor Nate Duckett declared an economic emergency Wednesday as the COVID-19 pandemic has shuttered businesses and led to record levels of unemployment.
Duckett urged New Mexico Gov. Michelle Lujan Grisham in a video statement Wednesday to let businesses reopen with 20% occupancy.
"This is by no means a perfect plan, but it is a conversation starter that I believe every mayor in the state of New Mexico needs to start having with the Governor's Office to ensure we can get our economy up and running sooner rather than later, but do it safely and in conversation with health care providers and experts across the state," Duckett said in the message.
While the Farmington mayor praised Lujan Grisham for her leadership during the pandemic and her work to educate the state about how to flatten the curve of coronavirus growth, he said, "Unfortunately, this public health crisis has now led to an economic crisis."
It's unclear whether the governor would consider lifting the business closures and physical-distancing orders, especially as numbers continue to rise throughout the state, and particularly in San Juan County.
As of Thursday, the state Department of Health said there were 1,597 positive cases out of 34,488 completed tests with 44 COVID-19-related deaths.
In San Juan County, the number of COVID-19 cases rose steadily this week. On Thursday, the state reported 229 positive cases out of 1,877 completed tests and 13 COVID-19-related deaths.
Duckett's emergency declaration highlights that the measures to slow the spread of the virus have led to the highest level of unemployment in New Mexico's history. The declaration claims the economic slowdown will cause higher poverty rates for families and children throughout the state.
The mayor's video announcement came the same week it was announced the federal Paycheck Protection Program – created by the stimulus act passed last month – was running out of money. The program, managed through the Small Business Administration, was designed to help small businesses through the COVID-19 pandemic.
More than 1.4 million loans had been approved totaling more than $315 billion, according to the Small Business Administration. The Trump administration and Congress have yet to reach an agreement to allocate additional funds into the program.
According to a survey conducted by the Farmington Chamber of Commerce, about a quarter of 164 businesses reported they had closed or would close their doors as a result of the pandemic. An additional 12.8% said business had decreased 70% to 90% because of the pandemic measures.
lweber@durangoherald.com